Outstanding Graduates Spring 2017
Published: May 8, 2017
Outstanding Graduates for the Spring 2017 Commencement ceremonies, Saturday, May 13, at 10 a.m. and 2:30 p.m. are:
Nathan Van Ee (Chancellor's Award Recipient)

Simmi Bharvani 

Monica Drea

Nick Terrell 

Kedona Thompson

Nora Willkomm
Nathan Van Ee
Chancellor's Award Recipient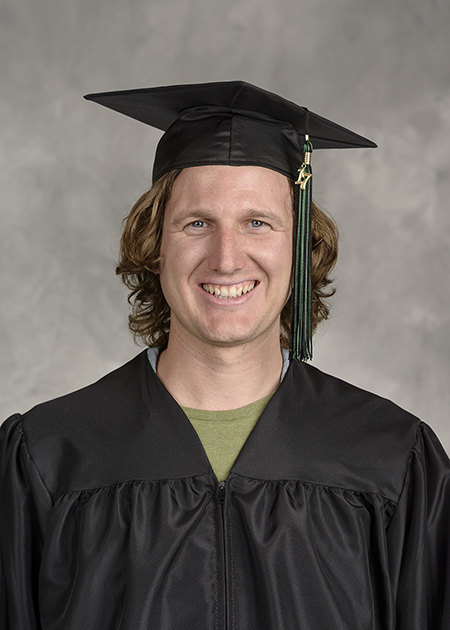 Before beginning his studies at UW-Parkside, Nathan Van Ee held a teaching position in Saipan, the largest of the Northern Mariana Islands in the western Pacific. "I want to be able to find a job where I can help protect the environment, but also share the joys of it with other people," he says. For the past two years, Nathan worked as a conservation intern at the Zoological Society of Milwaukee, primarily focused on supporting the Bonobo & Congo Biodiversity Initiative. The Chancellor's Award is emblematic of the university's top graduate. Nathan is a recipient of the Katharine E. Jensen Memorial Scholarship. He obtained a perfect GPA with a major in environmental studies and minors in biological sciences and GIS while being a full-time husband and father. He is a shining example of what is possible both now and in the future.
Simmi Bharvani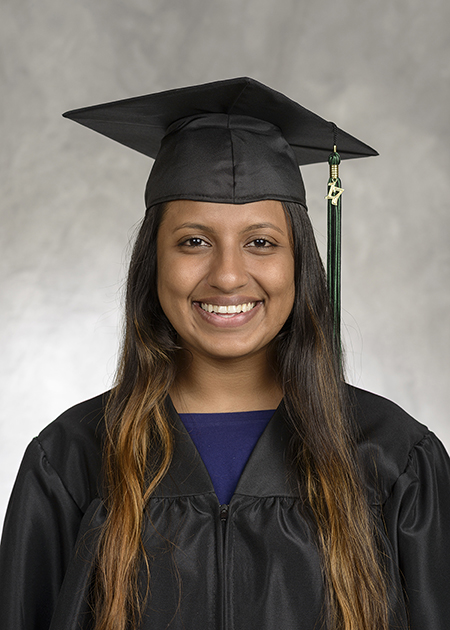 Simmi Bharvani is a psychology major in the University Honors Program. She is a recipient of the Global Scholars Scholarship and the Len Iaquinta Civic Honors Scholarship. Simmi has excelled in academic achievement, has demonstrated exceptional leadership potential, and provided extensive service to UW-Parkside, her community, and many other communities in need. While Simmi is an excellent student, the most striking and admirable aspect of her time at UW-Parkside has been her exceptional leadership and service activity. Simmi is a young humanitarian with a global outlook and level of empathy beyond her years. She is president of the Habitat for Humanity UW-Parkside Chapter, and has participated in five missions with the club. Simmi also participated in a medical mission trip to Belize where she worked in a hospital and a school to teach first aid to the local community. She served as an AmeriCorps member while she worked with special-needs populations, and she also completed a Human Rights certificate at Stanford University last summer.
Monica Drea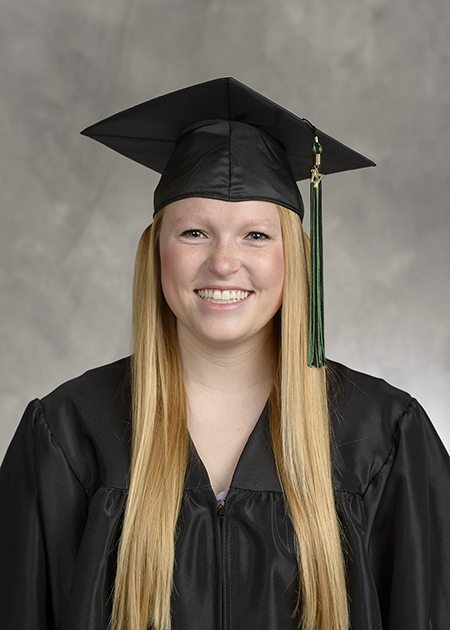 Monica Drea is a business management and sport management major and a recipient of the College of Natural and Health Sciences Advisory Board Scholarship. Monica is a double major who graduates with degrees from two colleges. The high level of her academic abilities can be seen by the grades she has achieved in her majors – sport management, and business management. Monica was able to achieve an extremely high level of success while working full time as a manager at Razor Sharp Fitness and a recreation coordinator for Racine Area Soccer Association. Monica regularly assumes a leadership role in group projects to guide and coordinate other students, encouraging them to succeed. She is described as "an invaluable team member." Her ultimate goal is to own and operate a youth sports organization. Her dual majors and work experience are sure to help her achieve this goal.
Nick Terrell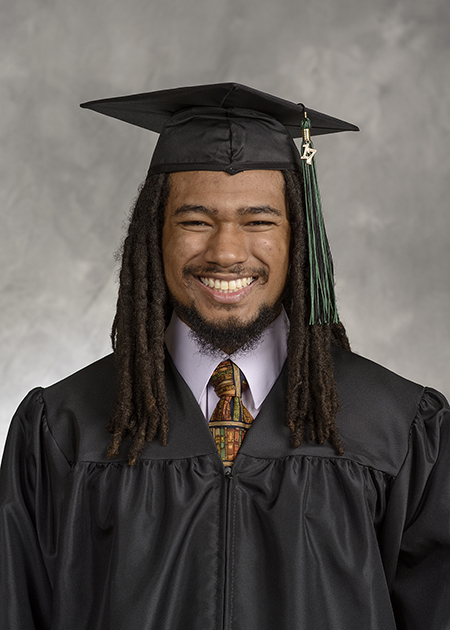 Nick Terrell is a communication major and recipient of the Picken Arts and Humanities Scholarship. Nick is often the inviting face of UW-Parkside when high school students come to visit. He has spoken at a number of outreach events to prospective students and was involved in numerous community volunteer projects and youth education programs. He is an employee of the university Library and in Creative Services. Nick has also been a member of the Executive Board for the Black Student Union (BSU), and as Community Service Chair coordinated a beach cleanup sponsored by BSU in conjunction with the Alliance for the Great Lakes, where he serves as a team leader. Nick has been described as "a learner on fire;" his interests and academic pursuits simply know no boundaries.
Kedona Thompson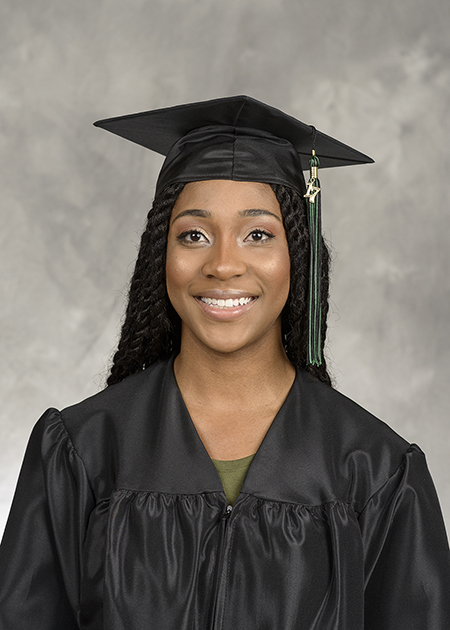 Kedona Thompson is a biological sciences major. Kedona selflessly offers her own time to work with others who may be struggling in a course. She has been a tutor and Supplemental Instructor for a number of science courses, including a tutor for the human anatomy course, a position offered only to the top one or two students each semester. Beyond academic pursuits, Kedona is equally accomplished. She shows a strong commitment to others through charitable volunteer work. On campus she is a member and officer for the Habitat for Humanity Chapter and served as a Peer Health Educator. Kedona is a natural leader who communicates easily with all people.
Nora Willkomm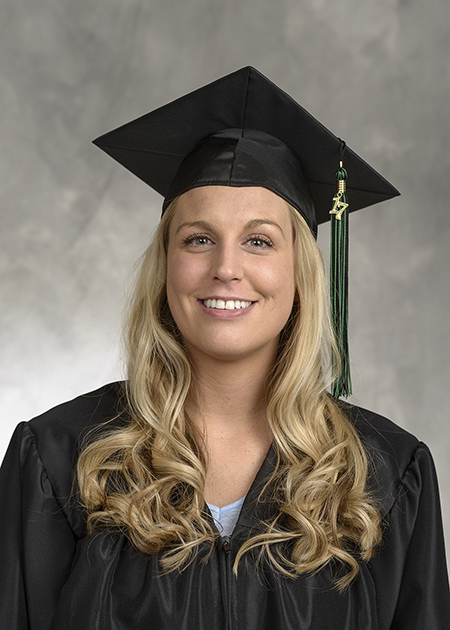 Nora Willkomm is a biological sciences major, a Thomson Research Fellow, and received the Barth Family Scholarship. Nora distinguishes herself through her commitment, determination, and frequent interactions to better understand course material. She has demonstrated the ability to master content and impressively adapts quickly to intellectual challenges. Nora pursued every opportunity to gain valuable skills that aligned with her career goals, including participation in undergraduate research and serving as a supplemental instruction leader. Nora's engagement in on-campus and off-campus initiatives further demonstrates her leadership and commitment to pursuing a career in health care, as well as her dedication to service. Nora also has a young son; her ability to achieve a balance between family, academics, and community service is enviable.