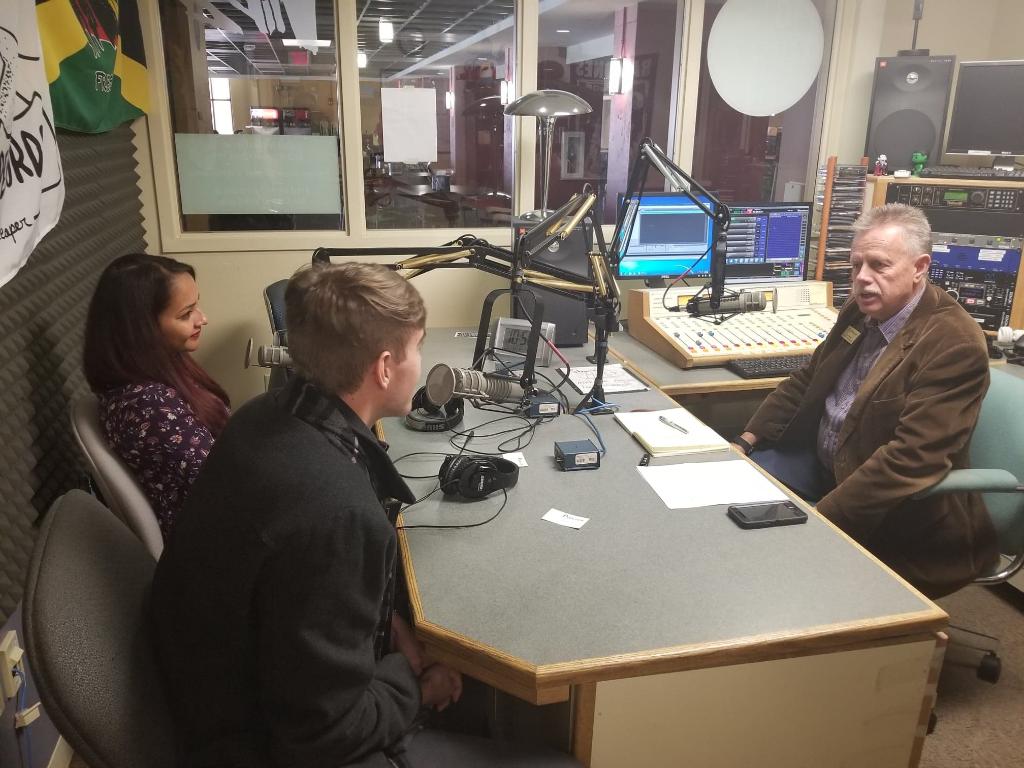 Parkside Today: Parkside Journal of Science & Descubre Parkside
Published: November 5, 2019
By:

UW-Parkside Marketing & Communications
Parkside Today: Journal of Science & Descubre Parkside

In this episode of Parkside Today, John talks to Thomas Stirrat and Venu Rajyaguru about the Parkside Journal of Science, a digital publication modeled after Berkley's Journal of Science, with a focus on student research. Thomas and Venu are Editors-in-Chief of the publication.
Afterward, John is joined by College of Social Sciences and Professional Studies Assistant to the Dean Gia Gutierrez about Descubre Parkside program/open house event. The Descubre Parkside program seeks to partner with heavily-populated dual-language schools to foster the idea that college is an achievable option for any student. The next Descubre Parkside Open House event will be held on Saturday, November 16, from 9 am to 12:30 pm. This event is catered towards middle school students and their families, so they can discover more about the college experience and application process. There is a free lunch provided, bilingual presentations, and free transportation from area schools.
This show originally aired on Tuesday, November 5, at 4 p.m. on WIPZ 101.5 FM. Host: John Mielke.