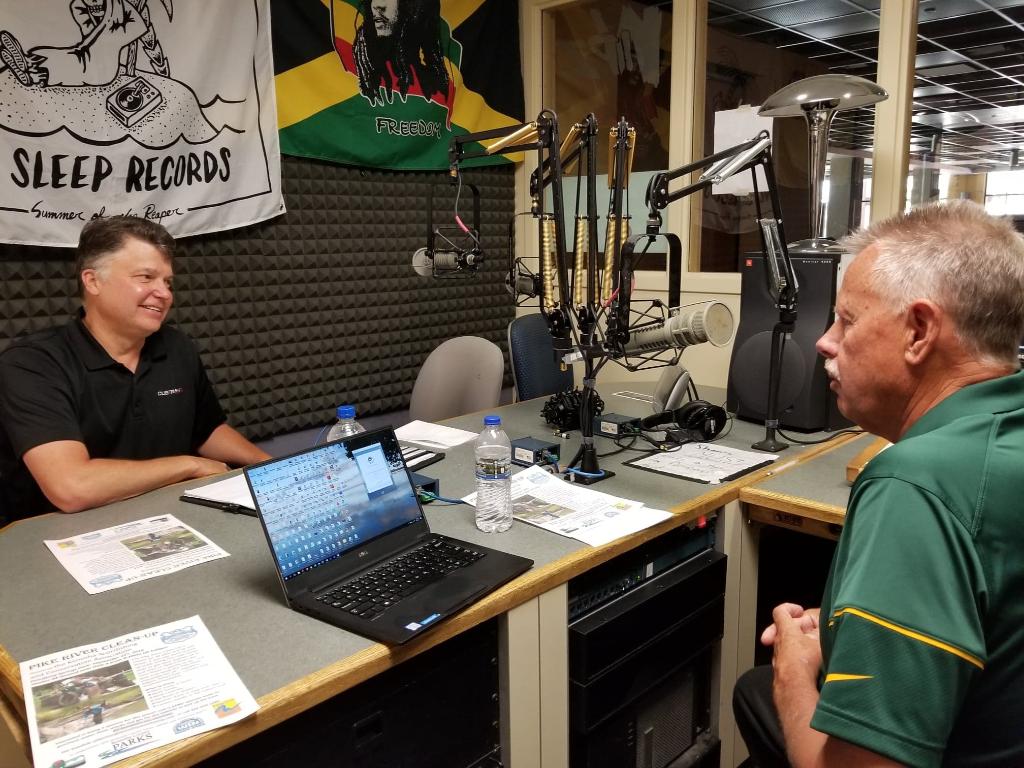 Parkside Today: Pike River Cleanup
Published: August 20, 2019
Parkside Today: Kenosha Sportfishing

Tom Zondlak from the Kensha Sportfishing and Conservation Association talks about the 2019 Pike River Revival. Host: John Mielke. This show originally aired on Sunday, August 20, at 4 p.m. on WIPZ 101.5 FM.
The pike river cleanup is a volunteer event held on September 21 from 8:30 a.m. to 4:00 p.m., in Petrifying Springs Park, at Shelter #4 located near Highway A. 
If you would like to help out with log jams using chain saws and heavy lifting, or have questions or concerns, please email: Jim Zondlak pikeriver@kenoshasportfishing.com or call 262-620-1680.
For more information about the 2019 Pike River Revival Cleanup click on the link below.