Ranger Bear Tops at UCA/UDA Camp
Published: August 15, 2016
Bringing home the gold to UWP!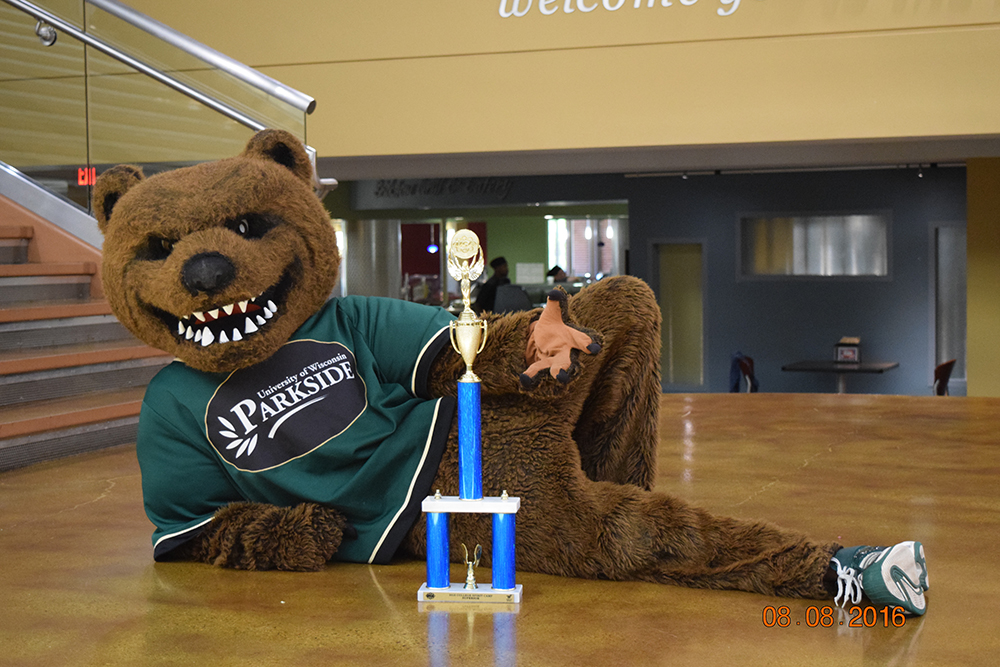 Ranger Bear was a big winner at the Universal Cheerleaders Association/Universal Dance Association mascot camp at the Chula Vista Resort in the Wisconsin Dells, August 4-7. 
It is UCA/UDA's largest educational and competitive camp with more than 1,500 cheerleaders, dancers and mascots. Ranger Bear earned the 2016 Superior College Spirit Award! As you can tell by the photo, he is one proud bear. 
Congratulations, Ranger Bear.