UW-PARKSIDE STUDENTS GAIN SALES EXPERIENCE AND WIN PRIZES
Published: January 4, 2019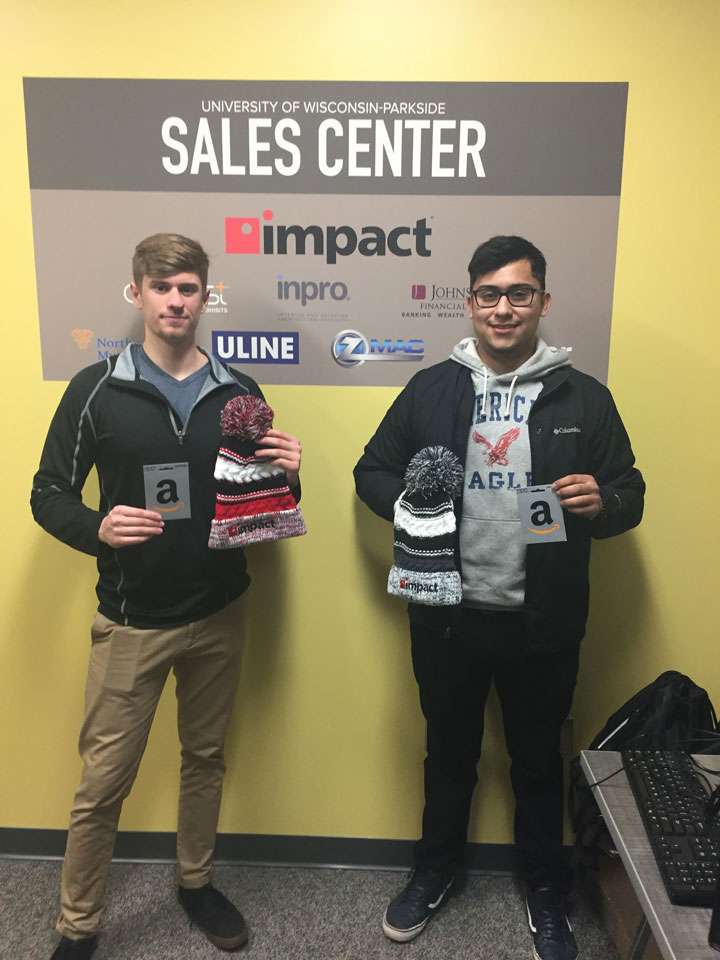 On Thursday, Dec. 6, 38 students from Dr. Peter Knight's Personal Selling Class displayed their sales skills to industry judges while competing for prizes. The primary sponsor of the new sales lab Impact LLC of Lake Forest, IL. provided the prizes.
Working in teams of two, students prepared for weeks to create a real to life scenario selling Impact's Managed IT services, using a case designed for internal training at the company. The calls from each of the 2 sales lab rooms were viewed via streaming from the lab to two other rooms where the judges used a web survey to evaluate each call and provide feedback. Judges' scores were supplemented in some cases by other judges who viewed the archived video of each call at a later date and scored the call.

First, second and third place winners from each room were awarded prizes provided by Impact LLC The first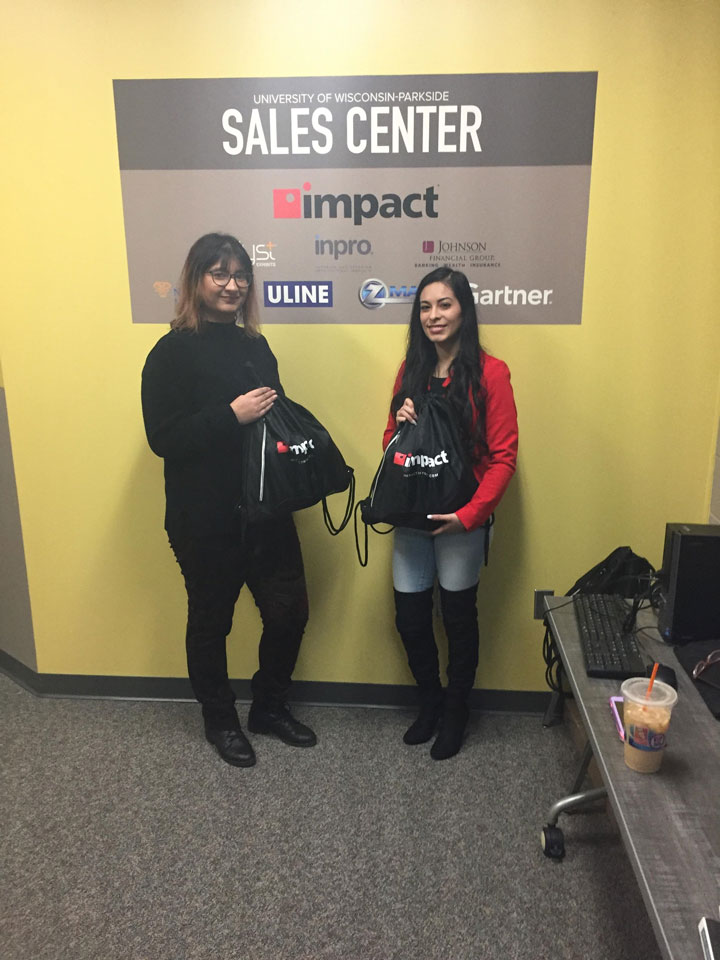 place prize was a $100 Amazon gift certificate for both team members in each of the 2 rooms as well as a knit Impact winter hat Second prize were Sonograph speakers for each competitor and a hat and third prize was an Impact swag bag.
The winners from Room A were:
1st Ricardo Torres and Massimo Cornelia (pictured right top)
2nd Hannah Gonzalez and Bethany Rennock
3rd Elizabeth Collins and Ravneet Randhawa (pictured right middle)
The winners from Room B were:
1st Sam Modro and Chad Flint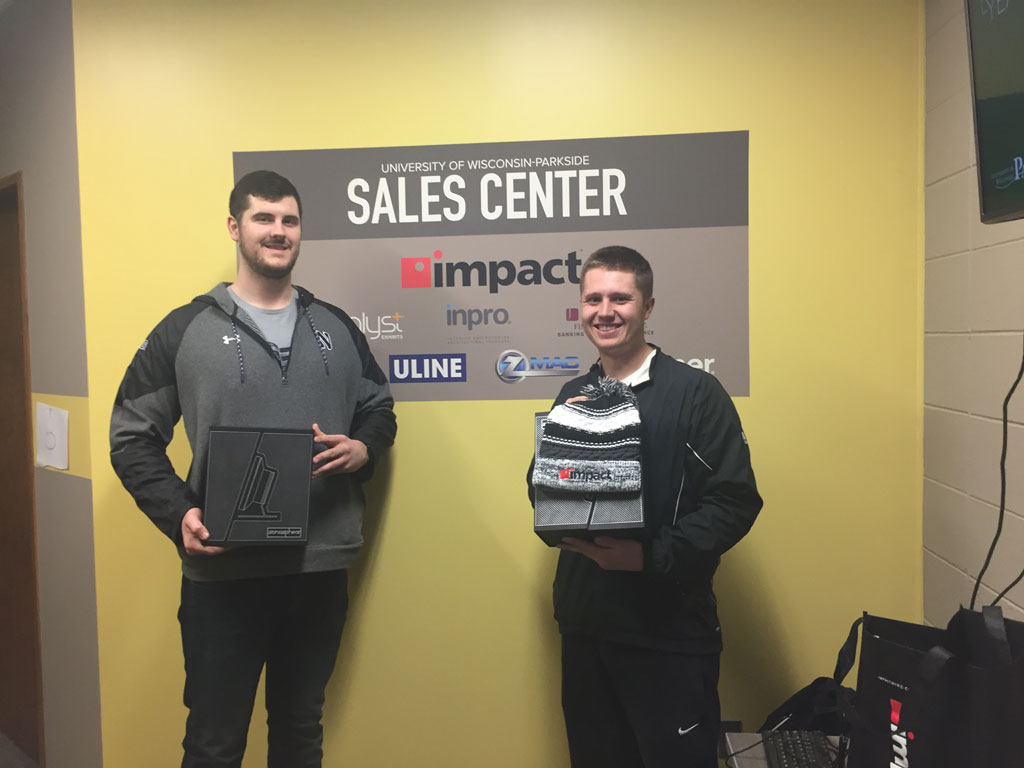 2nd Kyle Flanagan and Mason Martin (pictured right bottom)
3rd Cecelia Skurski and Kyle Cable

The competition is an example one of the many possibilities of the use of the new sales lab which opened in Oct. 2018. UW-Parkside and the Department of Business is very grateful to Impact for supplying the prizes, the "buyers" Cynthia Bennett of Impact and Jack Nickeas of Foxconn for a long night of buying, and to all the industry judges.