UW-Parkside Alumni & Author: Shani Tran
Published: December 2, 2022
By:

Morgan Niesen, Communications Graduate Assistant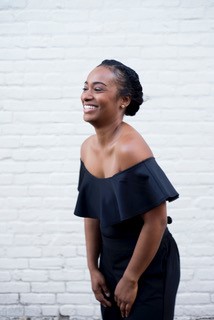 UW-Parkside Alumni Shani Tran has many titles to accompany her impressive accomplishments. Tran is a published author, as well as the Founder and CEO of "The Shani Project", where she serves as a therapist and therapist coach. Tran also serves as a speaker and collaborator, and has a TikTok page with 474.5K followers and over 9.7 million likes, where she promotes going to therapy and provides resources to her followers.
The Shani Project is a large mental health practice in Arizona founded by Tran that originated with her idea of creating a safe place for her own authenticity, which then, according to Tran, "quickly became a safe place for you." The Shani project focuses on the mental health wellbeing of their clients by modeling healthy interpersonal relationships as they embark on the journey of healing with their clients. The Shani Project consists of five team members, including Tran, as well as three POC Therapists that clients can book appointments with through the website.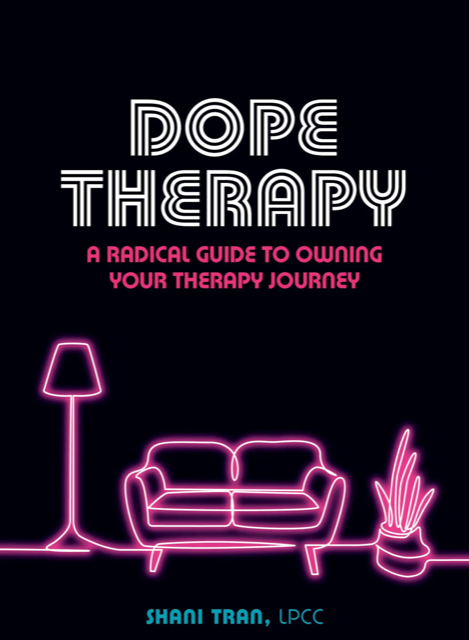 One of Shani Tran's proudest accomplishments is her title of becoming a published author, of which she says she "didn't know it would actually come true." Just a few months ago, in August of this year, Tran published her very first book titled Dope Therapy: A Radical Guide to Owning Your Therapy Journey. "For many people, there is fear and stigma associated with entering the therapy room. Maybe you've been told that going to therapy means something is wrong with you. Maybe you don't know what to expect. Even if you recognize the benefits of seeking help, it can feel scary and unknown to take that first step. If you've thought about therapy but don't know where to start, or if you've tried therapy in the past but it hasn't helped, Dope Therapy is for you," says author Tran.
Dope Therapy covers questions such as: "Why isn't therapy working?", "What if I don't want to take mediation?", "How do I deal with all these feelings?", What will happen if I tell my therapist that I'm having suicidal thoughts?", and "How do I break up with my therapist?". This book provides readers a safe place to read about some difficult topics surrounding around therapy that they may have questions about.
Although Tran says that "Becoming a published author is not glamorous. It's many hours alone writing and researching, second guessing yourself, and opening yourself up to critique by strangers," she feels that its rewarding when looking back at her journey to becoming a published author.
When asked why she wanted to publish Dope Therapy, she said "I wanted to empower people to own their therapy journey. I wanted to give people an insight into how therapy is yours to curate."
When asked what advice she would give to UW-Parkside students, Tran says "Enjoy the moment of college and humble yourself to what it has to offer you. Submit to the experiences to grow from them and learn more about yourself."
You're invited to join Shani Tran on Wednesday, December 7th between 12 pm – 1pm at Wyllie D182 to kick-off her upcoming book tour. This "fireside chat" will be moderated by Billy McCollum, another UW-Parkside alumni and an executive at Nike.