Chester Sheard display Oct. 14
Published: October 12, 2015
UW-Parkside Mathis Gallery
Wednesday, Oct. 14, 4-9p.m.
Rita Tallent Picken Regional Center for Arts and Humanities

The Mahone, Barker, and Sheard families welcome you to a pop-up gallery event at the University of Wisconsin-Parkside. The exhibit features the work and life of Chester Sheard, the brother of Mary Lou Mahone, Leroy and Garland Sheard.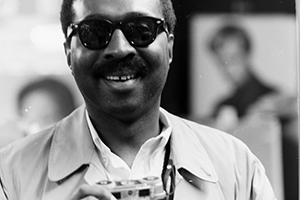 Born in Kenosha in 1929, Chester was an influential jazz and civil rights photographer. Sheard's black-and-white photographs vividly captured golden moments in jazz and blues. His camera lens chronicled the civil rights movement and the drama of human struggle, including the Poor People's campaign.

His most celebrated photograph graced the cover of B.B. King's 1971 album: "Live in Cook County Jail." Jesse Garza of the Journal Sentinel recently wrote, "Sheard's use of natural light captured the furrowed brow of Coltrane; the airborne cheeks of Dizzy Gillespie; the joyful grimace of B.B. King; the well-defined muscles of Muhammad Ali."  
Free parking for this event is available in Lot B and C. For more information, contact the Rita Box Office at 262-595-2564.