UW-Parkside Geosciences Professor Dr. John Skalbeck Offers his Expertise to India
Published: January 30, 2023
By:

Mike Johnson, Kenosha.com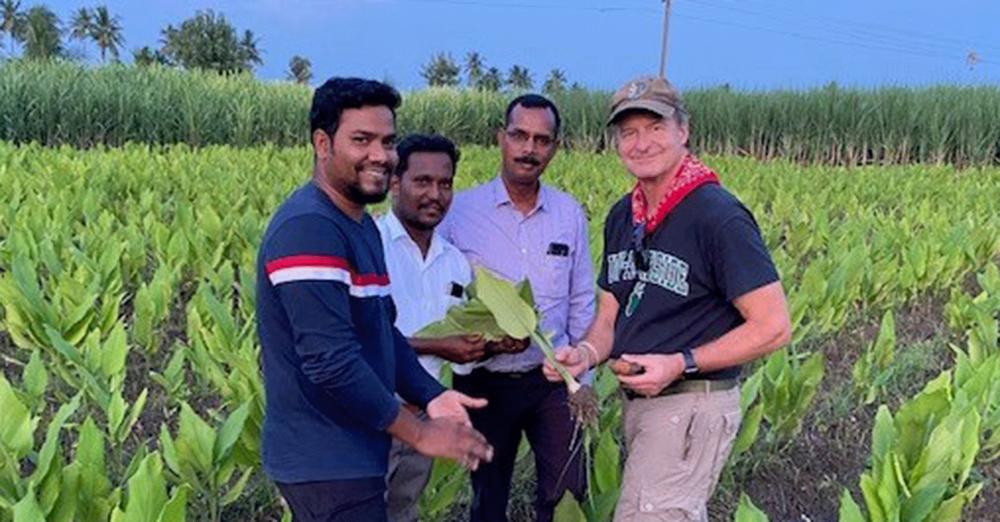 If Dr. John Skalbeck taught at a university of a larger size than the University of Wisconsin-Parkside, his work would likely be more research-oriented as opposed to teaching-oriented.
Which is a major reason why Skalbeck has been at Parkside for 21 years, with a sabbatical leave to India last semester.
Skalbeck is a Professor of Geosciences and the chair of that department at Parkside, as well as the school's Director of Environmental Studies and the director of Parkside's online Master of Science in Sustainable Management program.
At a school the size of Parkside, nestled on the northern edge of Kenosha County, Skalbeck said he's able to have more direct involvement with his students and enjoys getting undergraduates involved in his research.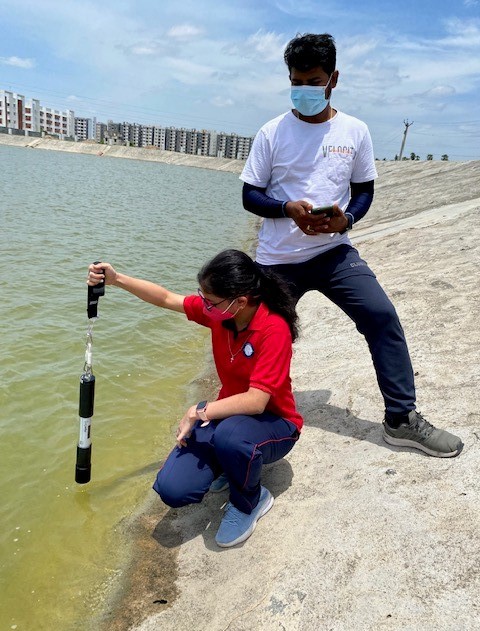 "The school itself, we're a smaller school, thus we're a bit of a smaller department," Skalbeck said in a phone interview Thursday morning. "But that allows us to have direct contact with students and get them involved in our research. I get undergraduate students involved in my research. We have smaller classes, so we can do a lot of hands-on things. The campus also has one of its focuses on community engagement, and so we strive to bring the community into the work that we do, the teaching and research. 
"It's teaching-focused. Say you're at Madison (University of Wisconsin). Research is the focus there. But here, it's teaching, so you do research projects that you know you can draw students into. That's the part that I really like about it."
And this fall, Skalbeck got to spread his passion and research to India.
Overseas sabbatical
Skalbeck's sabbatical leave in India lasted 75 days, from early September until the week before Thanksgiving.
He was there to promote water quality research and education and was hosted by an organization called the Environmentalist Foundation of India. His work was also in conjunction with a K-12 school there called JS Global Academy. Skalbeck lived with the school's principal and family while in India.
Due to its dense population in urban areas, water quality and cleanliness has long been a major problem in certain parts of India. One of the missions of the Environmentalist Foundation of India, Skalbeck said, is to restore water bodies and lakes to get them back to "a pristine condition."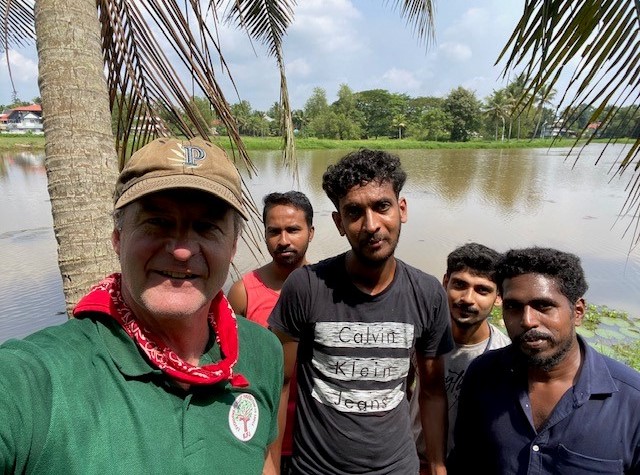 Skalbeck spent the majority of his time in the city of Chennai, a major metropolitan area in southeastern India that's on the Bay of Bengal and has many water sources.
"There's just water everywhere," Skalbeck said. "Essentially, the city is built on top of this marsh, and so there's water issues that just surround the entire city."
Skalbeck said his work in India wasn't intended to solve a problem, necessarily, but rather to raise public awareness of water quality in India.
"What the main mission was was to share the idea that water quality is something that you can take up," Skalbeck said. "There are professions in studying it. So it was more about a public awareness and education campaign, and my data collection was just part of that."
Skalbeck said he expected the restored lakes around Chennai to have pretty good water quality given the work done over the years to obtain that, and he said his research found that to be accurate. He also said people in India are very conscious of water quality, something we may take for granted, for example, here in Kenosha with an endless supply of water from Lake Michigan and all the technology we have to make it potable.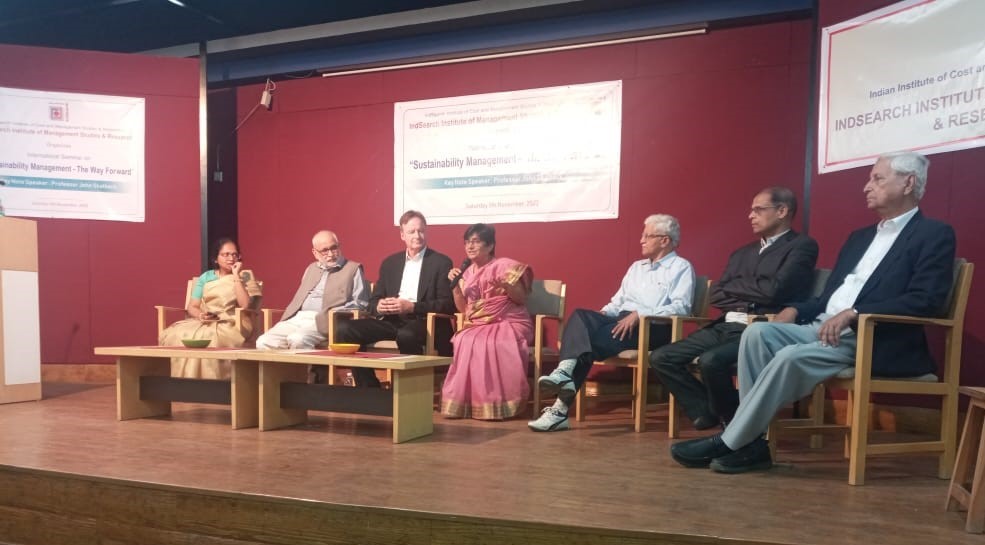 "Water availability and water quality is in the minds of the populace (in India)," Skalbeck said. "They're very aware of water issues. Those are things that directly were related to my project."
From a cultural standpoint in India, Skalbeck said he was struck by how much the local populace paid reverence to the sun and that they are very conscious of eating fresh and healthy food.
"There are markets that are within walking distance of anywhere you are," Skalbeck said. "So there's fresh vegetables, fruit, chickens that would be butchered on the spot if you ate chicken. Not a lot of packaged food.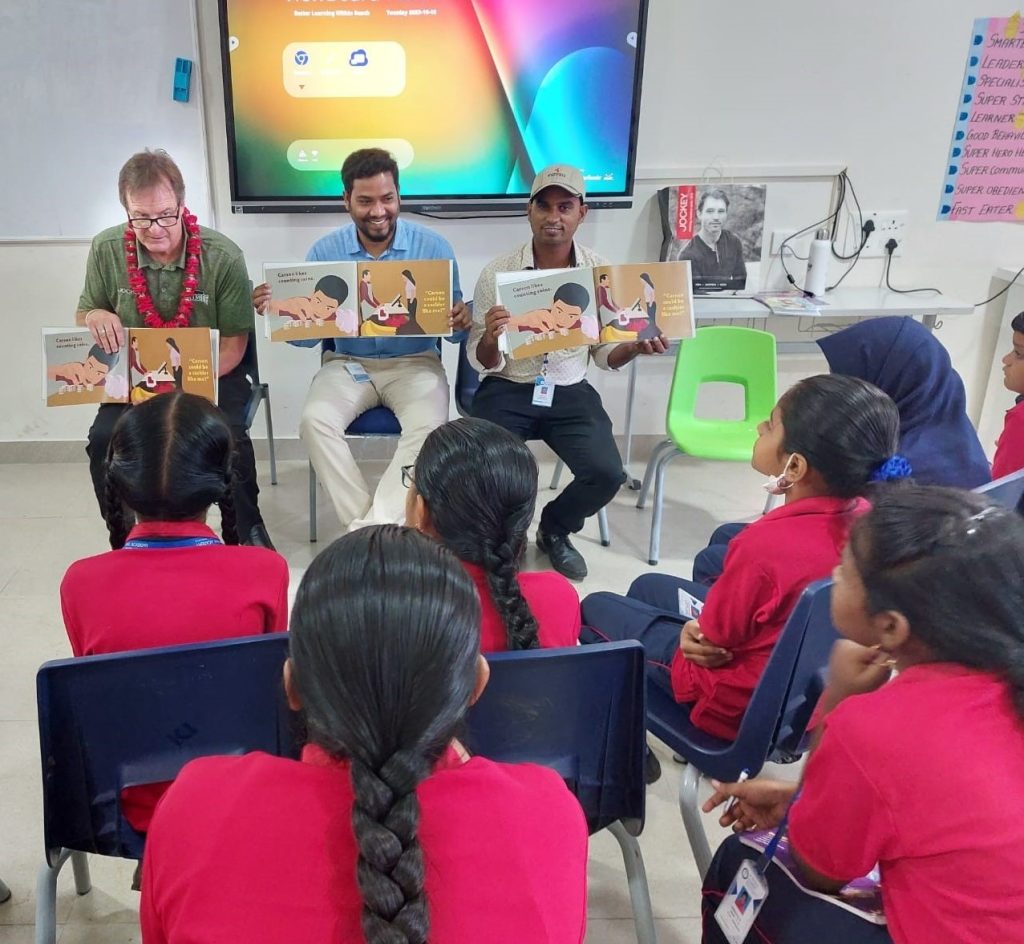 "Also, the populace (is) very aware of the healthy benefits of the various foods that they eat. So they're very conscious of what you're eating and how it affects your body and such."
And, Skalbeck said, as a foreign guest in India, he was treated with the utmost respect.
"They have a cultural saying of, 'Guest is God,'" Skalbeck said. "And so I would just be showered with hospitality wherever I went, and that was a real welcoming thing."
Skalbeck grew up near Stillwater, Minn., on the other side of the St. Croix River that forms the border with Wisconsin there, just northeast of the Twin Cities. He completed his undergraduate studies with a B.A. in geology at Gustavus Adolphus, a small liberal-arts college in St. Peter, Minn., then obtained his master's degree in geology/physics from Western Washington University in Bellingham, Wash.
Skalbeck then worked as a groundwater consultant for just over 10 years in southern and northern California before obtaining his Ph.D. in hydrogeology — the study of groundwater — from the University of Nevada-Reno.
From there, Skalbeck came to Parkside, where he's been ever since.