UW-Parkside Names Dr. John Skalbeck Interim Director of Athletics
Published: April 10, 2023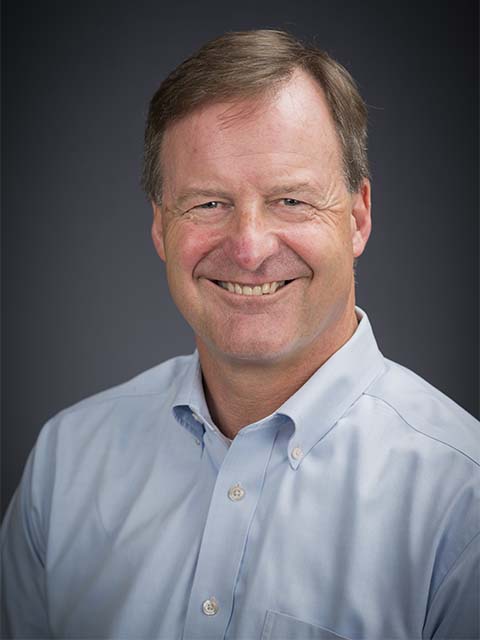 KENOSHA, Wis.- University of Wisconsin-Parkside Chancellor Debbie Ford announced Monday Dr. John Skalbeck has been named the interim Director of Athletics at UW-Parkside. Chancellor Ford also announced a national search for the next Director of Athletics will begin immediately.
Dr. Skalbeck replaces Andrew Gavin, who will become the Director of Athletics at Southern Illinois University Edwardsville in Edwardsville, Ill. Gavin had served in his role at UW-Parkside since 2017.
"Congratulations to Andrew on his new role as Athletic Director at SIUE," said Ford. "We are grateful that Dr. John Skalbeck has accepted this opportunity. We look forward to his steady guidance during this transition."
Dr. Skalbeck has been a professor at UW-Parkside since August of 2001, and has served as the Faculty Athletic Representative since March of 2017. Dr. Skalbeck is a Professor of Geosciences and the Academic Director for the Master of Science in Sustainable Management program. He earned his B.A. in geology from Gustavus Adolphus College, M.S. in geology/geophysics from Western Washington University, and Ph.D. in hydrogeology from University of Nevada-Reno.
"I am honored that Chancellor Ford has the confidence in me to guide the UW-Parkside Athletic Department during this time of transition," said Dr. Skalbeck. "I am excited to co-chair with Dr. Kenny French the search committee that will identify candidates for UW-Parkside's next Director of Athletics. I have been privileged in my role as UW-Parkside's Faculty Athletic Representative to witness the transformative impact the Athletic Department has made on our campus under the leadership of Chancellor Ford and Director of Athletics Gavin. The team of professionals that lead our student athletes and engage with our campus and community partners is ideally suited to welcome our next Athletic Director and Chancellor and begin the next chapter in Ranger Athletics.
The nationwide search for Parkside's next Director of Athletics will begin immediately. Interested and qualified candidates will be able to find the link to apply when available at https://www.uwp.edu/explore/employment/
---
The University of Wisconsin-Parkside is committed to high-quality educational programs, creative and scholarly activities, and services responsive to its diverse student population, and its local, national, and global communities. We are a dynamic learning community grounded in academic excellence and focused on student success, diversity, inclusion, and community engagement. The campus serves as a premier comprehensive public institution and a destination of choice, serving as a focal point of local, regional, and global progress.