Foxconn 'Smart City, Smart Future' competition announced
Published: May 10, 2018
The University of Wisconsin-Parkside Bedford Concert Hall provided a beautiful backdrop Thursday, May 10, for what UW-Parkside Chancellor Debbie Ford called "an historic announcement."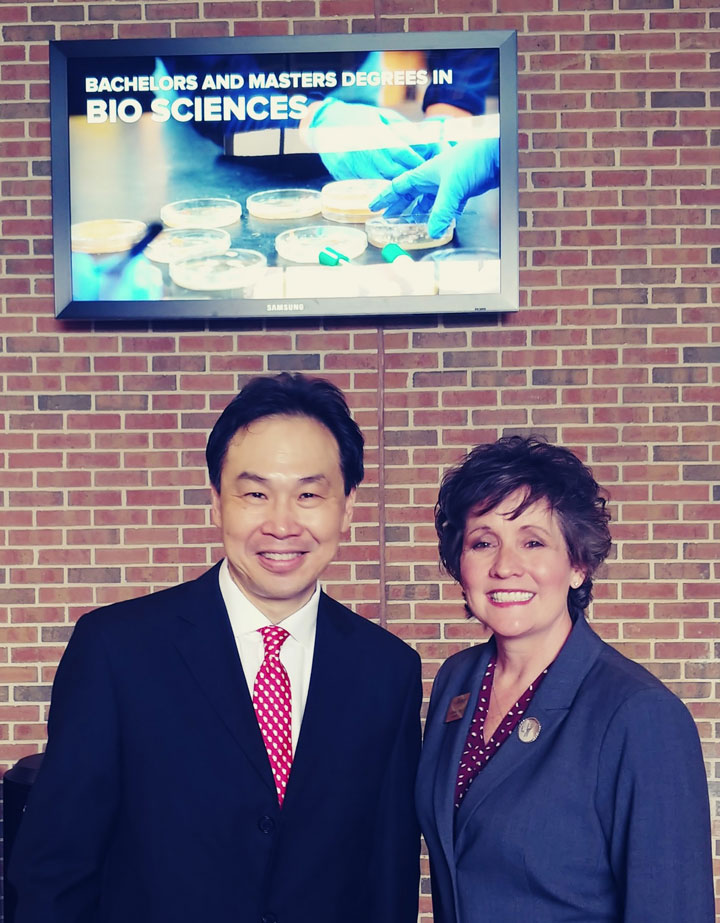 Dr. Alan Yeung, Foxconn director of U.S. strategic initiatives, announced a "Smart City, Smart Future" program in which the company will partner with higher education institutions throughout Wisconsin to seek out the best new ideas for development of smart, connected cities and systems.
Foxconn is committing $1 million over the next three years to this initiative, with the goal of tapping talent at public and private universities and colleges.
"Throughout Wisconsin, there are students and faculty with great ideas just waiting to be discovered, I know a lot of them here at UW-Parkside," Ford said. "The support and commitment for the Smart City, Smart Future initiative shown by Foxconn will provide opportunities for great ideas to be discovered and then become valuable realities."