UWP Senior Gains Great Experience in D.C.
Published: December 12, 2016
UW-Parkside senior Rebecca Kuske gains a world of experience while interning for the Archival Center in the Smithsonian National Museum of American History.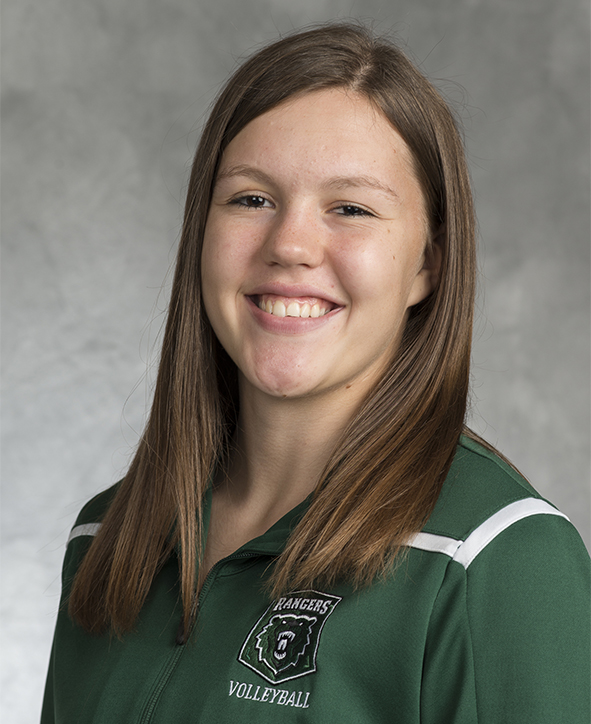 When we last left UW-Parkside senior Rebecca Kuske in June, she was preparing to begin an internship of a lifetime as a reference intern in Washington, D.C., at the Archival Center in the Smithsonian National Museum of American History. Being that this internship is open to both undergraduate and graduate students nationwide, the opportunity was something Kuske truly cherished. Upon returning to New Berlin, Wis., Kuske says the experience was the best of her life.
As she filled out the application, an internship with the Smithsonian seemed like something that was never going to happen. Kuske first discovered the opportunity by browsing around on Google. When she found it, she looked to her professors for guidance on the application process. After a short time, Kuske partook in her first-ever phone interview, which she would later find out was the most important part of her interview process. "It was a dream come true," Kuske says, "D.C. is definitely my favorite place. As an American history major, D.C. is the hub of it all."
Over the summer, Kuske lived with her aunt in Manassas, Va., and took an hour-and-a-half long train ride to D.C. on workdays. She spent every weekday learning, researching, and working with primary documents. After her regularly scheduled hours, however, Kuske tended to use her own personal time to look through the collections of her own choosing; the diaries of Ruth Koenig were her favorites.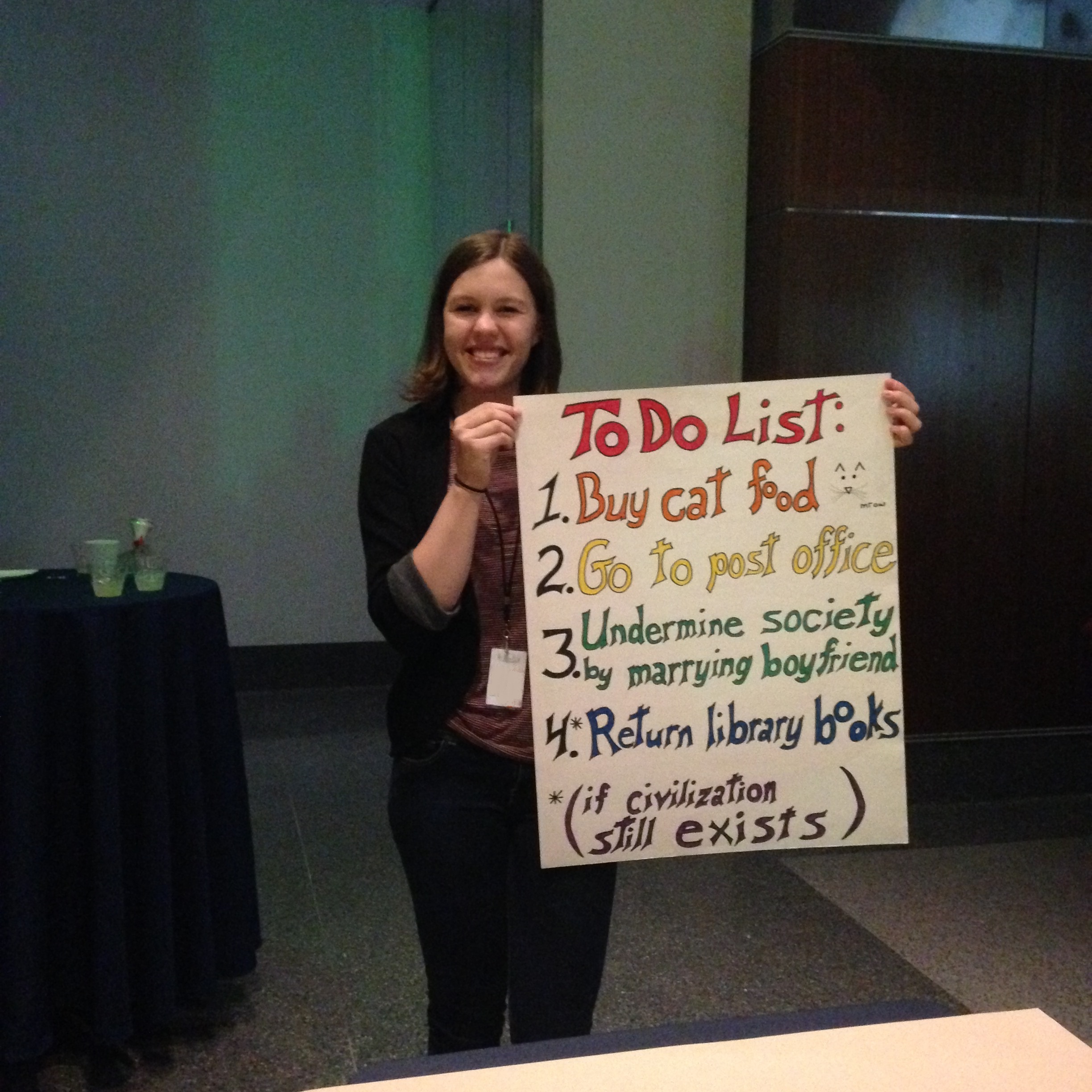 On her first day of work, Kuske and her fellow interns were given a tour of the 1,300 collections within the museum. "The number doesn't seem like a lot," Kuske says, "but then you find out that a single collection consists of anywhere from five to thousands of documents." Throughout the summer, the interns did a lot of house-keeping work such as retrieving files and scanning, which Kuske says is one of the most important skills for anyone to have if pursuing a career in archives. Kuske already had experience with scanning thanks to her work within the UW-Parkside Archives. Other daily tasks included de-framing professional photographs and pulling boxes of collections.
Each intern was assigned specific projects over the summer to work on. Kuske was responsible for the negatives of the Duncan Shiedt collection which consisted of many photographs from the jazz and blues eras. Her two favorite negatives were of Glen Gray meeting Eleanor Roosevelt, and of the band The Bobcats.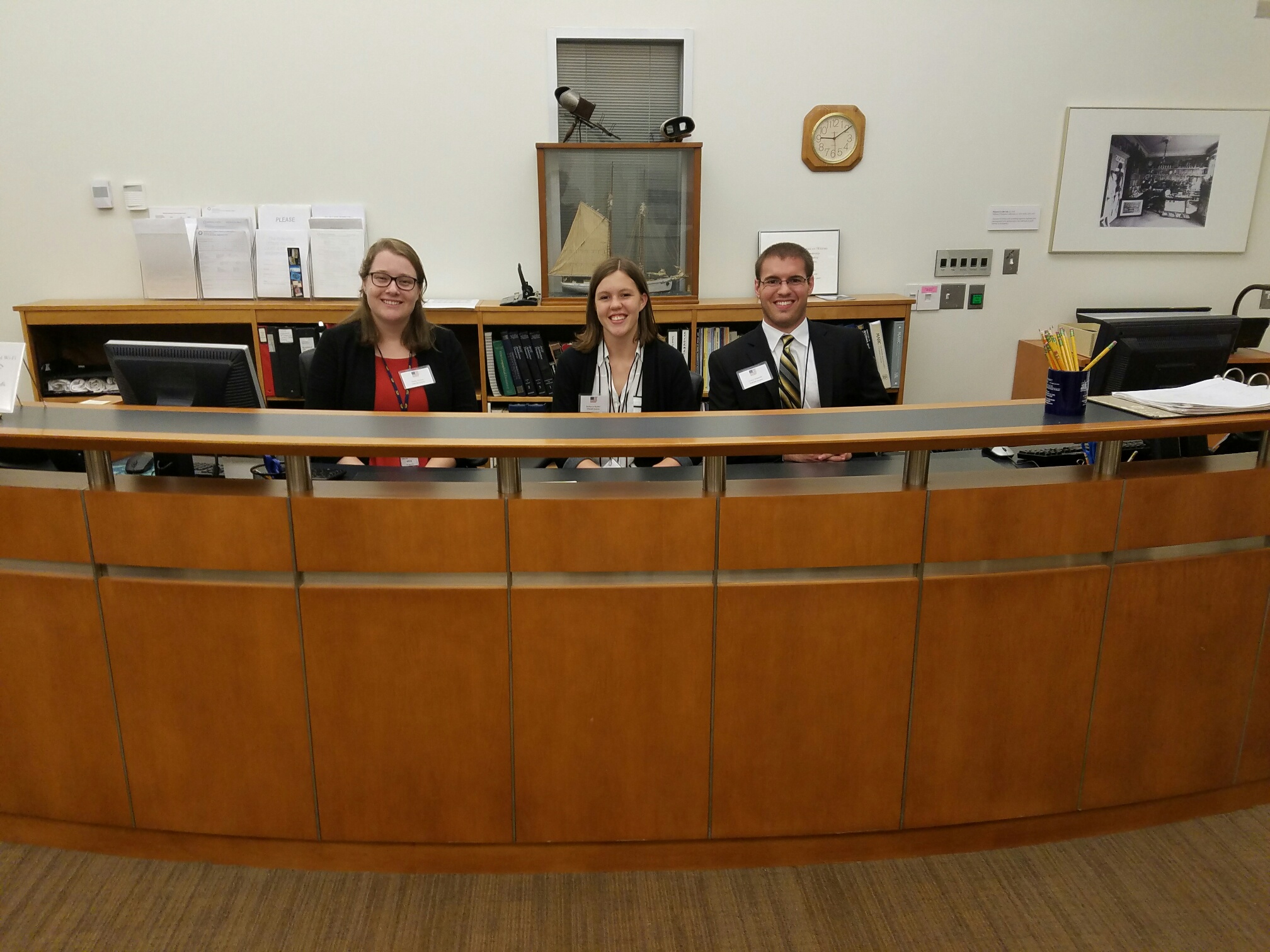 The project that Kuske found herself working on the most was the Civil War Propaganda Scrapbook. "Some of it was hilarious to see, but other stuff was pretty graphic." Kuske says of the project. "This was a unique collection with so much propaganda." Kuske was responsible for first processing and then rehousing the contents of the collections, after that Kuske would research the pieces of the collections. The final step of the project, which was unplanned, was to digitize the collection. This collection inspired the blog that Kuske created for the Smithsonian website comparing the propaganda of the Civil War, which was found on envelopes and in newspapers, to propaganda in modern day society which is most often found on the Internet.
Over the summer, Kuske found a love for American Jazz singer Ella Fitzgerald. Kuske's supervisor, Walter (Joe) Hursey specifically asked the Parkside senior to create a blog on Fitzgerald's involvement in the Civil Rights Movement. "Her talent was so great that people could not deny her," Kuske says. She found letters to Fitzgerald from famous names such as Sidney Poitier, Bill Clinton, as well as Barbara and Frank Sinatra. Kuske says that before reading the letters it was hard to imagine those big names as actual people who have personal lives but the letters put things in perspective.
This highly coveted internship may have been nerve-wracking before the start, but Kuske says her experience working in the Parkside archives gave her confidence and the preparation she needed, and that she never felt overwhelmed with the information she was given or the tasks to which she was assigned. Kuske received academic credit at Parkside for her summer internship and says that her relationships with professors have grown as a result of her work.
Outside of her work activities, Kuske spent a lot of time roaming around D.C. while she had the chance. "In my first two weeks, I was still in shock that I was living there, so I saw everything," she says. One of her favorite experiences outside of the internship was being able to experience D.C. on Independence Day. Kuske says that the area filled with people from all over the world. She says that the way the holiday is celebrated in our nation's capital is quite different from how it is celebrated in Wisconsin and other areas of the country. The atmosphere of the area has a lot to do with it. "It was amazing, it was a combination of every type of person you can think of," Kuske says. "It was a terrible day, weather wise. Even though the show was delayed, the National Mall was filled with people for the fireworks show."
The summer she spent living in D.C. opened Kuske up to the world of possibilities that she could experience by moving there after she finishes her academic studies. "During one of my work days there was a Congressional sit-in protest over gun control…nothing could be boring there," she says.
Before leaving, Kuske had expressed interest in getting her doctorate in African American history, and while that is still her dream, her experience in D.C. has aided in the formation of some new academic goals. With graduation quickly approaching, Kuske has applied to the University of Wisconsin-Madison's master's program to obtain a dual master's degree in archival science and African American history, after which she plans to go on to get her doctorate degree. Kuske says that while she will be upset if things in Madison do not workout, that she will look at it in a positive way and find another route to take in order to pursue her dreams.