UW-Parkside to Host 2nd Annual Sports Career Day Oct. 13
Published: September 18, 2023
Kenosha Kingfish's Ryne Goralski to be honored as Sport Management Alumnus of the Year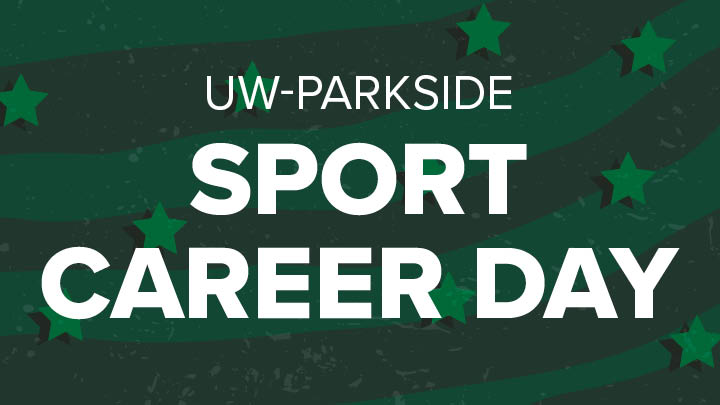 Kenosha, Wis.- The University of Wisconsin-Parkside is proud to host the 2nd Annual Sports Career Day on Friday, Oct. 13 from 11 a.m. to 2:30 p.m. in the UW-Parkside Sports and Activity Center. This event includes networking with sports organizations from across Wisconsin and Northeastern Illinois, resume reviews, mock interviews, a networking lunch, and a panel discussion about internships. This event is open to students and the public.
The event will begin with the Internship Panel from 11-11:45 a.m. Attendees will Learn from industry members how to gain an internship, how to succeed as an intern, and how to leverage an internship for a career in sport.
Following the panel, the 2023 UW-Parkside Sport Management Alumnus of the Year Award Ryne Goralski will be recognized for success in his field as well as his contributions back to the program. Associate Professor of Sport Management and Chair of the HKSM Department, Bill Miller says that Goralski is a model UW-Parkside sports alumnus. "We are honored to name Ryne as our 2023 UW-Parkside Sport Management Alumnus of the Year as he truly embodies the spirit of the award. He is the General Manager of the Kenosha Kingfish, a revered local institution, that was once again one of the most attended summer college baseball teams throughout the country in 2023," Miller explained.
Miller also explained that Goralski is an active member of his community. "Ryne is active in the Kenosha community, and he also pays it forward to the UW-Parkside sport management program and our students by offering internships along with participating in class visits and other campus activities. Our sport management program is fortunate to have a deep pool of successful alumni in a variety of career fields. Ryne is truly a unique asset in our local community, and we are excited to name him as the 2023 UW-Parkside Sport Management Alumnus of the Year."
Since 2017, the UW-Parkside sport management program has honored many of its successful alumni by giving them the UW-Parkside Sport Management Alumnus of the Year Award. The award was created by the UWP sport management program to commemorate the outstanding accomplishments and ongoing expressions of support for the program by its various alumni throughout the world.
The networking lunch will take place from 12 to 12:45 p.m. and will include members of the sports industry being seated throughout the lunch area. Attendees will have the chance to sit down with them and build relationships with sports organizations.
The career fair will take place immediately afterwards until 2:30 p.m. This is an opportunity to explore many of the sports organizations available in the Wisconsin and Illinois areas. Sports organizations will provide information regarding internships, careers, and sports industry advice. This session includes mock interviews and resume reviews. The first 30 students to register and indicate interest by emailing Dr. Megan Parietti at parietti@uwp.edu will have the opportunity to practice their interview skills with a current sport industry professional. Resume Review is an opportunity for attendees to share and receive a resume review from members of the sport industry.
For more information, to register as a participant, or register as a employer, please visit https://www.uwp.edu/learn/departments/hesm/sportcareerday.cfm
---
The University of Wisconsin-Parkside is committed to high-quality educational programs, creative and scholarly activities, and services responsive to its diverse student population, and its local, national, and global communities. We are a dynamic learning community grounded in academic excellence and focused on student success, diversity, inclusion, and community engagement. The campus serves as a premier comprehensive public institution and a destination of choice, serving as a focal point of local, regional, and global progress.
---
Media Contact(s):
Megan Parietti
parietti@uwp.edu