Greek Mythology Reimagined: The Penelopiad at UW-Parkside October 15-24
Published: September 30, 2021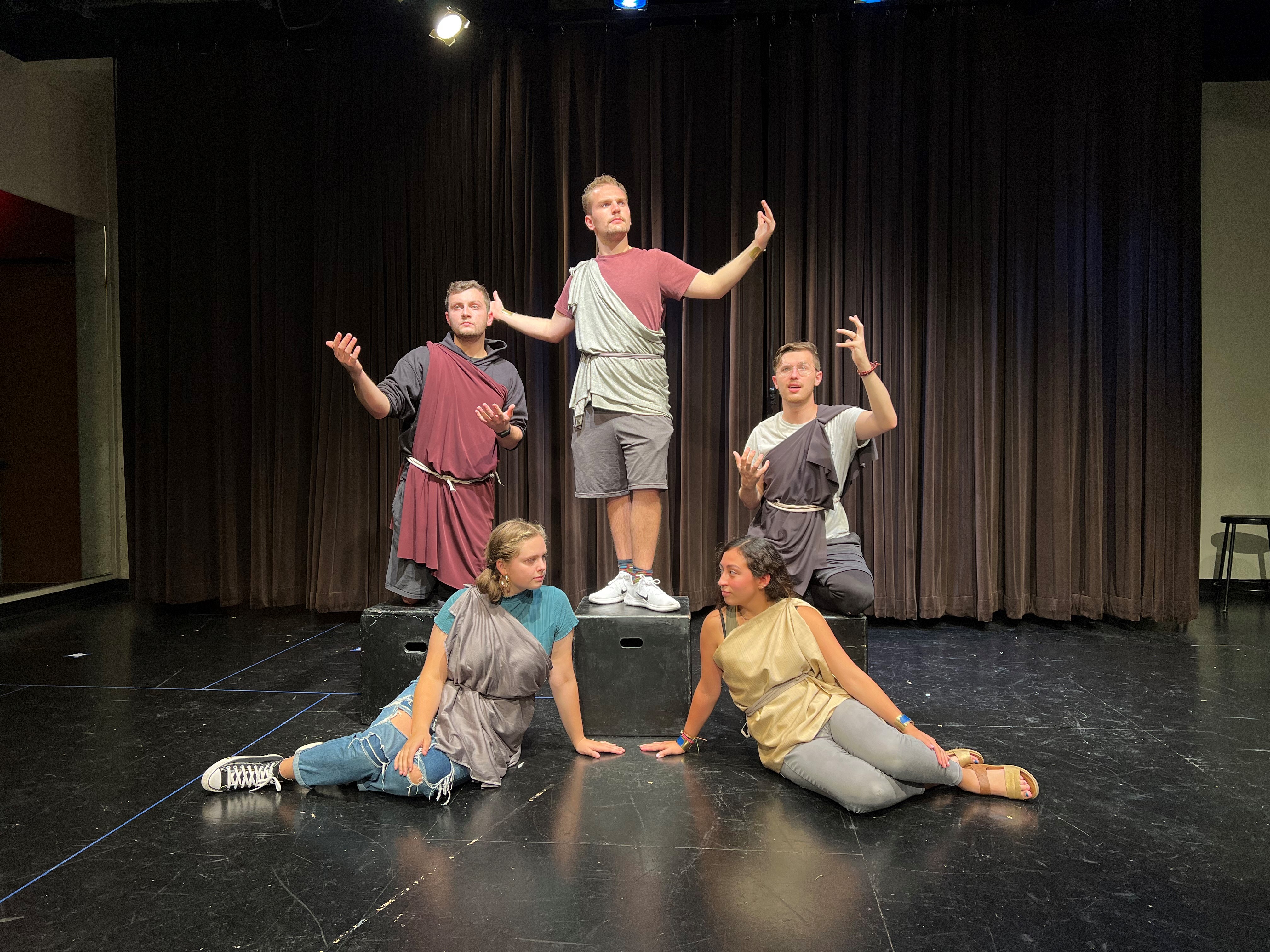 SOMERS, Wis. – The Theatre Arts Department at the University of Wisconsin-Parkside will welcome back live audiences with The Penelopiad by Margaret Atwood, running from October 15-24 in the Black Box Theatre at the Rita Tallent Picken Regional Center for the Arts and Humanities.
Atwood – a celebrated Canadian author – is best known for her novel The Handmaid's Tale, recently adapted into an award-winning Hulu series.
"It's an incredibly inventive and moving retelling of the ancient myth" said Fabrice Conte-Williamson, director of the production. In the play, Atwood reimagines famous episodes from The Odyssey, but from Penelope's perspective. "She's no longer the patient and faithful wife of Odysseus as traditionally depicted," explained Conte-Williamson. "She's rebellious and speaks up for herself." He notes that the show intentionally elevates the voices of women and marginalized communities.
Delaina Kuzelka, a junior Theatre Arts major at Parkside, plays the role of Penelope among a cast of thirteen performers and is equally enthusiastic about the upcoming production. "The show was entirely developed as a collaborative, creative effort and features original music, singing, and movement. It is like nothing else we've ever presented on our stages," said Kuzelka.
Atwood first wrote The Penelopiad as a novella in 2005. She later adapted it for the stage for the Royal Shakespeare Company. Since then, the play has been produced all over the world.
"We are thrilled to present this work to a live audience," added Conte-Williamson, "because we all missed what defines the theatre: the dynamic relationship between performers and an audience all in the same room, sharing a unique experience."
Last season, and in response to the Covid-19 pandemic, UW-Parkside Theatre Arts department produced and live-streamed six plays and a musical. Faculty, staff, and students received multiple honors for their work, including national awards from the Kennedy Center American College Theatre Festival.
The Penelopiad runs October 15-24 in the Black Box Theatre at the Rita Tallent Picken Regional Center for the Arts and Humanities. For tickets, visit uwp.edu/therita.
---
The University of Wisconsin-Parkside is committed to high-quality educational programs, creative and scholarly activities, and services responsive to its diverse student population, and its local, national, and global communities. We are a dynamic learning community grounded in academic excellence and focused on student success, diversity, inclusion, and community engagement. The campus serves as a premier comprehensive public institution and a destination of choice, serving as a focal point of local, regional, and global progress. 
---
Media contact:
Andrew Savagian
Communications Director
University of Wisconsin-Parkside
savagian@uwp.edu