Tohovitis and Kuruvilla present at International Academy Conference
Published: December 22, 2015
Associate Professor of Business Dr. Abey Kuruvilla and undergraduate business student John Tohovitis presented a research paper at the International Academy of Business and Economics Conference in San Francisco Dec 20-22.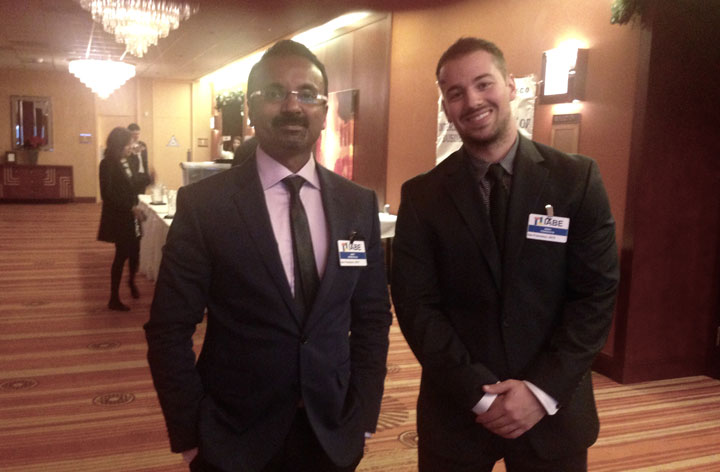 The paper entitled "Piu fare Lo Sconto - A new Model of Study Abroad" uses UW-Parkside as a case study analyzing the impact of a UW-Parkside study-abroad program to Italy in summer 2015. The qualitative-research paper proposes a new model where students take responsibility for the entire endeavor building leadership, management and accounting skills in international environments.

Tohovitis accompanied Dr. Kuruvilla on a trip to Italy and built on his experience to co-author the paper. The paper is also accepted for publication as a journal article.