UW-Parkside Hosts Lillian Trager Legacy Celebration
Published: October 20, 2017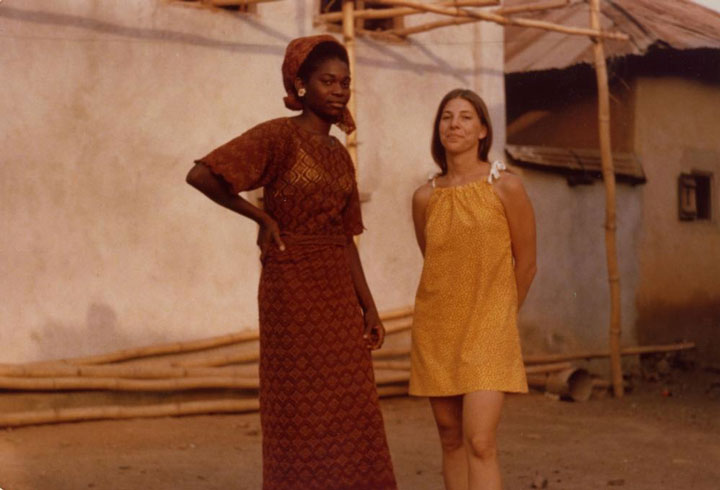 The Lillian Trager Legacy Celebration will be held Thursday, Oct. 26, from 5-7 p.m. in the University of Wisconsin-Parkside Library. Lillian Trager, a former UW-Parkside faculty member, dedicated more than 30 years to the students of UW-Parkside working for diversity and inclusivity in the local, regional, and national communities, as well as maintaining a research effort in Nigeria.
Trager's career at UW-Parkside began in 1975 when she was became a visiting assistant professor.  She ultimately became a tenured professor and was chair of the Sociology-Anthropology Department from 1987 to 1989. Dr. Trager served as a professor of anthropology-sociology until her death from pancreatic cancer in 2006.
This year, the University of Wisconsin- Parkside is creating a digital collection of Lillian Trager's research and papers, and submitting a proposal for inclusion to the African Studies Collection at the University of Wisconsin Digital Collection Center.
All donations for the event will support the Lillian Trager Fellowship Fund, so that students in International Studies can carry Lillian's legacy forward.
To register for this event visit https://donate.uwp.edu/lillianreception by Oct. 23. Donation to attend is $50. If you prefer not to register online, please call Felicia Dominguez at (262) 595-3001 to register by phone, or email domingue@uwp.edu.
Trager traveled, visited, lived, and researched in Nigeria many times throughout her life, collecting photographs, interviews, and video footage. She worked with parts of Nigeria and southeastern Wisconsin to create lasting connections through academic programs. Her book titled Yoruba Hometowns: Community, Identity, and Development in Nigeria has become a valuable resource for many, and her contributions to the field are undeniable. The book was the culmination of Dr. Trager's professional research in Nigeria, and its focus was on the connections the Ijesa Yoruba people had with their hometowns.