App Factory Honored by University Business Magazine
Published: July 29, 2016
The University of Wisconsin-Parkside is one of nine colleges and universities nationwide being honored by University Business magazine in its Summer 2016 Models of Excellence recognition program. Sponsored by CASHNet, the Models of Excellence program recognizes innovative approaches to encouraging and nurturing student success on campus.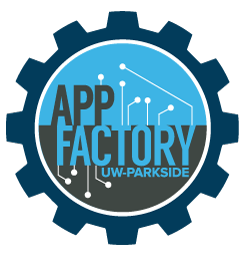 "The University of Wisconsin-Parkside helps effective learning happen by encouraging students to teach other in its App Factory," says University Business senior editor Tim Goral. "This internship program also provides participants with invaluable work experience before graduation, endowing students with collaborative and management skills."
You know your new multidisciplinary internship program is going to be a hit when, early on, a graduating intern posts his resume on Monster.com and lands a job right away, followed immediately by weeks of hounding by rabid recruiters. To get the calls to stop, he had to resort to changing his phone number.
What made him such a hot commodity? His experience at the App Factory, a year-round paid internship program at the University of Wisconsin-Parkside. Established in 2014 as a way for students to apply what they learn in the classroom to local business challenges, the App Factory now employs 20 interns, who work anywhere from 10-200 hours per semester.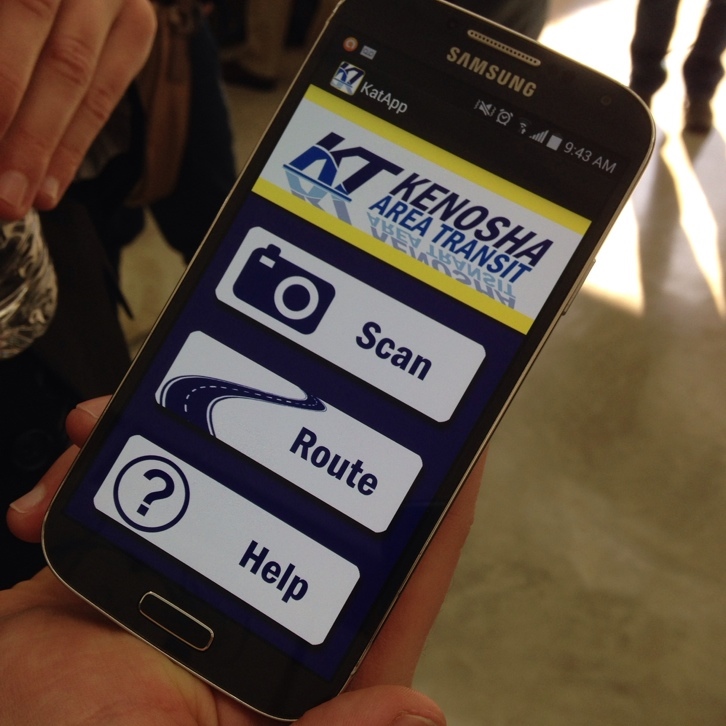 The App Factory is unusual in a couple of key ways: 1) it operates year-round rather than on a semester basis and 2) instead of putting professionals in charge, as is common in traditional internship programs, UW-Parkside put the responsibility for training up-and-coming interns on fellow students. "The best pedagogical teaching tool is teaching others," explains Dirk Baldwin, dean of the College of Business, Economics, and Computing at UW-Parkside. "It reinforces skills."
Interns are paid to help develop mobile apps and web tools for clients in the community, which have so far ranged from businesses to museums to radio stations, the local transit authority, and others, as well as earning course credit. In addition to hiring computer science students to write software, art students tackle design tasks, communications students work on marketing, and business students manage projects and pursue new clients.
"Older students mentor younger students," says Baldwin. "At the beginning of a project, students define requirements and develop time estimates using Agile technology. They allocate hours to various tasks, readjusting when actual time invested differs, using Trello to manage the process.
"Word-of-mouth attracts new projects and we've had repeat customers, too."
In addition to University of Wisconsin-Parkside, Summer 2016 Models of Excellence honorees include: Franklin University (Columbus, Ohio); Indiana University Southeast (New Albany, Ind.);
LDS Business College (Salt Lake City, Utah); Christopher Newport University (Newport News, Va.); California State University, San Bernardino (San Bernardino, Calif.); Cleveland State University (Cleveland, Ohio); University of Nebraska-Lincoln (Lincoln, Neb.); and Middle Tennessee State University (Murfreesboro, Tenn.).
"The Summer 2016 Models of Excellence honorees demonstrate how inclusivity and personalized attention for all students benefits higher education holistically," says Edward Worrilow, head of marketing and communications at CASHNet. "We are pleased to recognize their efforts alongside University Business."
Launched in 2015, Models of Excellence is a national recognition program honoring colleges and universities that have implemented innovative, effective and inter-departmental initiatives that are bolstering student success. The program is sponsored by CASHNet, a leading payment technology provider in higher education that allows institutions to simplify electronic billing, accept payments all over campus, offer flexible payments plans, create online storefronts, and more all on one secure platform.
About University Business
University Business is the leading publication for senior managers at colleges and universities throughout the United States, reaching 75,000 leaders who manage enrollment, technology, business, finance, facilities and academic affairs. More information is available at www.universitybusiness.com.
About CASHNet
CASHNet is a leading payment technology provider of secure transaction services to over 700 campuses in higher education, reaching millions of students nationwide. Whether it's to simplify electronic billing, accept payments all over campus, offer flexible tuition payment plans, or create online storefronts, CASHNet fits everyday campus needs. As a leader in the industry for over 25 years, CASHNet has constantly evolved to create the secure and simplified experience students, payers, and administrators require. More information can be found at www.cashnet.com.