UW-Parkside Alumnus Ryan Moede Named Northwoods League Executive of the Year
Published: October 12, 2018
UW-Parkside alumnus Ryan Moede was recently named as Northwoods League Executive of the Year. Moede, originally from Algoma, Wis., majored in sport management with a minor in business while attending UW-Parkside. He is currently the general manager for the Fond du Lac Dock Spiders.
The Dock Spiders are members of the 22 team Northwoods League where they recently won the Northwoods League Championship in just their second season.
Moede stated, "I feel very honored and humbled to be selected as the NWL Executive of the Year by my peers. This award represents all the hard work from our full-time staff, interns, game-day staff, coaching staff and players to create a great family friendly environment to watch high quality baseball."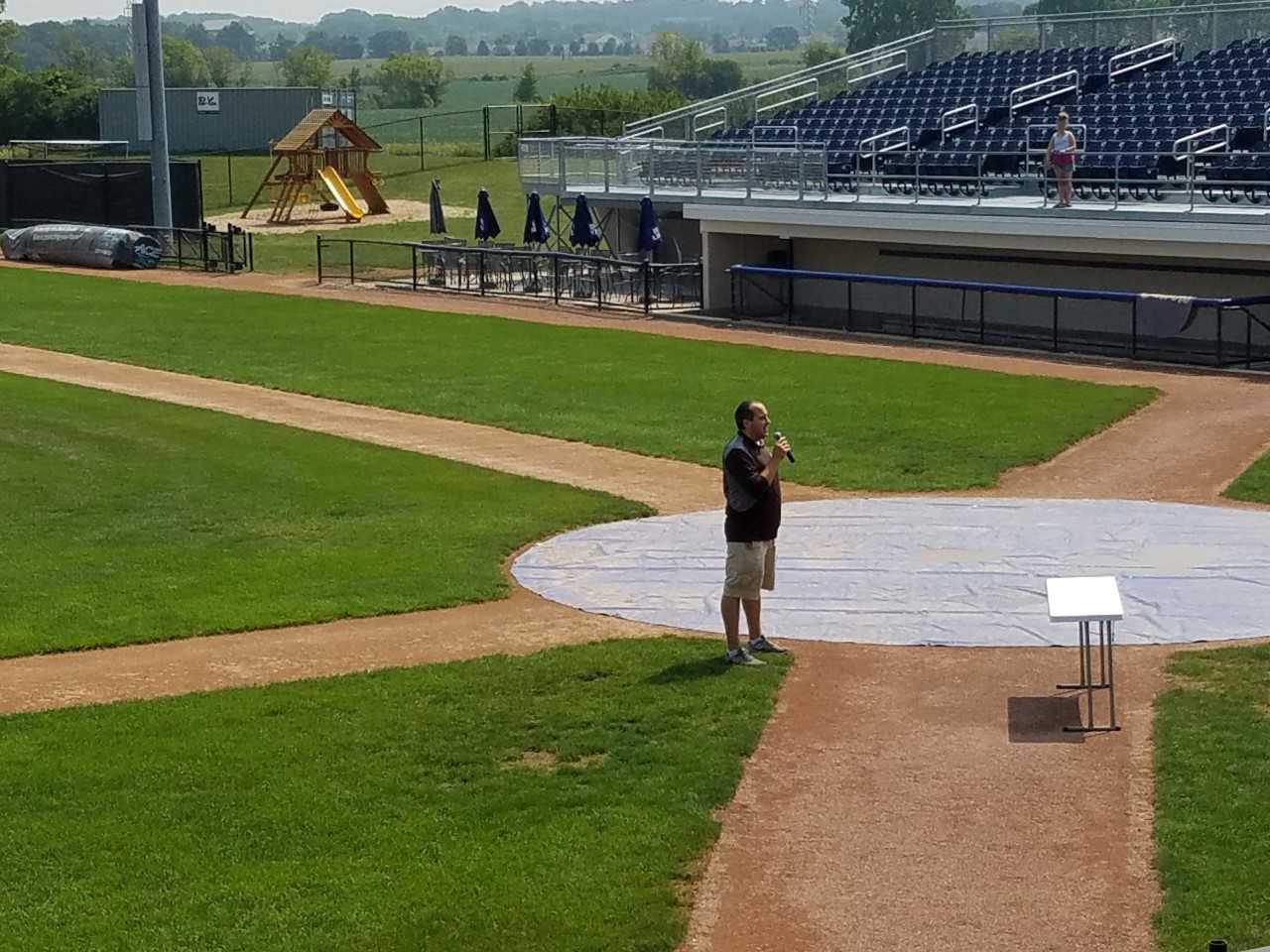 Associate Professor Bill Miller said, "From a business standpoint, the Northwoods League is considered by most to be the gold standard of summer collegiate baseball leagues typically drawing over 1 million fans annually. For Ryan to be selected for this award from such a strong group of peers after only his second year in the league shows what a talented and hard-working individual he is."
Sport Management major Taylor Woelfel from Chilton, Wis., worked as a baseball operations intern for Moede this past summer. Woelfel called the experience "amazing."
 "Even though some of those days in the middle of summer get pretty long, especially in the middle of a six-game home stand, it was such an awesome experience," Woelfel said. "We would never know what might come up in the middle of the day, and that is what made each day so fun and interesting."
Woelfel said part of the fun of coming to work each day was the people. "That starts with Ryan, and he is one of the nicest, most down-to-Earth guys you'd ever meet. You can go to him with any problem. He will do whatever he can to help you out, and solve the problem and be very understanding."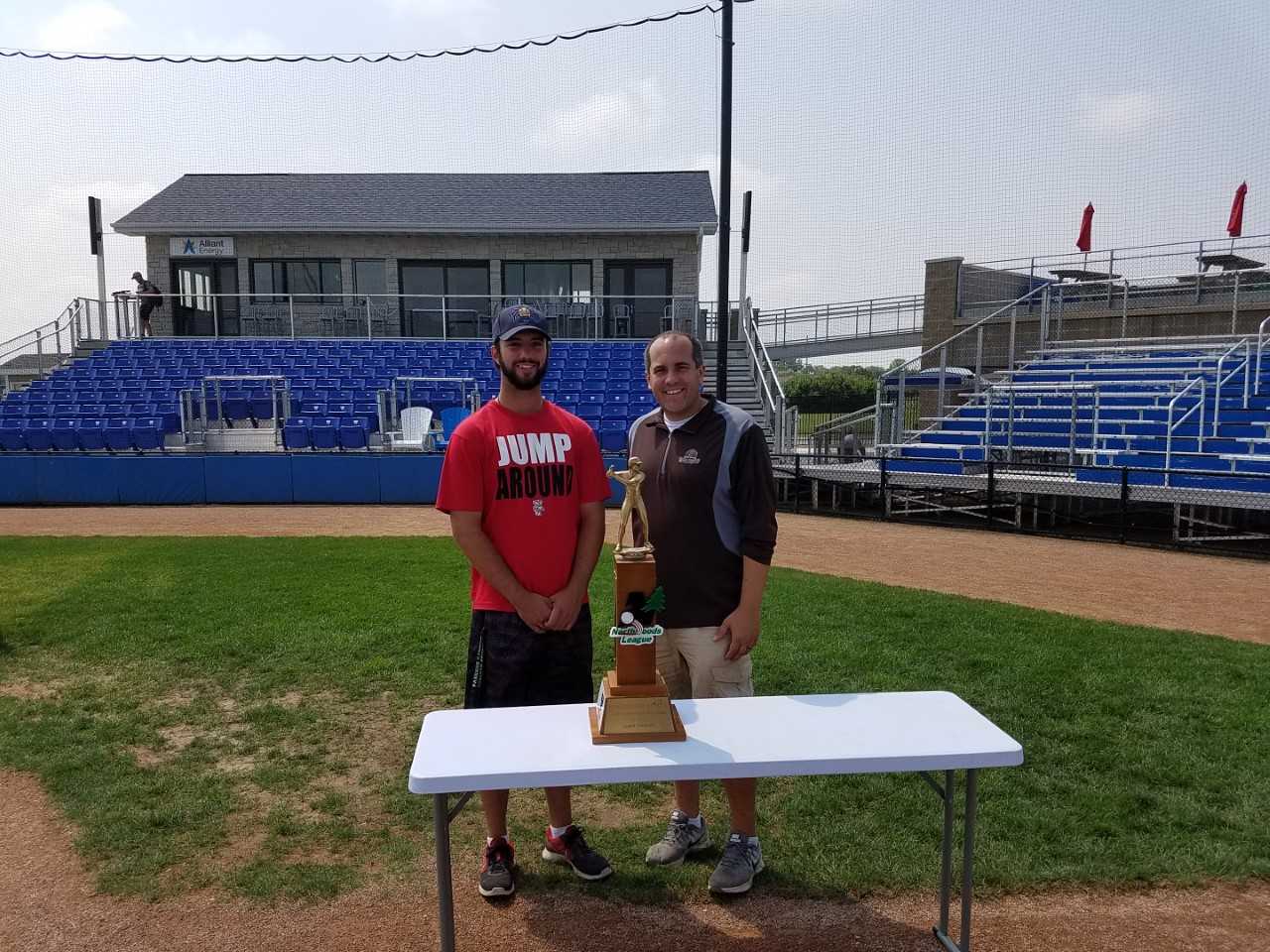 Professor Miller said of Woelfel, "Taylor is similar to Ryan in that they both possess tremendous skills and the willingness to put in the work necessary to be successful in the sports industry."
The Dock Spiders employed nine interns this past summer and Woelfel said they all became great friends. "They were great to be around and we made priceless memories," he said. "The Dock Spiders is a very well-run organization starting with Ryan and all the way down through the game-day staff.  I am very happy Ryan received this award, and it could not have happened to a better and more deserving guy."