UW-Parkside Donates 50 Pounds of Fresh Vegetables to Racine County Food Bank
Published: October 1, 2018
The UW-Parkside campus community garden has a history of giving back to the community. Associate Lecturer Julie Kinzelman stated that the university has donated to local area food banks every year that she has been involved. This year, UW-Parkside donated 50 pounds of fresh vegetables to the Racine County Food Bank.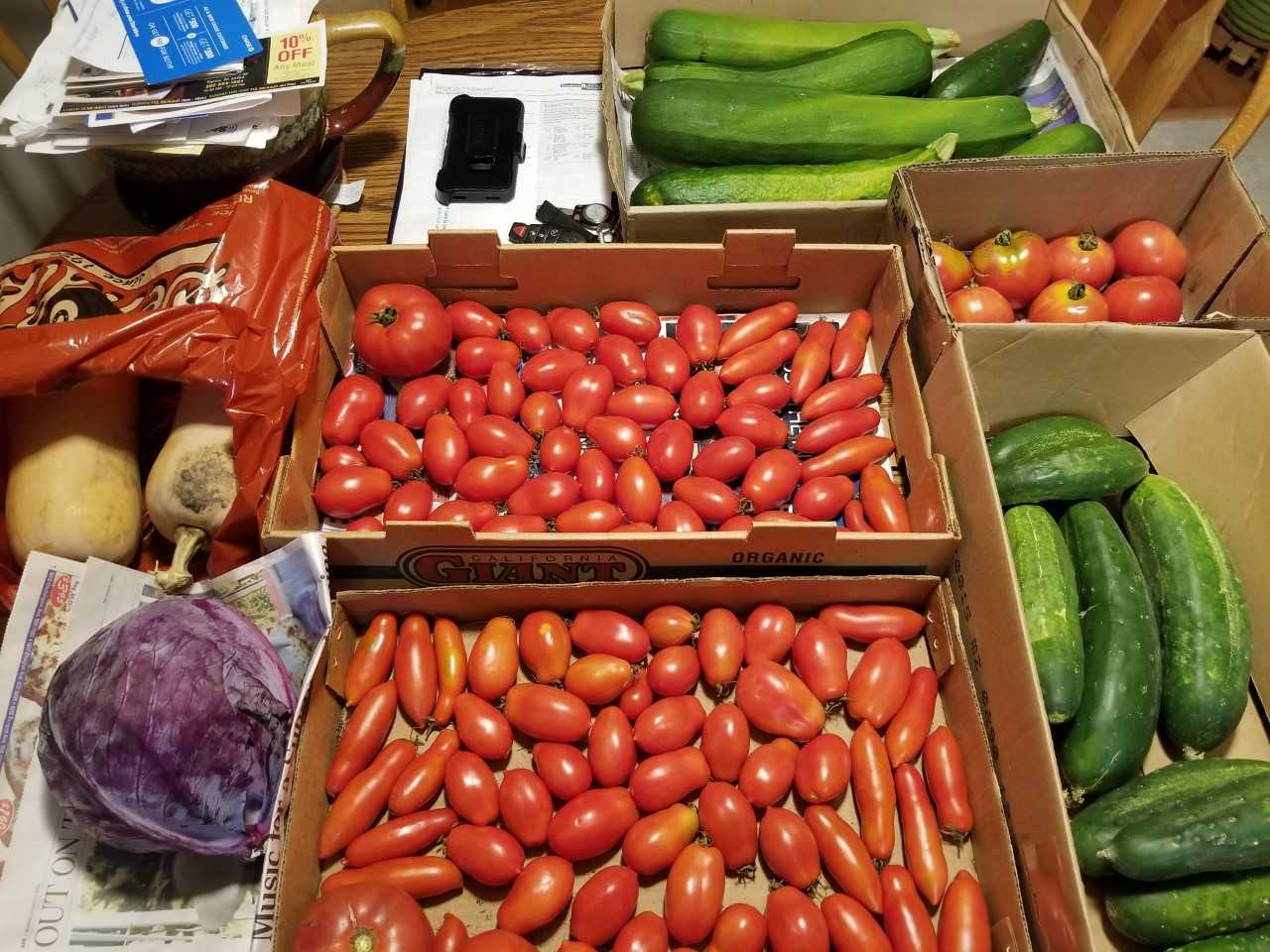 Professor Kinzelman stated, "When I dropped them off I was told that they would be distributed to several food pantries and on the recipients' plates by dinner time." She said, "UW-Parkside was founded, in part, on former farmland; the campus garden pays homage to the area's history - providing locally grown organic produce to faculty, staff, students and those in need."
In addition to that, for the first time, the community garden donated a variety of fresh herbs and about 70 lbs. of pink banana squash to Chef Matt from A'viands. A'viands is a national provider of food service management in schools, higher education, healthcare facilities, correctional institutions and business dining. Chef Matt promised to feature the fresh herbs and pink bananas in some dishes served at the Brickstone at UW-Parkside, noting that they were grown on campus.
A special thank you to the Environmental Club for reaching out last spring to make this happen!