Record fall enrollment follows busy summer for UW-Parkside Theatre Arts Department
Published: September 8, 2017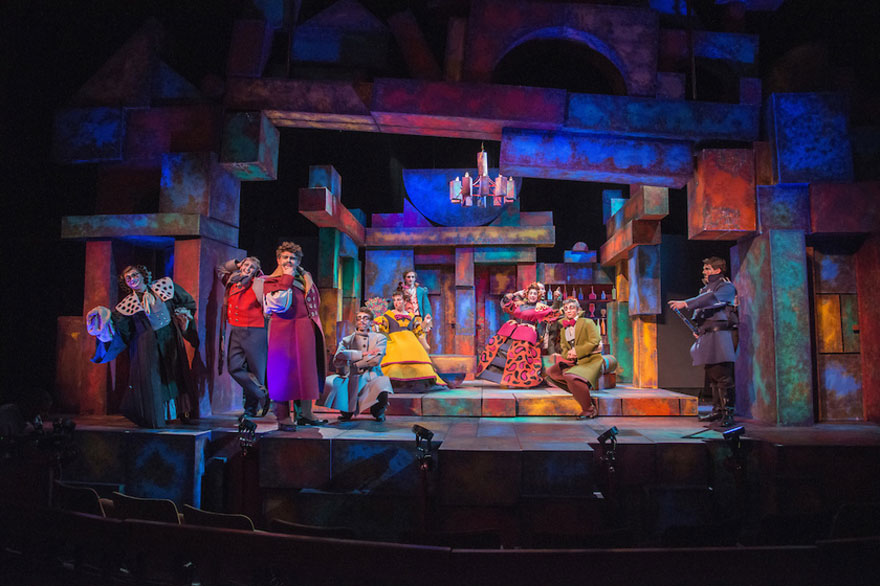 Jody Sekas, associate professor of theatre arts and chair of the UW-Parkside Theatre Arts Department calls the incoming class for fall 2017 "one of the largest in recent history. This is an exciting time for the department. On behalf of my colleagues, we're very happy to be working with this new group of talented students."
The UW-Parkside Theatre Arts Department is based on a company model and more students means more opportunities to present challenging productions such as "Don Juan," which will be performed on the UW-Parkside Main Stage Theatre October 13-22.
Busy Summer
While many students prepared to begin their academic journey, current UW-Parkside Theatre Arts Department students and faculty continued to work hard, improve, and create new and valuable opportunities for students. Throughout the summer 32 Theatre Arts students participated in internships in the fields of design, stage management, performance, and technology. These internships occurred in a variety of places around the country including, The Santa Fe Opera (New Mexico), American Players Theatre (Wisconsin), Pacific Conservatory Theatre (California), Kohl's Wild Theatre (Wisconsin), Muhlenberg Summer Music Theatre (Pennsylvania), Cumberland County Playhouse (Tennessee), Utah Festival Opera (Utah), and Sea World (Texas).
The faculty of the department were also busy this summer. Professor Brian Gill facilitated a 10-day training program with a Chicago-based professional fight director, held at UW-Parkside. Professor Gill along with eight UW-Parkside theatre students took the training and passed the Society of American Fight Directors (SAFD) proficiency test in unarmed stage combat. 
Professor Gill also arranged for representatives from Montana Shakespeare in the Park, and the Chicago Shakespeare Project to come to UW-Parkside this year to audition our students for internships.
Additionally, Professor Misti Bradford operated as a Costume Craft Supervisor at American Players Theatre, in Spring Green, WI, and Professor Jody Sekas worked as a Scenic Designer for a project at the Oregon Shakespeare Festival.