Former UW-Parkside Police Badge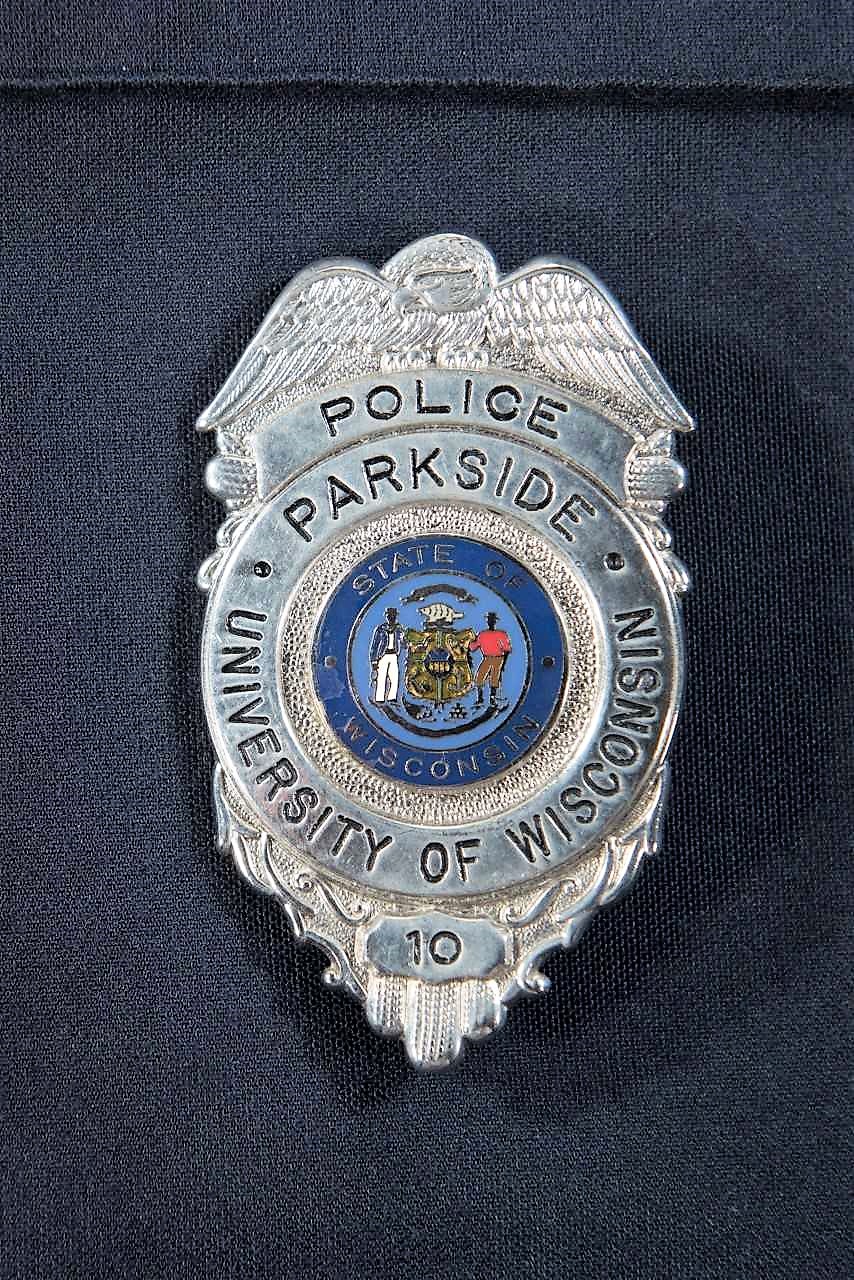 New UW-Parkside Badge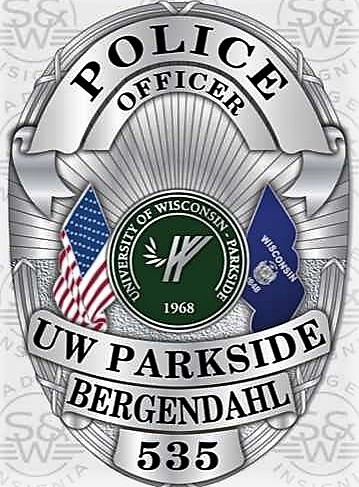 UW-Parkside Police Chief Badge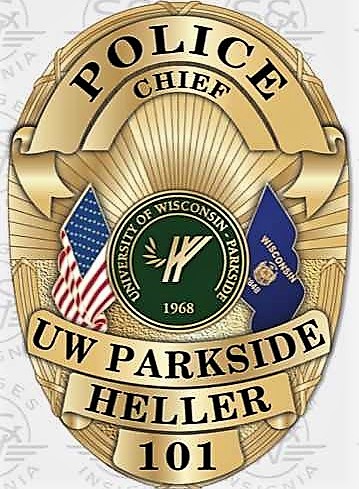 UW-Parkside Police Department Receives New Badges
Published: March 15, 2018
The University of Wisconsin-Parkside's Police Department recently received new badges. Officer Kurt Bergendahl designed the initial proof badges, and with the help of Smith and Warren, a largely known badge company, the UW-Parkside Police department now has four new police badges in total.  
They are currently sporting the 50th year anniversary badge. When the 50th year is completed, they will wear their new regular badges. They also have special badges for the honor guards and higher authority on the force.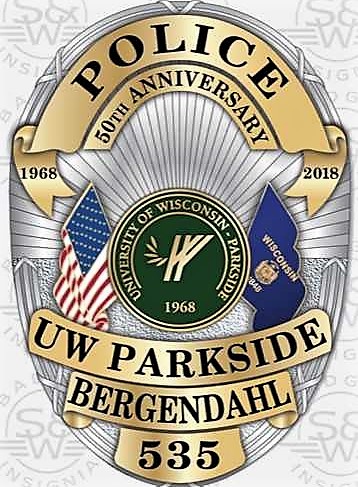 50th Year Anniversary Badge 

Officer Bergendahl described the old badges as "small pressed tin." He began constructing the new badges by creating several raw pencil sketches. He then submitted the designs to three major different badge companies. After deciding to go with Smith and Warren, they merged the different badge designs, and created several custom proofs to send back to the department for review. 

"The department had been wanting new badges for some time now," said Officer Bergendahl. The officers at the department thought an anniversary badge would be a great way to participate in the University's 50 year celebration.  They liked the proof of the anniversary badge so much that it was decided that they would update all of their badges to the new style. Officer Bergendahl took the initiative into his own hands and the rest was history.
"Smith and Warren were fabulous to work with," said Officer Bergendahl. The department is excited to debut their new badges as they continue to protect and serve UW-Parkside.