Record-setting Winter Commencement
Published: December 17, 2016
For the second consecutive year, the University of Wisconsin-Parkside Winter Commencement ceremony was a record-setting event. More than 370 students were eligible to participate in the ceremony topping last year's record number and continuing an historic trend. During the past six years, more students have graduated from UW-Parkside than during any previous six-year period in the history of the university.
Chancellor Debbie Ford told students, family members and friends that the power of a UW-Parkside education prepares graduates for success in their professional, civic and personal lives. "The attributes being sought by employers and graduate schools form the foundation of the educational mission at UW-Parkside," Ford said. "It is the same educational mission that has served this region for almost 50 years, and helped more than 23,000 UW-Parkside graduates be prepared to succeed. When I look at the attributes employers and graduate schools are seeking today from recent graduates, I see important alignment with our learning outcomes."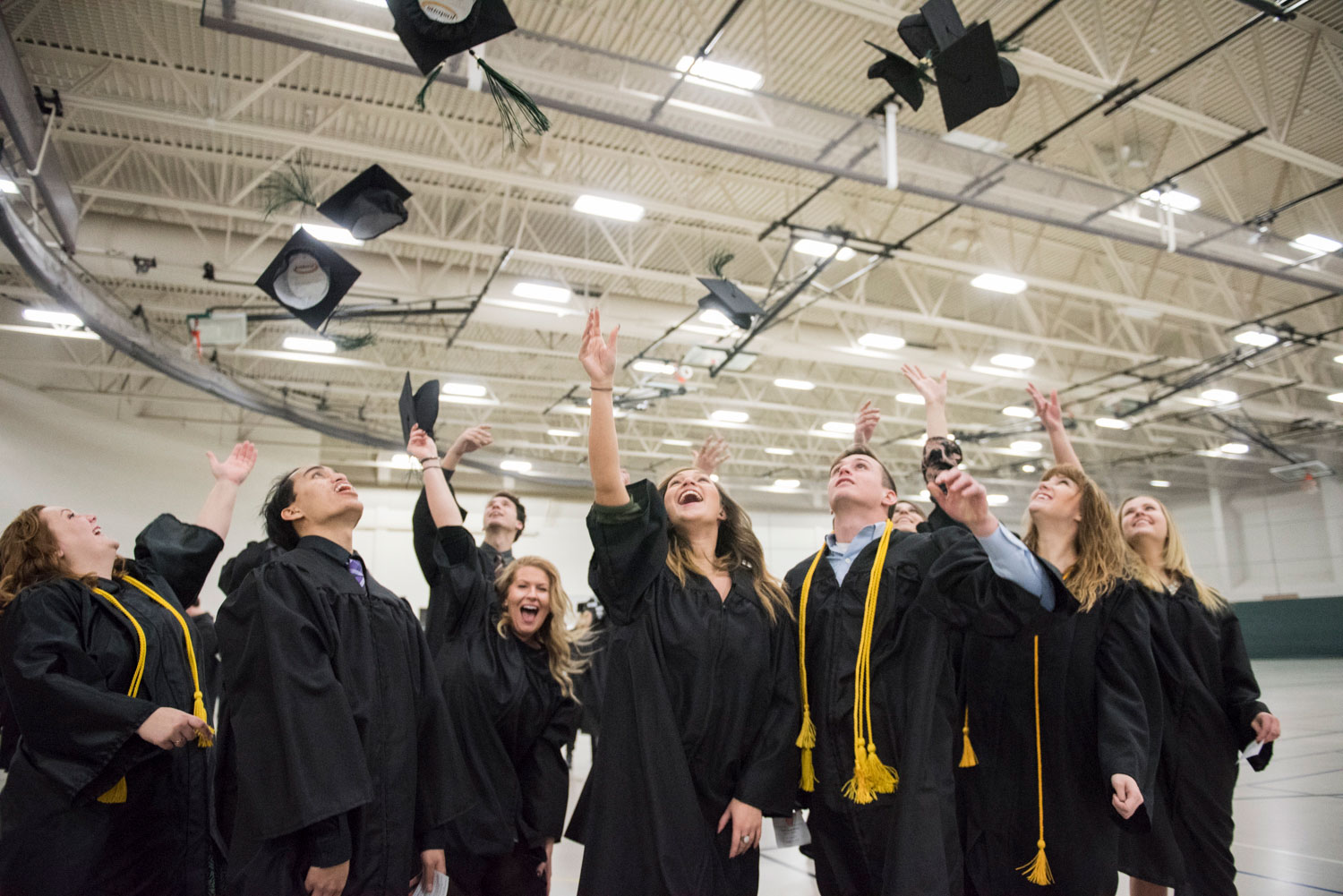 The essence of a UW-Parkside education, Ford said, is based on a philosophy that empowers individuals with broad knowledge and transferable skills, and prepares graduates for the socially valued work in our society. "An education founded in the liberal arts takes students beyond training for a specific career," the chancellor said. "A UW-Parkside education establishes the knowledge and fundamental skills that will be valued and put to use throughout a lifetime."
Ford said she is a big believer in the power of a UW-Parkside education. "As chancellor, you would expect me to say that, right? The stories I hear continually reaffirm my belief … stories from our alumni and current students about the value of their Parkside education," Ford said.
During her remarks, Ford included statements from the four Outstanding Graduates selected by a university committee as the top students in the class.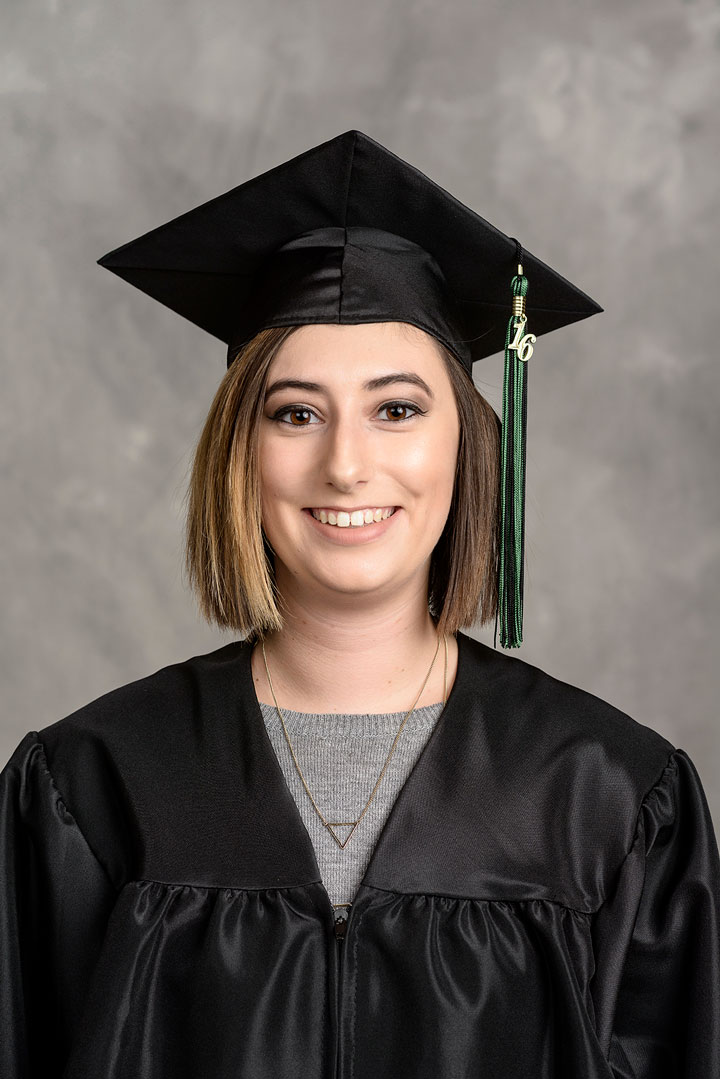 Holly Beard, of Racine, described her experience volunteering for the Girls Excelling in Math and Science (or GEMS) conference at UW-Parkside. "It was amazing to help empower middle school girls from the community and encourage them to excel in school," Beard said. "The opportunities I have had through Circle K, GEMS and tutoring have helped me grow as an individual and taught me what it takes to be a leader."
During his time in high school, Brian Sockness, of Kenosha, questioned the value of a university degree. At Parkside, his educational experience included undergraduate research with UW-Parkside Geosciences Assistant Professor Dr. Rachel Headley.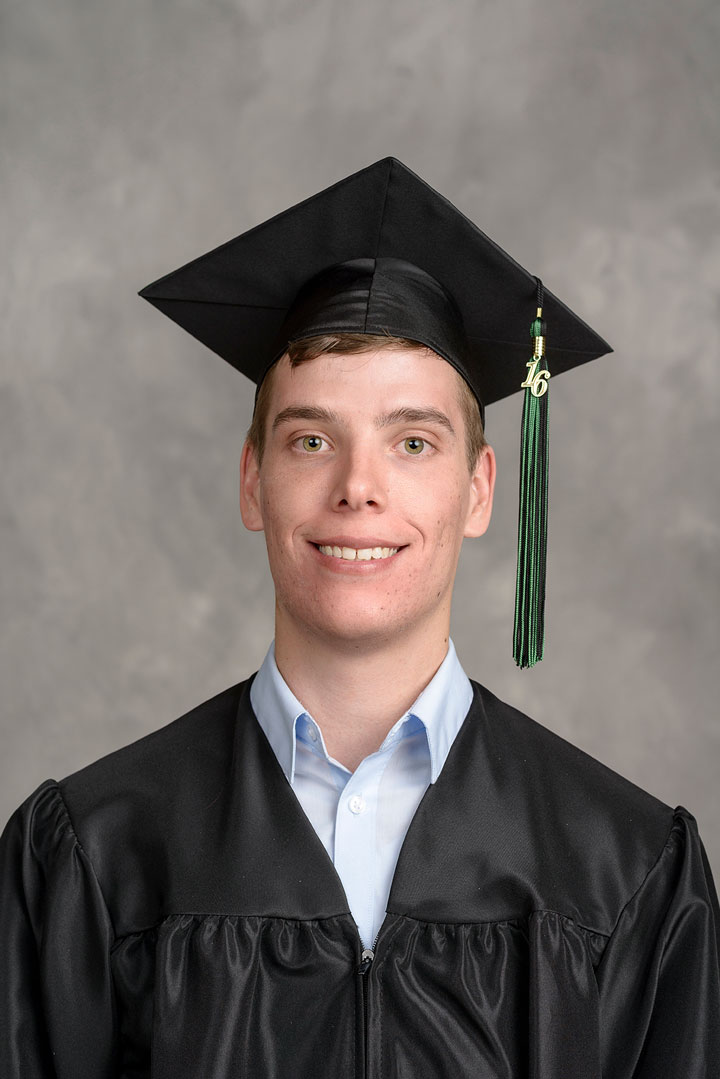 "The importance of the projects and the research is that they not only provided me with knowledge, but that they allowed me to discover how to produce knowledge," Sockness said. "Realizing that higher education teaches us this process was the most significant factor in my transition to believing in the importance of a college education." Sockness presented the results of his research at the American Water Resources Association and Geological Society of America conference.
Psychology major Hannah Yonke, of Kenosha,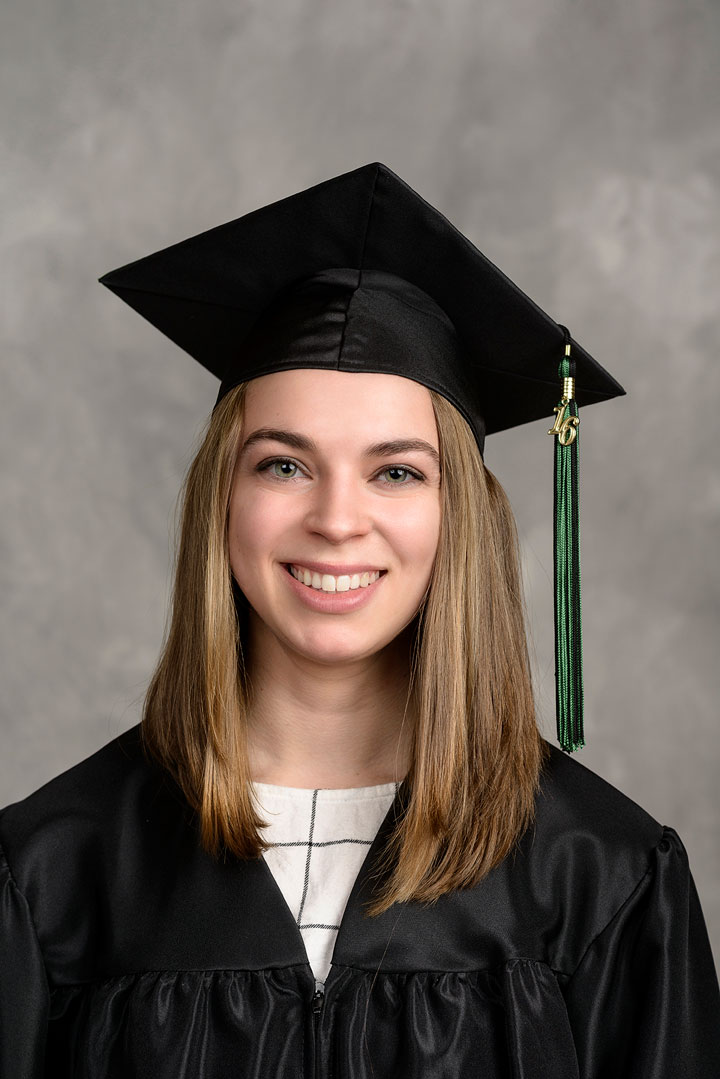 was confident that her pursuit of higher education would take her away from southeastern Wisconsin. Parkside was not part of her plan. "By being dedicated to the success of students and experiences of diversity both in and out of the classroom," Yonke said, "UW-Parkside has prepared me to interact with the world around me, not just simply pass through."
The Chancellor's Award, emblematic of the top graduating senior, was earned by communication major Kristin Crowe, of Racine. Much like Yonke, Crowe believed her journe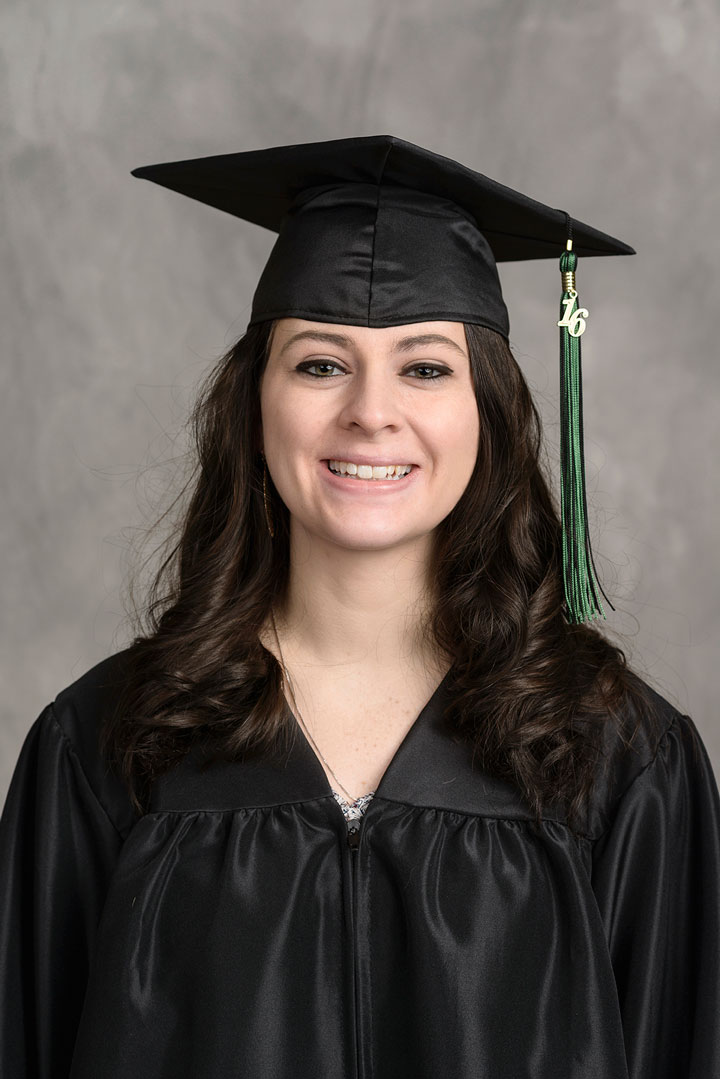 y into higher education would take her well beyond her hometown. In her message to classmates, Crowe acknowledged the important role Parkside faculty played in preparing graduates for the next steps in their lives. "To our professors … thank you for taking an active interest in our educations and for providing us with the experiences and tools that we need in order to achieve success," Crowe said. "Thank you for pushing us to our limits so that we could unveil new things about ourselves that we never knew we had within."
The graduates also heard from Hector Colon, director of Health and Human Services for Milwaukee County. Growing up on Milwaukee's south side, Colon was often bullied. His father introduced Colon to boxing as a way to defend himself. Colon went on to become a world champion competing against the likes of Oscar De La Hoya and Shane Mosely. Colon said a recent study by the Harvard Business Journal found that only about one third of new college graduates are ready to "hit the ground running when they leave college," he said. "The other two thirds will spend the next five to 10 years struggling to find their way.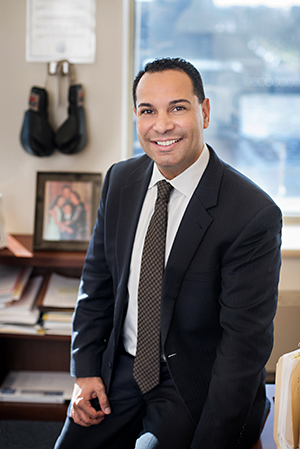 "I am here to tell you that you need to put on your boxing gloves and be ready to fight. What I need you to expect from yourself is that you will be prepared. Your education here at UW-Parkside is a critical step."
Colon shared what he called life-tested strategies. "First, keep good people close," he said. "These are not people who are going to be easy on you. These are people who inspire you." Colon's other life-tested strategies included taking calculated risks, defining success, embracing diversity, and defining your values.
"I promise you," Colon said, "there will be short-cut opportunities to success. But in the long run, operating from a place of values will benefit your career and the business or organization you work for."
Ford told graduates they were prepared to succeed and have arrived at this point in their lives because of the power of a University of Wisconsin-Parkside education, support from family and friends, and the instruction and guidance of dedicated UW-Parkside faculty and staff. "You have arrived at this point," Ford said, "ready to contribute to our communities and our society."