Racine Raiders Announce New Broadcast Partnership
Published: May 10, 2016
The Racine Raiders and the University of Wisconsin-Parkside student radio station WIPZ have teamed up to broadcast the Raiders football games on WIPZ 101.5 FM.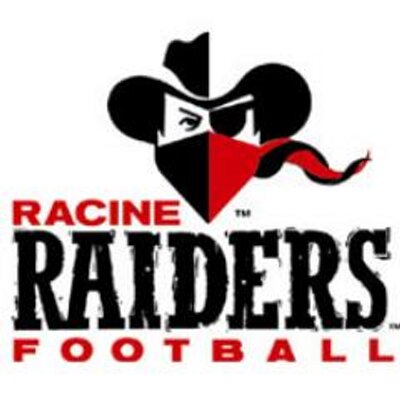 The Raiders organization will also be extending its community outreach mission by working with various UW-Parkside academic departments including Health, Exercise Science and Sport Management; Communication; and Business to develop internships that offer students practical, real-world experiences in media and the operations of a sports team.
"This endeavor started as a vision by former Raider Raiders president Matt Snyder and we are pleased to bring it to fruition," said Raiders President Matt Nelson. "It's a win-win situation all the way around. As a nonprofit organization we have the opportunity to be involved with another community-based organization in UW-Parkside and WIPZ Ranger Radio."
WIPZ Station Manager Eric Antrim said his team is looking forward to the new partnership. "As WIPZ reaches out into the communities of Racine and Kenosha, we feel that this collaboration with the Racine Raiders will help both organizations," Antrim said. "WIPZ will bring exceptional quality football broadcasts to the surrounding area and provide valuable learning experiences for students."
In addition to all home and away games, WIPZ will carry the weekly Raider Round-Up program.
WIPZ can be heard at 101.5 FM and streams live on the internet at www.wipz.org and through the Tunein app on smartphones.