Wisconsin Idea Smart Future Summit Brings Community Together
Published: August 7, 2018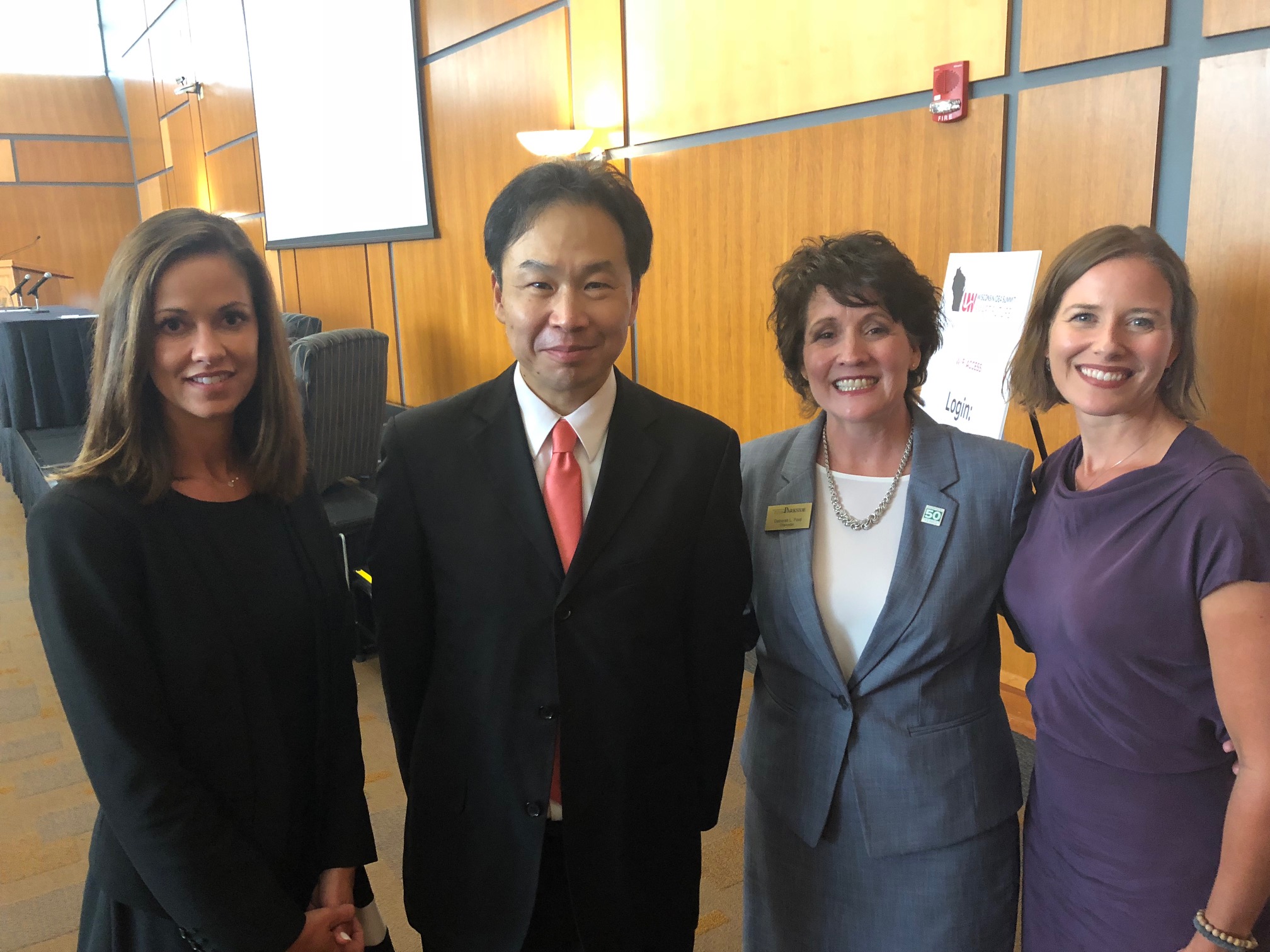 Tuesday, Aug. 7, the UW-Parkside Student Center Ballroom was buzzing with excitement and positivity about the potential futures of smart cities. The Wisconsin Idea Smart Future Summit brought together 200+ community leaders, members of higher education, and business and industry leaders from the southeastern Wisconsin region to learn about and discuss transitioning the region into a smart community. The event gave these community, education, and business leaders the opportunity to learn what a smart city is all about, what it takes to create one, and listen to experienced leaders in the smart city industry. There was also an opportunity for attendees to hear from key community leaders in three different panels and discuss the various ideas and perspectives.   
Speakers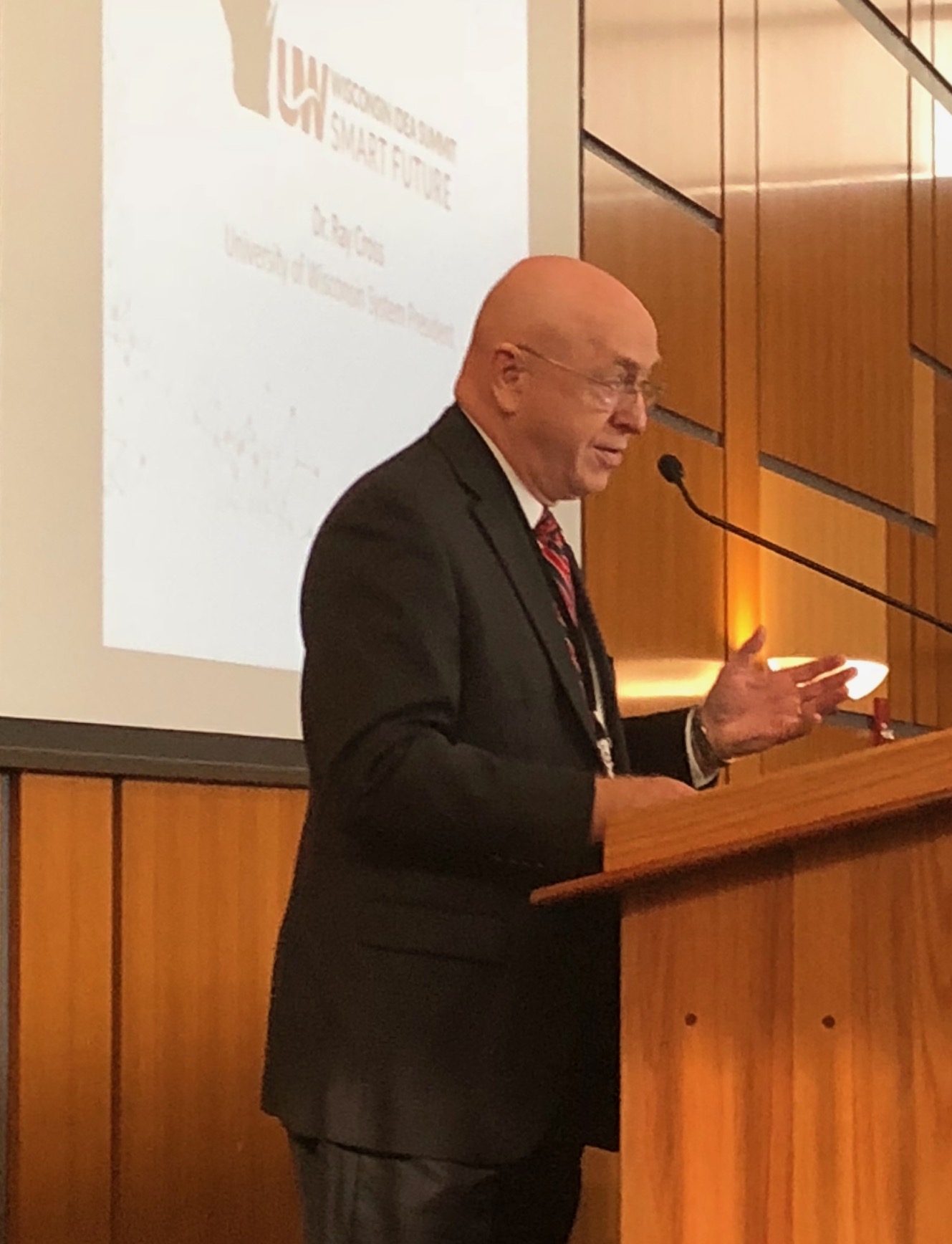 President of the University of Wisconsin System Ray Cross opened the day by addressing the important role education plays in change. Cross also introduced one of the summit's featured speakers Digi.City Founder Chelsea Collier. Collier has traveled the world learning how cities and regions of all sizes plan and use smart technology. At the end of her presentation she fielded questions from members of the audience about various aspects of smart cities.
There was also a session with Johnson Controls Vice President Lisa Roy. She spoke about the company's implementation of smart city technology at the Pro Football Hall of Fame in Canton, Ohio.
Alan Yeung, director of U.S. strategic initiatives for Foxconn, spoke about his company's plan to build the first TFT-LCD Fabrication Plant in U.S. history. Yeung also announced further details on the Foxconn Smart Cities, Smart Futures Competition.
Table Discussions
The table discussions throughout the day gave attendees an opportunity to talk about smart city technologies, their implementation, significant messages throughout the day, and key challenges. Attendees mentioned the importance of political will and building trust with constituents in order to make the best, well-informed decisions on key issues.
They talked about the importance of human capital, collaboration, commitment to participating and contributing to the community, diversity and inclusion, public and private partnership, and leadership that helps transcend boundaries and unify individuals under one vision for a better future. They asserted that a clear vision is imperative to rallying around community objectives.
The challenges that the community will face include the continuity of a clear vision and objectives with the continual changing of leadership that is part of a democracy. Trust was also asserted to be key to ensuring involvement and cooperation of human capital. The reconciliation of goals and priorities between members of both the public and private sectors was also determined to be vital in the pursuit and successful implementation of a collective goal.
Panel Discussions 
Throughout the day, three different panels discussed the concept of smart cities and its practical applications, implementation, and impact on the region.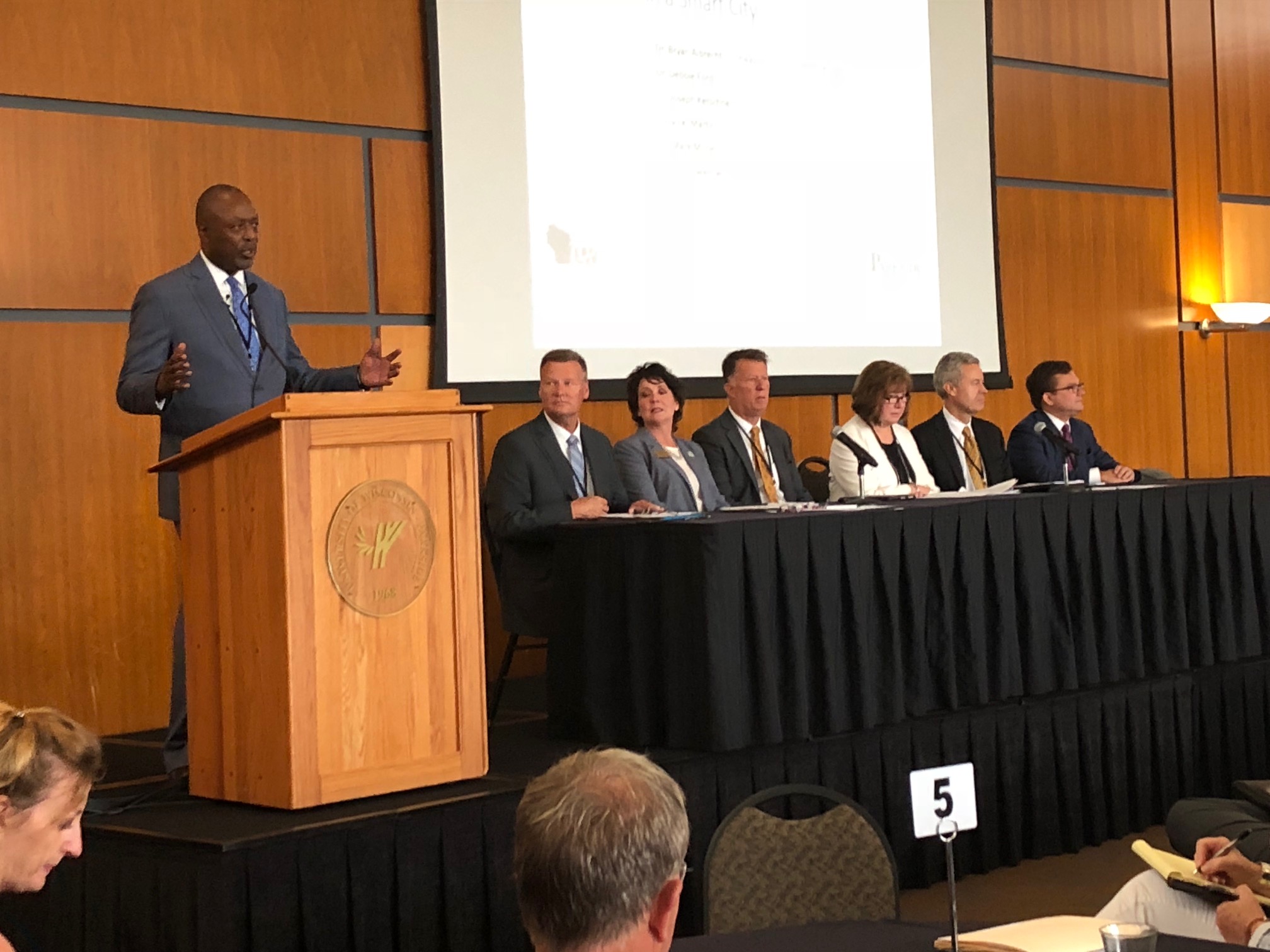 The education panel, moderated by Mr. Tim Mahone, president and owner of public affairs consulting firm Mahone Strategies, featured UW-Parkside Chancellor Debbie Ford; UW-Milwaukee Chancellor Mark Mone; Gateway Technical College President Bryan Albrecht; Milwaukee Area Technical College (MATC) President Vicki Martin; Carthage College President John Swallow; and Medical College of Wisconsin Provost Joseph Kerschner. The panel discussed the importance of education for creating and supporting smart communities and the employment opportunities that this community evolution could create.
Chancellor Ford spoke about what she finds most interesting about smart regions. "We are ready to embrace the opportunities that lie ahead of us," she said. "This morning when Chelsea asked us who had a really good working knowledge of what a smart city is, just a few folks raised their hands. The opportunity for us to learn together and to really create through collaboration is what is intriguing and exciting to me.
"A couple of things that smart cities have in common: A smart and Innovative population that's led by higher education - check for our region. A strong entrepreneurial ecosystem - check. A smart government and infrastructure - check."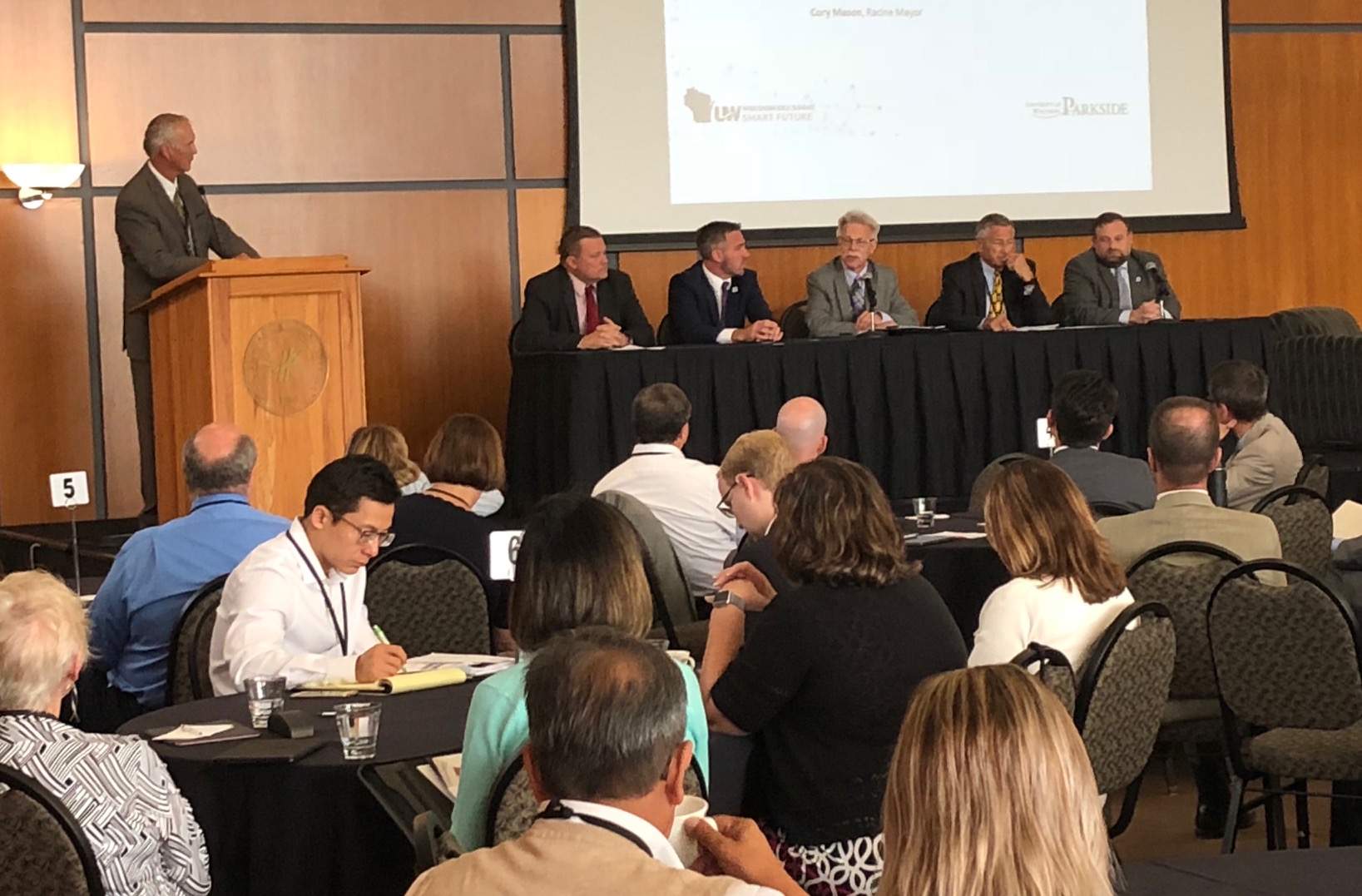 President of WisPolitics.com Jeff Mayer moderated the government panel. Racine County Executive Jonathan Delagrave; Racine Mayor Cory Mason; Racine County Register of Deeds Tyson Fettes; City of Kenosha Director of Community Development Jeff Labahn; and Kenosha County Chief Information Officer Martin Lacock talked about the importance of connectivity and collaboration and the impact of smart cities on local government and infrastructure.
Mason asserted that the best course of action in regards to improvement is to focus on just a couple challenges rather than all of the issues at once. 

"I think if we try to do all of them all at once, we might find ourselves in a position where we're not succeeding at as many of them as we would like," Mason said. "Focus on two or three things and do them well." He also stated that it is necessary to recognize infrastructure already in place that will facilitate and accommodate smart city technology.

"Some of this stuff already exists, so even though the concept might be new, give yourself a little bit of credit," Mason stated. "You probably have some assets in place that would allow your city or municipality or the region to build onto this model."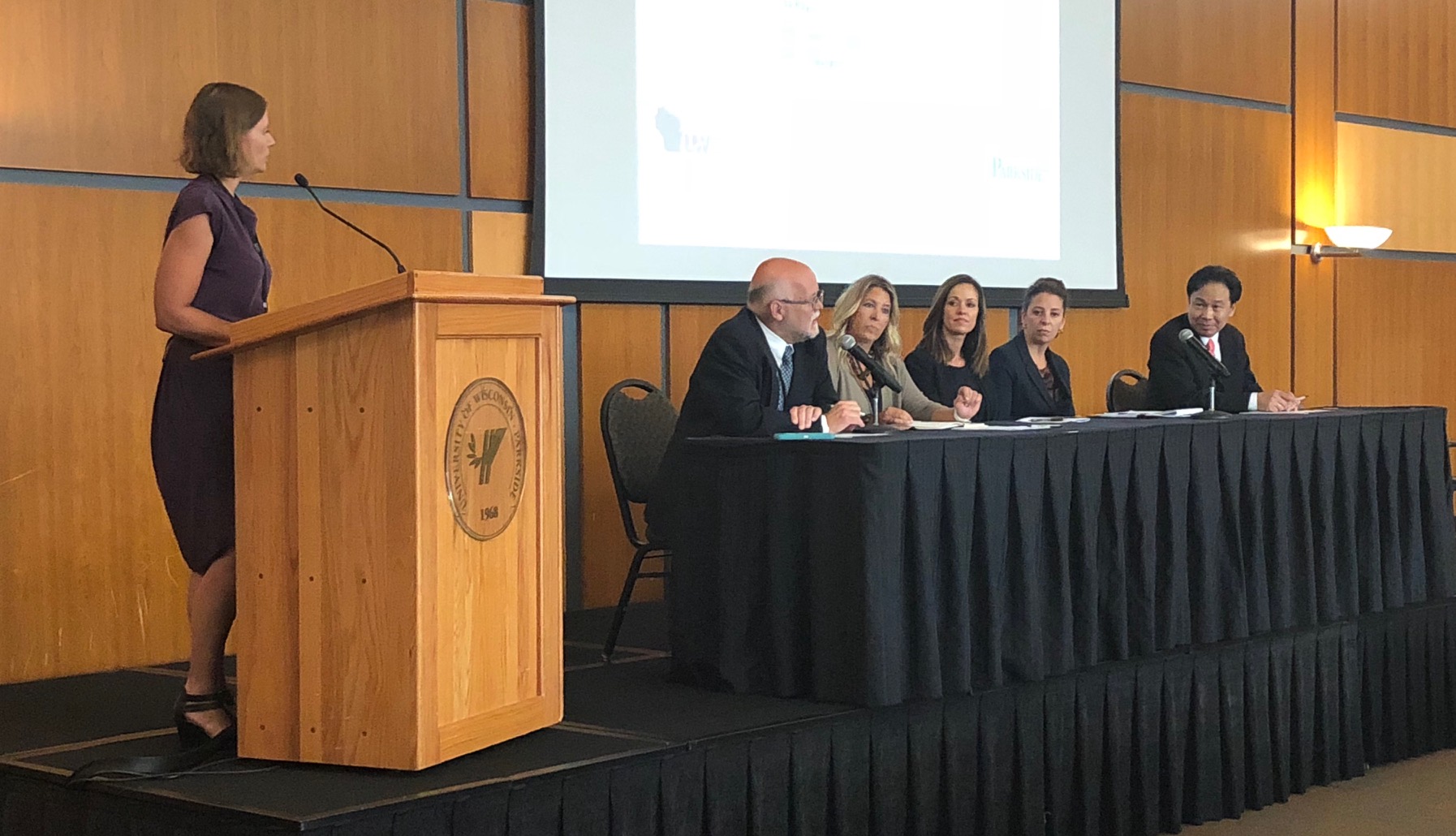 The day drew to a close with the industry and business panel moderated by Collier. The participants along with Roy from Johnson Controls and Yeung from Foxconn were Chief Operating Officer with Midwest Energy Research Consortium (M-WERC) Jeffrey Anthony; Deputy Secretary and COO with Wisconsin Economic Development Corporation Tricia Braun; and Vice President of Strategic Partnerships with Advocate Aurora Health Care Laura Spurr. The panel expanded upon what smart cities and economic expansion would mean for the work force and for students of the region's institutions of higher education.
Wisconsin Idea Smart Future Summit Media Coverage
Chelsea Collier's Three Takeaways From the University of Wisconsin-Parkside Smart City Summit
http://smartcitiesconnect.org/how-a-small-wisconsin-community-is-making-big-strides-three-takeaways-from-the-university-of-wisconsin-parkside-smart-city-summit/
Wisconsin.Business
http://www.wisbusiness.com/index.Iml?Article=391803
Kenosha News
http://www.kenoshanews.com/news/local/smart-cities-smart-future-summit-focuses-on-creative-ideas/article_95b69efd-b161-562b-8708-88d5556c84ba.html
WGTD
https://www.wgtd.org/news/top-foxconn-exec-tells-and-sells-foxconn-story-uw-p-audience
Journal Times
https://journaltimes.com/business/local/foxconn-officially-launches-m-smart-cities-smart-futures/article_26061f78-4087-50d9-95eb-80606a324b0b.html
WPR
https://www.wpr.org/foxconn-announces-statewide-smart-cities-competition
CBS58
http://www.cbs58.com/news/wisconsin-idea-smart-future-summit-held-at-uw-parkside
Urban Milwaukee
https://urbanmilwaukee.com/pressrelease/foxconn-launches-1-million-smart-cities-smart-futures-competition/
Tom Still: UW research isn't limited to Madison
https://lacrossetribune.com/opinion/columnists/tom-still-uw-research-isn-t-limited-to-madison/article_682f8799-81be-59d5-bece-241b7f745713.html