UW-Parkside's Cassie Van Hoof WiSys 2019 Innovator of the Year
Published: June 14, 2019
By:

UW-Parkside, WiSys Marketing & Communications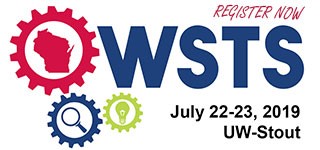 SOMERS—Kenosha-area resident and UW-Parkside senior Cassie Van Hoof has earned the 2019 Carl E. Gulbrandsen Innovator of the Year Award for exemplary contributions to Wisconsin innovation.
"We are excited to recognize Cassie's achievements as a student innovator and entrepreneur having successfully launched a company based on a patented product she invented," said WiSys President Arjun Sanga. "She embodies the values of this award as someone with great ideas, a strong work ethic and a willingness to seek advice to help her solve problems."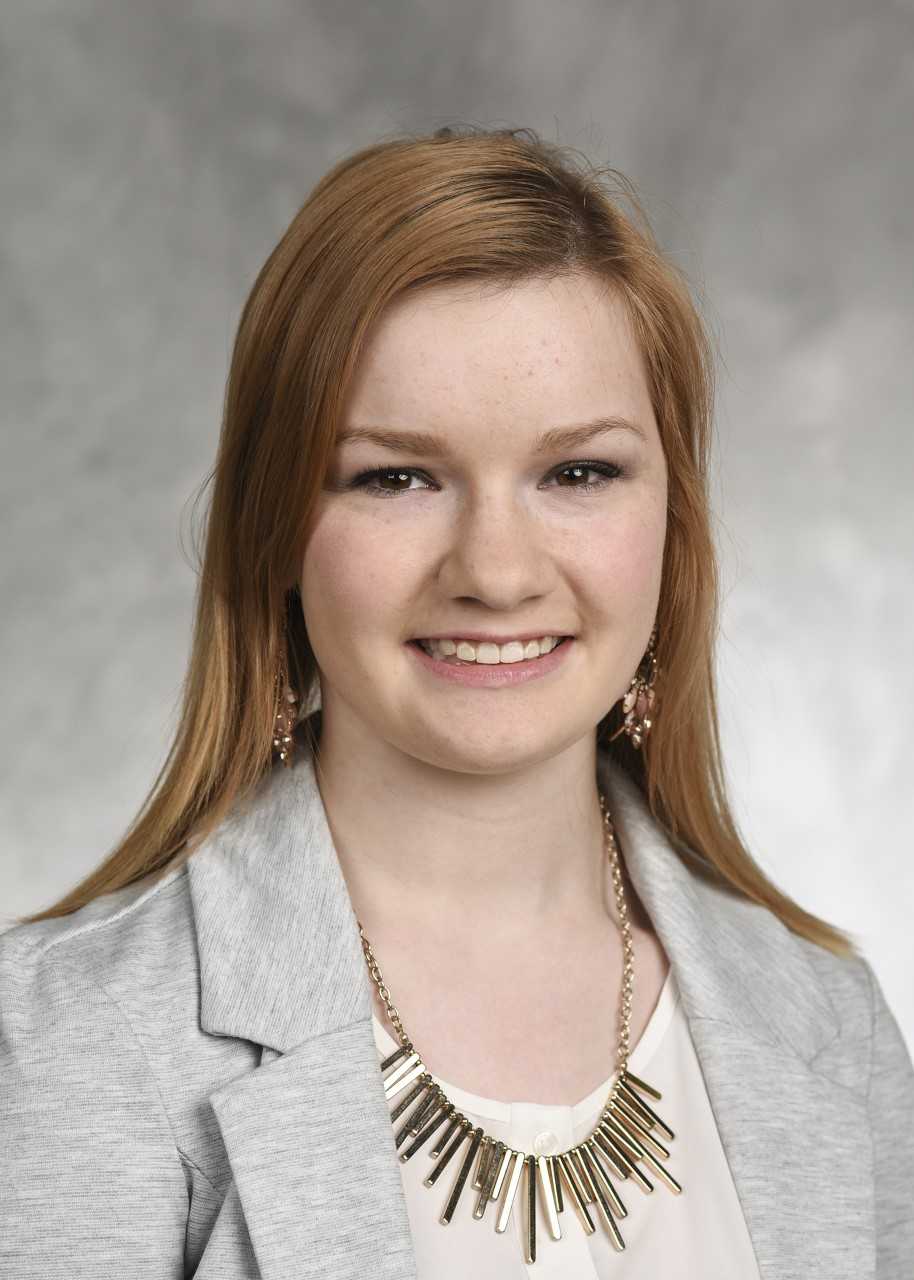 Cassie Van Hoof, WiSys 2019 Innovator of the Year
Van Hoof has been an active member in building a culture of innovation on campus and across the UW System as a student and entrepreneur. She will receive the award at WSTS, a two-day UW System-focused research and innovation symposium, held this year at UW-Stout in July.
"Cassie serves as an excellent example of how to align her intellectual curiosity, entrepreneurial spirit, and passion for innovation," said UW-Parkside Chancellor Debbie Ford. "I am proud of how Cassie partnered with UW-Parkside faculty to win the inaugural Big Idea Competition at UW-Parkside and advance her idea with WiSys resources. Congratulations to Cassie on being the Innovator of the Year."
Working with WiSys, Van Hoof created a product called Purrfect Pal to combat aggression and anxiety in cats. Purrfect Pal is currently available as a spray to help ease a cat's tension. Other forms of Purrfect Pal are being developed.
Her research began when she was introduced to UW-Parkside's Big Idea Competition in 2018 and began to brainstorm a possible submission. In developing her product, Van Hoof, who is a biological sciences major and a pre-veterinary student, combined her passions for science and animal health.
After her idea won Parkside's Big Idea Competition, Van Hoof continued to develop Purrfect Pal into a business called Efoxen. In April, Van Hoof's company launched another product called Ruff Day, a calming spray for dogs.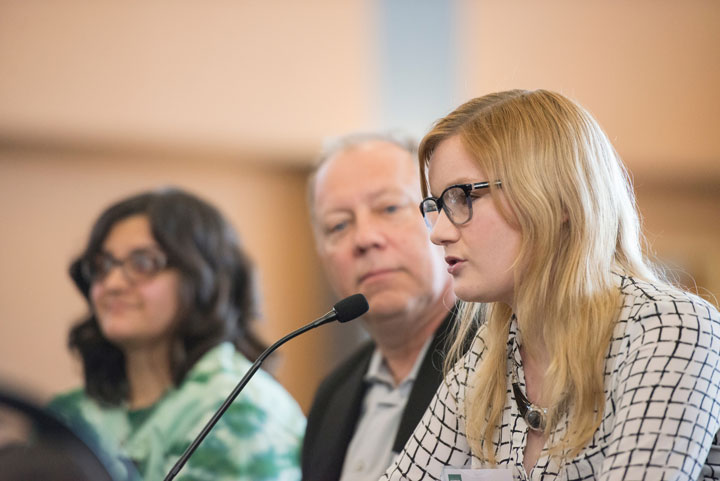 Photo cutline (Van Hoof Regents.jpg): Cassie Van Hoof addresses the UW System Board of Regents at UW-Parkside in October 2018. Chemistry Professor Dr. Daryl Sauer is seated to Van Hoof's right.
"I am honored to not only be the first UW-Parkside student to be awarded Innovator of the Year but also the first female," Van Hoof said. "Over two years ago I had an inkling of an idea for a solution to help my own anxious cat and I have watched that idea grow into what is now my company. I will be forever grateful to UW-Parkside, particularly Dr. Daryl Sauer, as well as the Small Business Development Center on campus, WiSys, and the Ideadvance team for helping me over the past two years in launching my dream."
Recently, Efoxen LLC was awarded a $25,000 grant from Ideavance intended to support specific commercialization steps or milestones. This program, funded by UW System, Wisconsin Economic Development Corporation and administered by the Institute for Business & Entrepreneurship's Center for Technology Commercialization, aims to empower entrepreneurs to focus on key go-to-market activities.
The Carl E. Gulbrandsen Innovator of the Year Award is presented to a UW System faculty, staff member or student making exemplary contributions as a WiSys Innovator. The award, given in conjunction with WSTS, was created to honor the former managing director of the Wisconsin Alumni Research Foundation who supported WiSys throughout his 16-year tenure.
WiSys is a nonprofit organization that works with faculty, staff, students and alumni of the UW System to facilitate cutting-edge research programs, develop and commercialize discoveries, and foster a spirit of innovative and entrepreneurial thinking across the state.
####
Media Contacts:
John Mielke
University of Wisconsin-Parkside
mielkej@uwp.edu
262-595-3226 office
262-902-9355
Craig Sauer
WiSys | Marketing & Communications Associate
608-316-4039
@WiSysCraig