UW-Parkside Library Named Wisconsin Library Association 'Library of the Year'
Published: October 6, 2017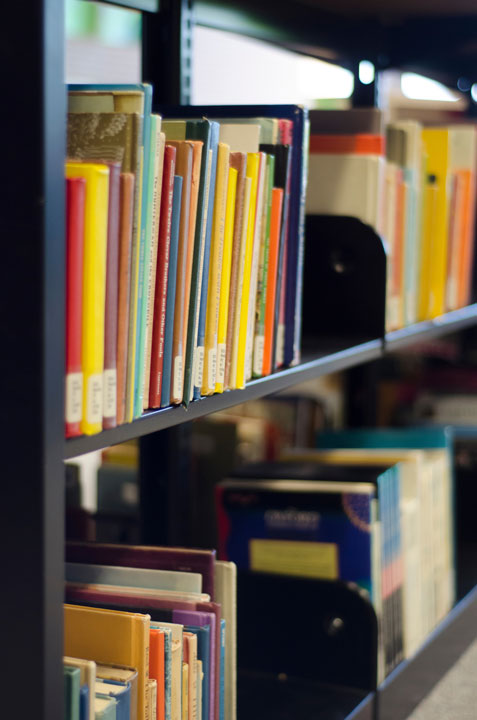 The Wisconsin Library Association (WLA) named the UW-Parkside Library, Library of the Year for 2017 for "distinguished achievement in service."
The WLA cited the successful Big Read program, an event that featured 50 community sponsors and a total of 2,500 people attending 40 events, as one example of why the UW-Parkside Library is so deserving of the award.
"The Big Read required cooperation and close communication with more than 20 departments and with administration and a strong understanding of how to serve our students," said Anna Stadick, director of the UW-Parkside Library. "The skills and relationships we formed during the effort remain, and the understanding of how to create new connections and the exposure the event gave us made future collaboration much more efficient and valuable."
The WLA also praised UW-Parkside calling it a "diverse academic library" that demonstrates unparalleled commitment to staff development, responsiveness, and community outreach.
Next year, the UW-Parkside Library celebrates 50 years of serving patrons and the community. "In the past five years we have evolved from an academic library in the competent possession of great resources and facilities to one that is actively identifying and intensely pursuing student, campus, and community needs with creative outreach and pioneering services," Stadick said. "All of us at the UW-Parkside Library are thrilled and grateful to receive this award."
"We have been looking back over recent successes, including the new Guttormsen Family Literacy Lab and many space and service changes that help our students and increase their library usage. It was the right time to acknowledge the good work of current and previous library staff here, the help of many campus partners, and our valuable partnerships with the great public library systems in Racine and Kenosha and within the UW-System."
Stadick is excited about new opportunities that will be offered to students. This fall the lifetime scholarship of UW-Parkside anthropologist Dr. Lillian Trager and a Wisconsin Historical Society display about the life of naturalist John Muir will be featured. February marks a second NEA Big Read grant featuring "Station Eleven" by Emily St. John Mandel. "With these and with several new projects that will help students succeed in their education, we are by no means slowing up," Stadick said.
The Library was aided in winning the award by the letters of recommendation from Speaker of the Wisconsin Assembly Robin Vos, Wisconsin State Senator Bob Wirch (himself a member of the first UW-Parkside graduating class), former Wisconsin Assembly minority leader Peter Barca, UW-Parkside Chancellor Debbie Ford, and many others.
Criteria for the award are:
user oriented services;
support and enhancement of professional development opportunities and job satisfaction for all employees;
structure of library service including development and participation in networks and systems and cooperative planning and programming with other types of libraries or organizations;
collections based on sound selection policies; and
changes or improvements in physical facilities resulting in better services.
###
Media contact:
John Mielke
262-595-3226
mielkej@uwp.edu