Britney Woods attends State of the Union Address
Published: January 10, 2016
Britney Woods, a junior at the University of Wisconsin-Parkside, was invited by Sen. Tammy Baldwin to attend Pres. Barack Obama's 2016 State of the Union address.
"I'm so appreciative that Sen. Baldwin has chose a student from UW-Parkside to participate in a highlight of our nation's democratic process," said UW-Parkside Chancellor Debbie Ford. "Britney understands that she is about was part of a very select group of people – those who have attended a State of the Union address. She will, I'm certain, greatly benefit from the experience and share that with her fellow students and with the young people she works with in the Racine community.  

"I also appreciate the tireless work that Sen. Baldwin has done to gather support for legislation extending the Perkins Loan program which benefits hundreds of UW-Parkside students and thousands throughout the UW System."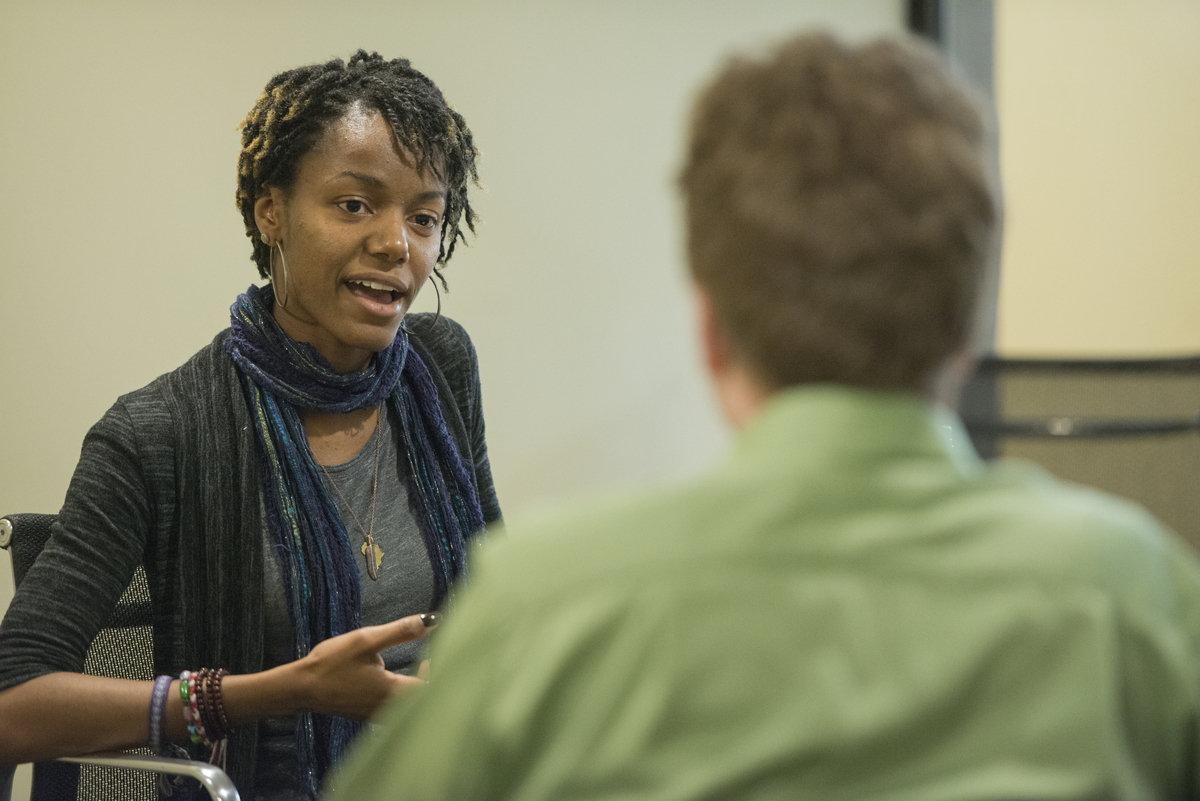 Britney Woods talks with Journal Times reporter Mark Schaaf about the opportunity to attend Pres. Barack Obama's seventh State of the Union address. -- UW-Parkside photo by Alyssa Nepper
Woods first met Sen. Baldwin during a college affordability roundtable discussion in October at UW-Parkside. The roundtable discussion included students from UW-Parkside, Carthage College, Gateway Technical College, and UW-Whitewater. 
Woods is a communication major and is pursuing a minor in ethnic studies. She is vice president of the UW-Parkside Black Student Union and had worked in the university's Office of Multicultural Student Affairs. Woods is now involved with the Racine YMCA Young Leaders Academy working with second- through fifth-grade students.
Media coverage on Woods' reaction to Washington experience
USA Today College (audio)
Wisconsin Public Television