You can find course or program proposal by clicking on the link embedded within the email you received from the tool. The email will be from General Course Update <uwp@notify.courseleaf.com or from General Program Update<uwp@notify.courseleaf.com. 
When you click on the link, you will be asked to log in using your UWP credentials. Once logged in, you should see a page that looks like the one below:
If you do not see any requests in your cue or the proposal does not display below as the example above, you should check to make sure that your correct role is showing on the top of the page. In this example, the role is CNHS Dean.
When reviewing the form, all proposed changes will be visible through red - green mark up on the proposal. If the proposal required an attachment, you can view the attachment by selecting the tab on the top right side of the page,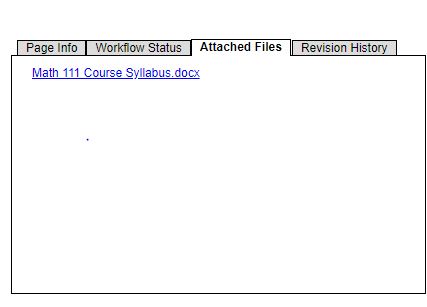 or through the link embedded in the proposal.
After reviewing the proposal, the approver (Deans, committee chairs, Secretary of the Faculty) will have three options: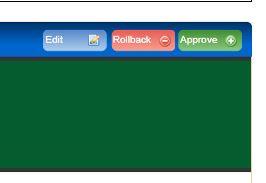 These buttons are located on the middle, right of the page. 
1. Approve the proposal by selecting the green approve button. The proposal will then move to the next step in the workflow.
2. Edit the proposal by selecting the blue Edit button. This button will take you to the course form where you can make the necessary edits. Once you select Save Changes, the proposal will be routed back to the previous person in the workflow. 
3. Roll back the proposal to the department chair. When you select roll back, a form will open for you to indicate the reason for rolling the proposal back to the department chair.  NOTE: If you chose the originator and they are not the department chair, the proposal will be taken out of workflow.