Provost Office - Academic & Student Affairs
Dr. Robert Ducoffe joined UW-Parkside April 4, 2016, as our 10th Provost. He has led UW-Parkside's strategic efforts to improve student success, increase campus enrollment, enhance curriculum relevance, and strengthen campus community. During his tenure, six-year graduation rates have increased by 69 percent over the historic average, enrollment has grown to a seven-year high, seven-in-ten graduates participate in at least two high impact practices like community-based-learning, internships or research with faculty, and participation in university-sponsored faculty and staff development activities has reached virtually every full-time instructor on campus.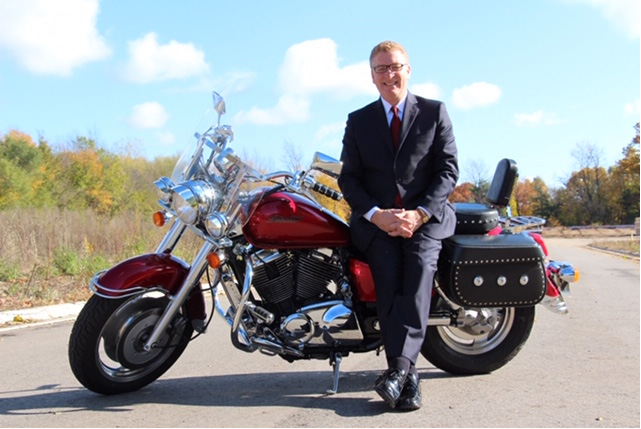 Prior to his arrival at UW-Parkside, Rob served as dean and professor of marketing at the Judd Leighton School of Business and Economics, Indiana University South Bend, from 2005 – 2016. Under Dr. Ducoffe's leadership, the Leighton School reached historic enrollment highs, was ranked eight consecutive years as a "best business school" by The Princeton Review, and 15th in the Midwest and 68th in the nation by Bloomberg BusinessWeek. Graduates of both the undergraduate and the MBA programs repeatedly performed better than students from over 90 percent of business schools in the U.S. on the Educational Testing Services (ETS) standardized business field test.
Previously, Dr. Ducoffe was associate dean and professor of marketing at the Zicklin School of Business, Baruch College, City University of New York where he worked for 15 years. Rob won the President's Award for Distinguished Teaching and he was ranked 12th in research productivity in specialized advertising journals from 1989-96.
His spouse, Dr. Sandy Ducoffe, teaches marketing courses online for two universities. Rob and Sandy have five children.
Julie Lee
University Executive Staff Assistant
Assistant to the Provost
julie.lee@uwp.edu
262-595-2261