Click on the plus sign in the upper right-hand corner and select the "Hand Raise" button.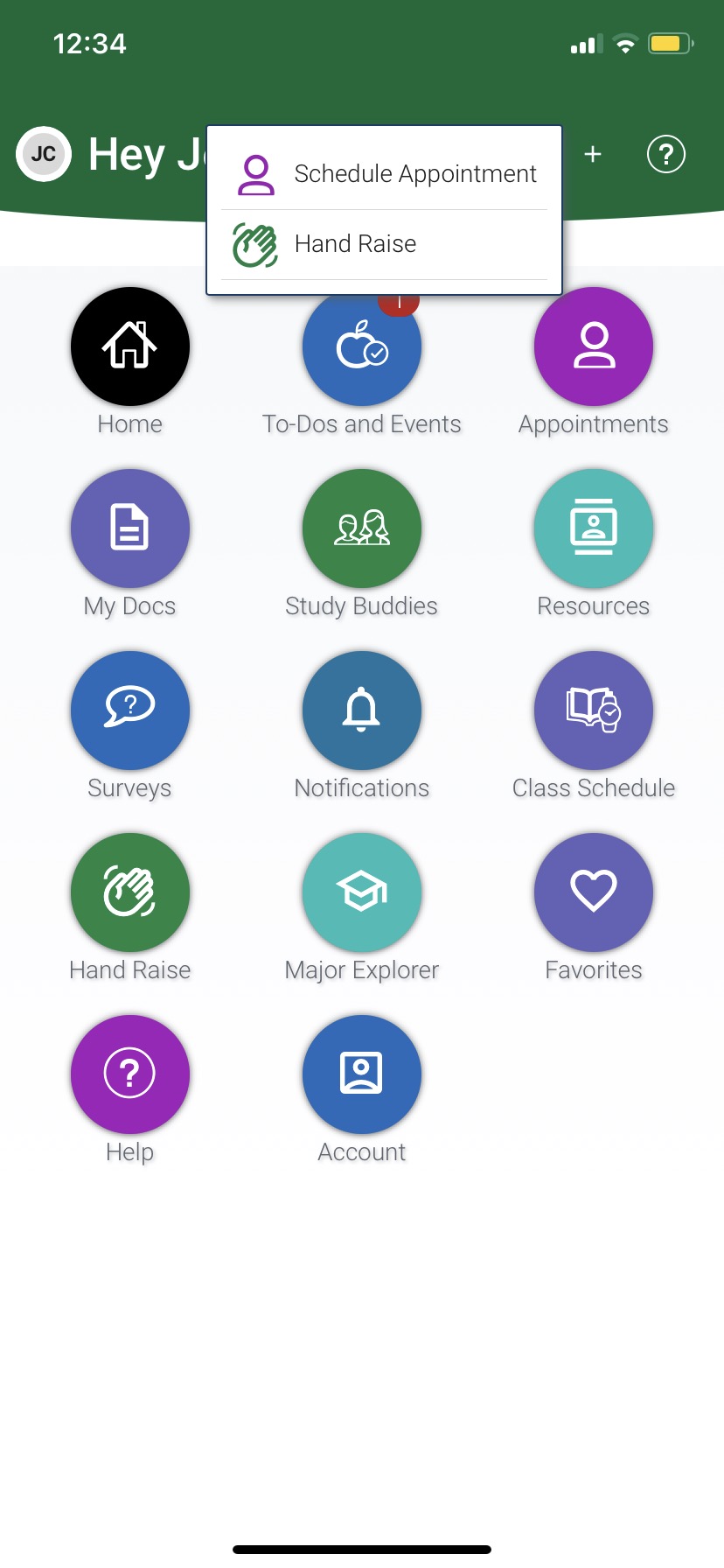 Choose one of the Hand Raise reasons and submit a Hand Raise notification to recieve resources. We will then reach out to you!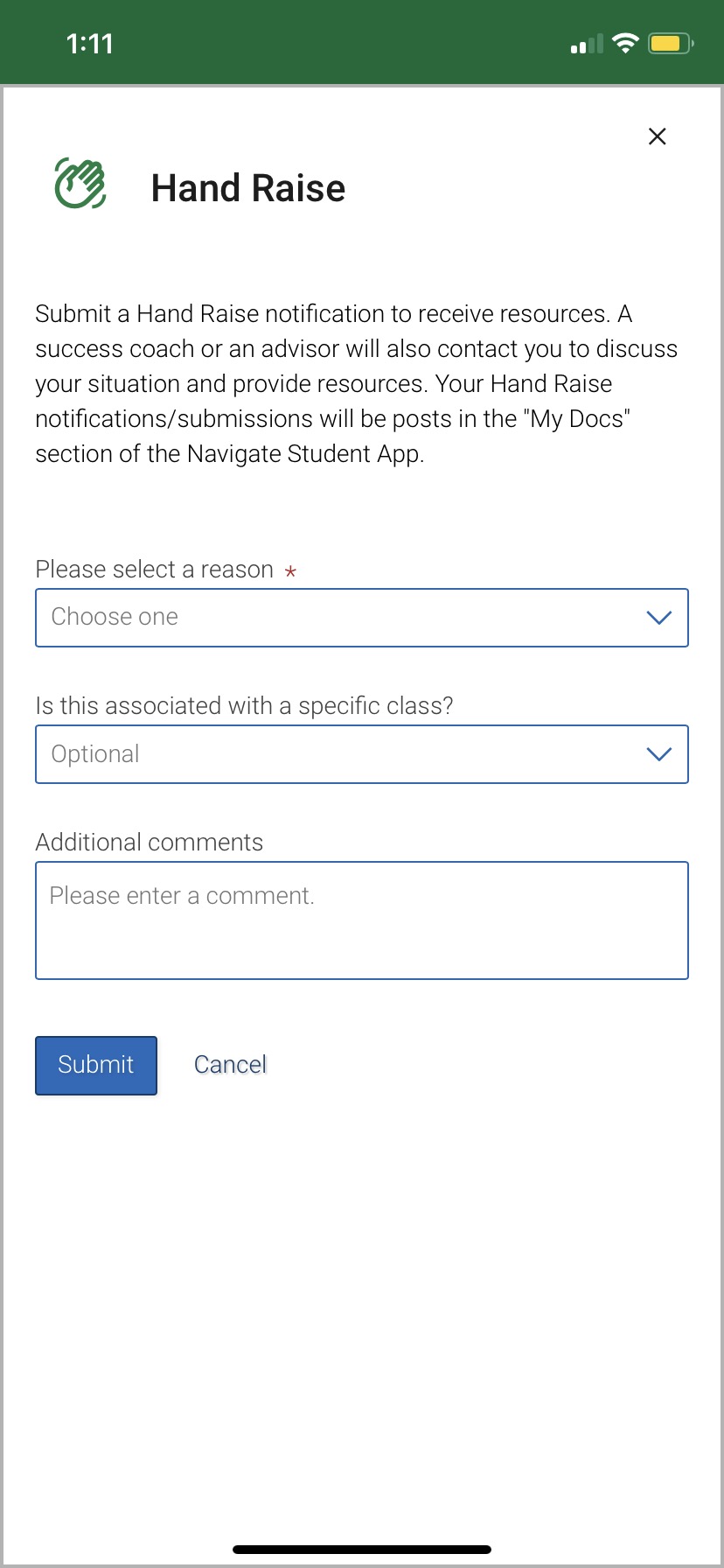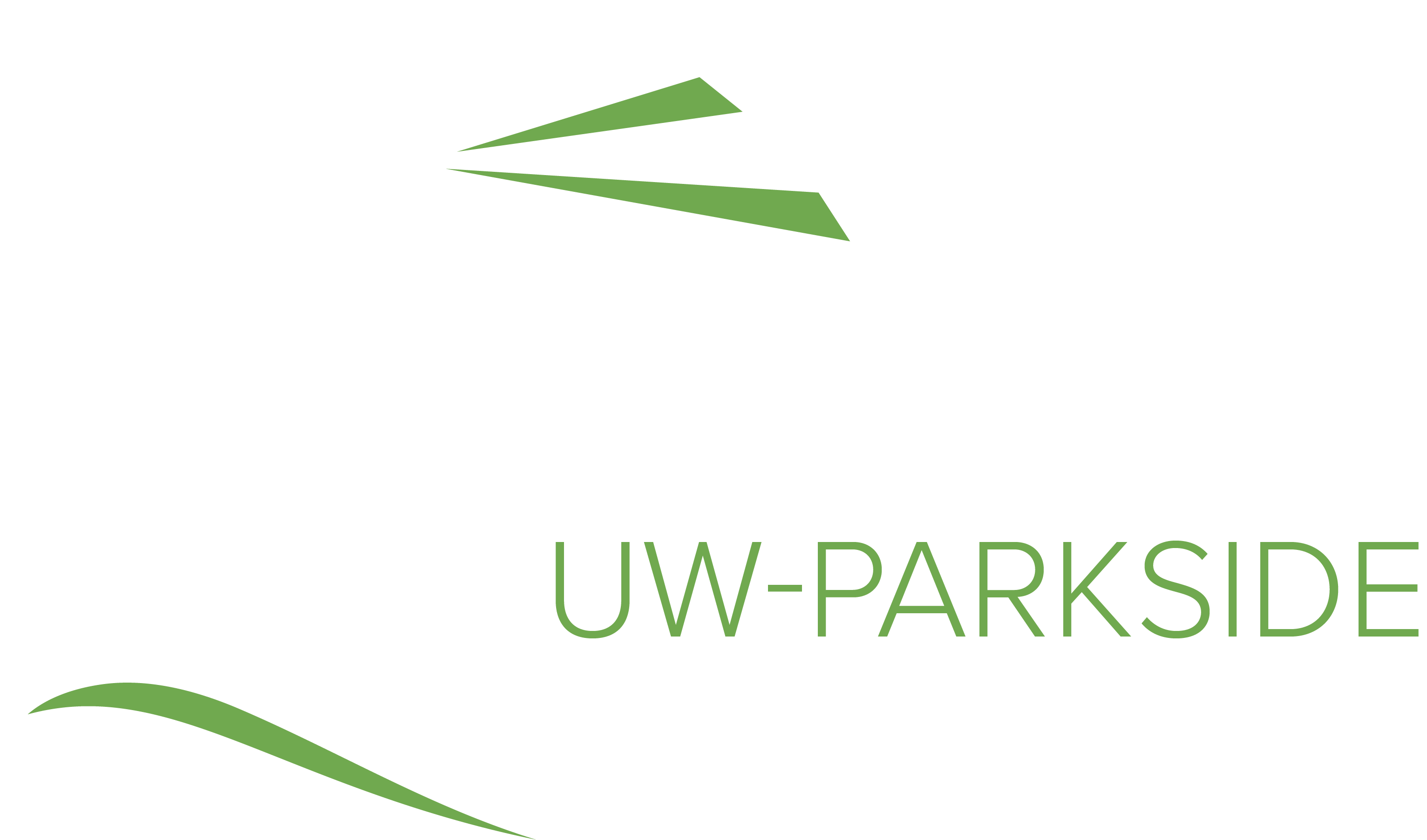 Navigate Parkside is a free app that puts all your academic stuff in one place: advising appointments, class schedule, study buddies, to-do lists, resources, and more.