YOUR SUCCESS COACH IS YOUR GO-TO PERSON! 
During your first year your success coach will help you on topics such as...
BEING A COLLEGE STUDENT
Get insider info on literally anything that comes with being in college
CAMPUS RESOURCES
What they are, how you can benefit from them, and how to use them
DECISION MAKING
Someone to offer advice when you aren't sure what to do next in a situation
STUDY STRATEGIES
Tips for studying and making time for school and everything else you do
SUCCESS COACH ACADEMY WORKSHOPS AND EVENTS
Meet the success coaches!

Your assigned success coach will contact you prior to the start of your first semester. (Keep an eye out for communication from one of these friendly faces!)
Need help?
Raise your hand, with the new Navigate app "Hand Raise Feature". 
Feeling overwhelmed
Need help with basic needs 
Need help in a class 
Need help managing my finances 
Use the app to choose one of the hand raise reasons, and a member of your success team will reach out to you. 
FREQUENTLY ASKED QUESTIONS ABOUT SUCCESS COACHING
Do I have a success coach? If so, who?
You have a success coach if you are in your first year at Parkside. That means if you are just starting out in college, or if you transferred to Parkside from another college, you have a success coach for your entire first year here.
You can find your assigned success coach by logging into the Navigate app. Check out the box titled "Your Success Team." Your success coach is listed there.
Is my success coach also my advisor?
Easy answer: nope! Your success coach is your go-to person to help you navigate your transition into Parkside.
Success coaches are experts at partnering with you to build a solid foundation that supports your ability to be a successful Ranger—in ways that work best for you.
Academic and career advisors help you to focus on taking the right courses and gaining the best experiences to earn your degree and transition to life after Parkside.
What can my success coach do for me?
Think of it this way: your success coach is your go-to person for your first year at Parkside. They provide individualized, one-on-one support with:
school resources
decision making
healthy social skills
school-life balance
study strategies and organizational skills
transitioning from high school to college
developing life skills
...and so much more!
Having trouble scheduling an appointment?
If you are having trouble making an appointment with your Success Coach, go to the UW-Parkside homepage and search for "schedule an appointment on Navigate." Here you will have two options to choose from, under Site Search. You can use select the first option-Schedule an appointment | Navigate | UW- Parkside. This option will walk you through the process step by step, with pictures.
The second option, scroll down to visit the Success Coaches videos with their contact informaiton.  This is the preferred option, as it will give you background information on your assigned Success Coach, as well as a scheduling link, under the picture of your assigned Success Coach. 
What is the Success Coach Academy?
The Success Coach Academy are no-cost workshops - interactive sessions, that provide learning opportunities to increase your confidence and success as a UW-Parkside student. You will receive emails from your Success Coach with details regarding the upcoming topic, time, and location for each workshop. 
Do Success Coaches help find classes?
Yes! Your Success Coach is your go-to person. That means they are your main contact for connection. Classes, or every campus resource available - we would love to walk with you to wherever it is you need to go! 
What are the benefits of all the apps?
Technology will be an essential tool to your Success here at UW-Parkside. The  apps will allow you to stay up to date with you course work (Canvas), support in the search for Career/internship opportunities (Handshake), Staying connected to the campus community (RangerMail), schedule appointments with campus resources (Navigate), and manage college expenses (Solar). Still confused on how/when to use an application? Schedule an appointment with your Success Coach for a "click along". 
Where do I find fun, free campus activities?
The UW-Parkside homepage allows you to search for information. You can type in "Midnight Ranger," and see upcoming events and get detailed information. You can see activities advertised in the windows on the bridge of Molinaro Hall, your Navigate app, as well as the monitors throughout the campus, posters and handbills. 
When does school start? How do I find other dates?
The UW-Parkside Academic Calendar includes dates such as the beginning and end of each semester, breaks, final exam weeks, and major holidays. Success Coaches suggest you print and add these dates to your academic planner.  
How can I connect to community and support?
I need help understanding options for a disability.
Student Success Coaches can connect you to resources through the Student Accessibility Services office. Visit their site to understand what services are available. Accommodations are made on a case-by-case basis. Some of the more common ones include extended time on exams and quizzes, distraction-reduced testing environment, preferential seating in the classroom, tape recording of lectures, alternative textbooks, and interpreting/captioning. Don't wait until the last minute! This process can take up to several weeks. 
What is FAFSA? Do I apply if I don't think I will receive anything?
FAFSA is the Free Application for Federal Student Aid. You will need to complete FAFSA® Application | Federal Student Aid before considering federal student aid, such as federal grants, work-study, and loans.   
We recommend that everyone fill out a FAFSA. By filling out the FAFSA, you are not committing to taking any financial aid, you are setting up the opportunity. This gives our students financial options if they need to access aid at any time within that year. 
 
We encourage students to fill out the FAFSA as early as they can. We have various types of aid that are limited and awarded on a first come/first served basis. Submit it as soon as you can to maximize your eligibility. Please refer to UW-Parkside Financial Aid How and When to Apply for application help. 
Where can I find scholarship opportunities?
Information about scholarships can be found on UW-Parkside's website. The contact for scholarships at UW-Parkside is Heather McGee. She can be reached at mcgeeh@uwp.edu. 
What if my professor hasn't assigned a textbook or if it's out of stock?
Don't be alarmed if you see "Course Materials have not been determined. Check back soon for updates." This statement means the professors have not submitted a required book for your course AS OF YET. Check back periodically, to see if/when that changes. Also, it could be a good idea to select "email me" to receive notification for the course. If you want to be certain about your textbook requirements for a specific class, feel free to send your professor an email for a textbook update.

If the textbook is listed as "out of stock", you can still purchase the textbook through the UW-Parkside Bookstore. Note: the time frame when you receive the book will vary, due to the bookstore having to order more textbooks.

An Alternative method to purchase textbooks is through a third-party distributor such as: Amazon, Barnes & Noble, and/or Chegg. To purchase the correct textbook with a third-party distributor, utilize the "ISBN Number". Once you have located the ISBN number for your textbook, copy and paste the number in the search bar of the third-party distributors' website. The website should auto generate your required course textbook.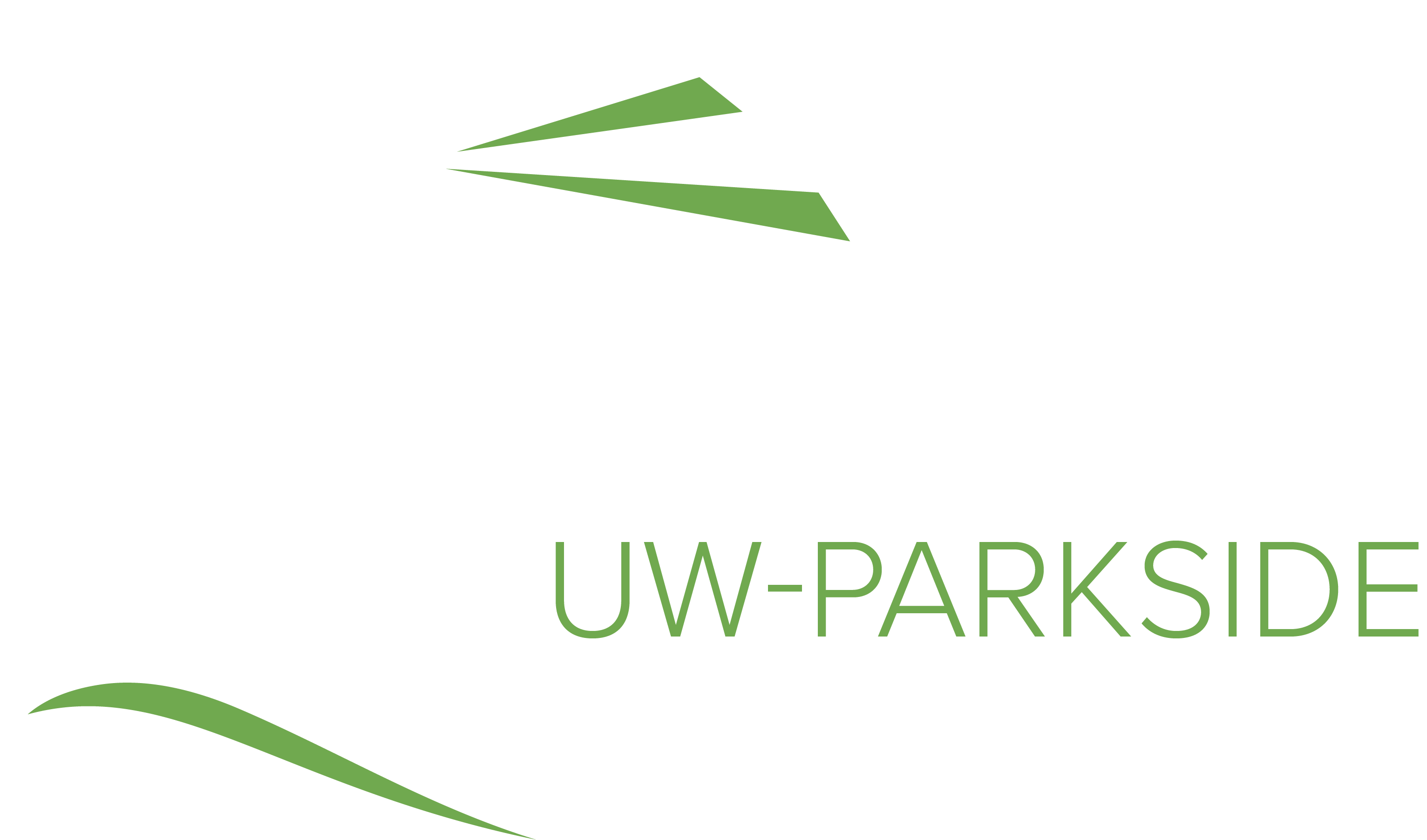 Navigate Parkside is a free app that puts all your academic stuff in one place: appointments, class schedule, study buddies, to-do lists, resources, and more.