Sales Center
Sales remains a strategic priority for the College of Business Economics and Computing. The Sales Center provides a home to support sales education, career development and research. Qualified and experienced faculty with the active participation of the Sales Center Advisory Board, comprised of industry professionals and National Sales Competition Champions, strive to provide a world class sales education for UW-Parkside students.     
The heart of the Sales Center is the Sales Lab. Located in the Innovation Corridor, the Sales Lab was constructed in 2018 with the generous support of our primary founding sponsor Impact LLC as well as gold sponsorships funded by Northwestern Mutual, ZMac Transport, Catalyst Exhibits, Johnson Financial, Uline, InPro, and Gartner Inc.
The lab features a reception area equipped to simulate a cold call scenario which also acts as a holding area with a scala flat panel continuously broadcasting some of the most memorable moments in the 10 years of the national sales competition history of the school. The heart of the sales lab is three role-play rooms all equipped with state-of-the-art video recording, playback, editing, sharing and streaming capabilities as well as desktops with monitors to facilitate training exercises using video conferencing and CRM software. The Sales Lab is used extensively to provide real to life experiential learning and feedback to students in the three undergrad sales classes which comprise the sales certificate as well as an MBA class dedicated to key account management.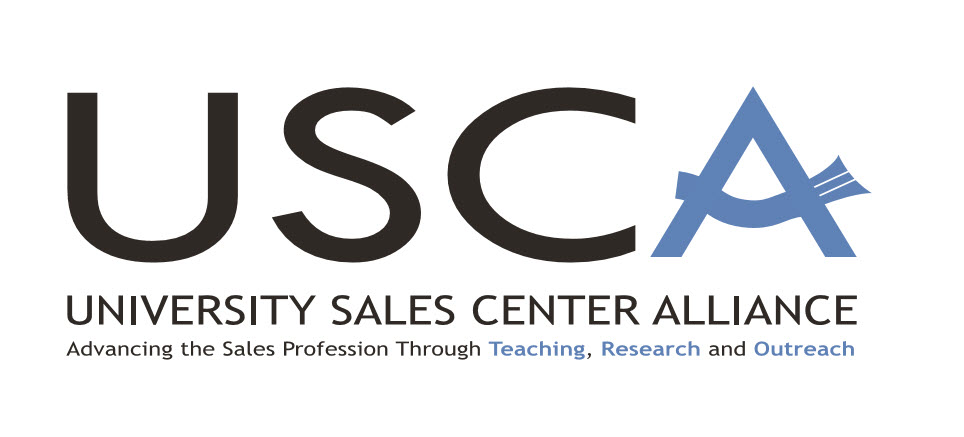 Associate Member of the University Sales Center Alliance
The USCA is a consortium of sales educators who are dedicated to advancing the sales profession through teaching, research, and outreach.
SALES TEAM
Our Sales team competes in six undergraduate and graduate National Sales Competitions annually across the nation to provide career development opportunities for numerous sales students.
QUALITY
UW-Parkside's Sales Certificate Program is one of only three programs in Wisconsin accredited by the Sales Education Foundation, and one of 64 nationwide.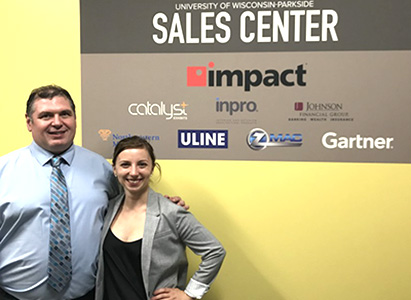 AWARD WINNING
Undergraduate and graduate students in UW-Parkside's sales program compete in numerous college sales competitions nationwide, and have developed a reputation for winning against elite universities.
Sales students have won 53 competition awards since 2009! 
UW-Parkside Sales Awards
National Collegiate Sales Competition-Graduate Division National Champions  |  2017 
National Collegiate Sales Competition-Graduate Division First Runner up   2015  |  2018  |  2019
National Sales Challenge Team Champions  |  2016
National Team Selling Competition-Champions  |  2013
 
Featured in Photo
2017 National Collegiate Sales Competition Champions and 2018 runners up (MBA ) Phil Labar and Ashley Marchetti in the Sales Center
ACCESSIBLE
Conveniently located in the Milwaukee-Chicago corridor, UW-Parkside delivers exceptional talent for sales opportunities in the regional market and nationwide. Our undergraduate sales program is one of only four bachelors-level programs offering a professional sales accreditation within 50 miles of the city of Chicago.
RELEVANT
The sales program offers courses at both the undergraduate and graduate levels, and includes unique coursework in selling financial services and other intangible products. Students gain real world experience through selling situations incorporating real life requests for quotes (RFQs) and the industry buyers who issued them.
PERSONALIZED AND CONNECTED
We have highly motivated and career-focused students that are mentored one-on-one by industry experienced faculty and industry coaches each year. The Sales Center is located in the Innovation Corridor, right along side the applied learning centers in business, computer science, and other disciplines – making it ideal for collaboratation on sales and industry projects.