Sales Center
Sales remains a strategic priority for the College of Business Economics and Computing. The Sales Center provides a home to support sales education, career development and research. Qualified and experienced faculty with the active participation of the Sales Center Advisory Board, comprised of industry professionals and National Sales Competition Champions, strive to provide a world class sales education for UW-Parkside students.     
The heart of the Sales Center is the Sales Lab. Located in the Innovation Corridor, the Sales Lab was constructed in 2018 with the generous support of our primary founding sponsor Impact LLC as well as gold sponsorships funded by Northwestern Mutual, ZMac Transport, Catalyst Exhibits, Johnson Financial, Uline, InPro, and Gartner Inc.
The lab features a reception area equipped to simulate a cold call scenario which also acts as a holding area with a scala flat panel continuously broadcasting some of the most memorable moments in the 10 years of the national sales competition history of the school. The heart of the sales lab is three role-play rooms all equipped with state-of-the-art video recording, playback, editing, sharing and streaming capabilities as well as desktops with monitors to facilitate training exercises using video conferencing and CRM software. The Sales Lab is used extensively to provide real to life experiential learning and feedback to students in the three undergrad sales classes which comprise the sales certificate as well as an MBA class dedicated to key account management. 
Built in Chi recently feature a recent UW-Parkside graduate, Sarah Abusoud, Business Development Representative, for Upwork.  Sarah was a marketing major at Parkside and a member of the 2020 sales team.
SALES COMPETITION RESULTS  |  2021
CHANDLER SPIEWAK IS THE NATIONAL SHORE SALES CHAMPION!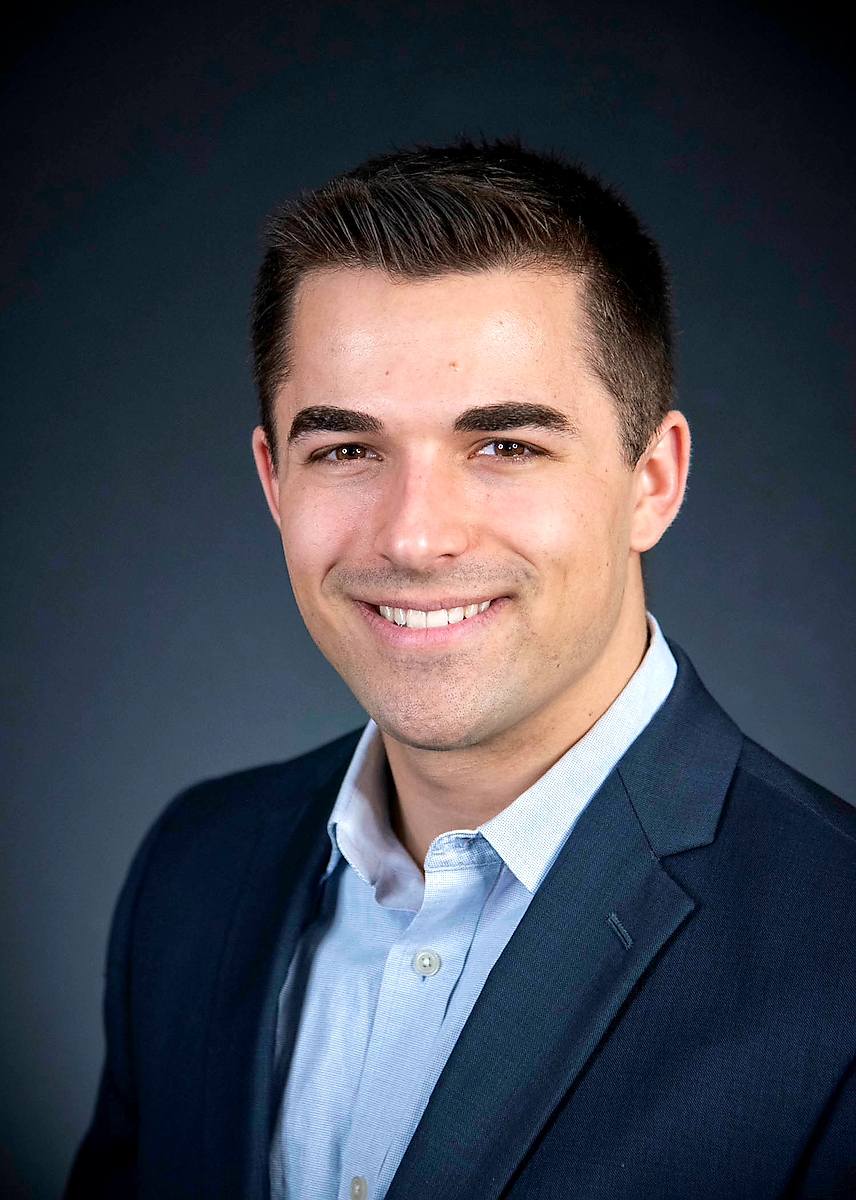 The 2021 National Shore Sales Competition champion is Chandler Spiewak a Senior in business. Chandler bested 87 other students from around the world many from brand-name institutions like Kansas, Penn State, Temple, Florida State, University of Central Florida, and the University of Texas at Dallas.
The final event of five students was a role-play with Chris Perdue the son of Jim Perdue of Perdue Farms who was the major sponsor. Jim was the primary judge. Chandler was voted by industry judges the best student at the competition and received a prize of $1500. This is one of the top achievements in the long line of many for our small but powerful sales program.
Sarah Abusoud was an important part of the team as an assistant coach and also competed in the speed sell where both she and Chandler we're in the top 10 final amongst the 88 students.
Nathan Dohner a first semester Junior with many competitions left in his future acquitted himself very well in his very first competition.
Please join us in congratulating Chandler and our wonderful team on one of the best accomplishments ever in the now long history of our sales program!
SALES COMPETITION RESULTS  |  2020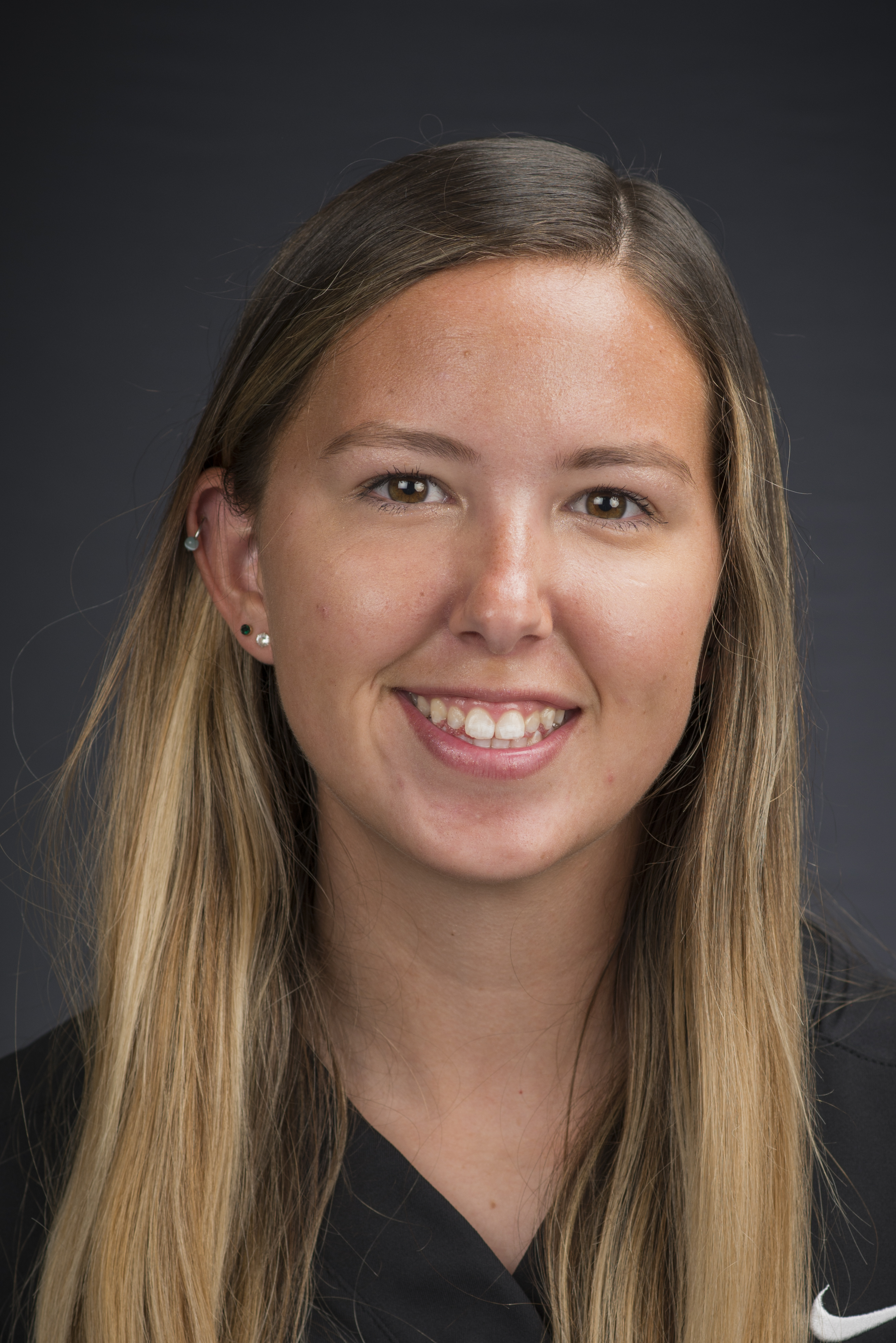 CASSIDY PRUCHA WINS SET SAIL PORTION AT INTERNATIONAL COLLEGIATE SALES COMPETITION
Cassidy Prucha, a senior on the Parkside softball team, made major news for UW-Parkside by winning the Set Sail portion of The International Collegiate Sales Competition, also known as The Collegiate World Cup of Sales.  
Prucha competed against 140 other competitors and took first place. The competition included 10-minute interviews on Zoom with prospective employers and two weeks straight of Kahoot Challenges, which are trivia questions relating to the companies involved that featured 15-20 questions each day. There were 24 available companies to interview with and Prucha interviewed with 23. By taking first place in total points, Cassidy won a trip to Florida with airfare, Disney Park passes and resort fees included for a 4-day, 3-night stay.  
"Cassidy's effort had monumental impact," Dr. Peter Knight said. "The World Cup of Sales has truly become one of the premier collegiate sales competitions and a first-place finish garners a lot of national employer recognition for her, our program and UW-Parkside. Our first COVID era award and first award at this competition after some agonizingly narrow misses for her wonderful coach Jim McPhaul was a big one! So proud of Cassidy's tireless dedication towards her very ambitious goal and seeing Jim's selfless commitment to the program finally pay off in a big way." 
FIRST VIRTUAL SALES COMPETITION
Our first virtual national sales competition of the season was the National Team Selling Competition at the Indiana University - Kelley School of Business and it was a tremendous experience!

Our outstanding team of Sarah A., Julie Asher and Sarah Coughlin represented the UW-Parkside College of Business, Economics, and Computing exceptionally well. Based on judges wonderful feedback it seemed UWP was firmly in contention after the first round but a few strategy choices led to running out of time by probably about a minute in the final round. Most importantly by far, the learning and expert feedback in a safe environment was absolutely invaluable!

Many thanks to the Kelley School faculty, staff and admin, particularly Sonya Love Dunigan and Charlie Ragland as well as the dedicated sponsors 3M and Altria for a great experience.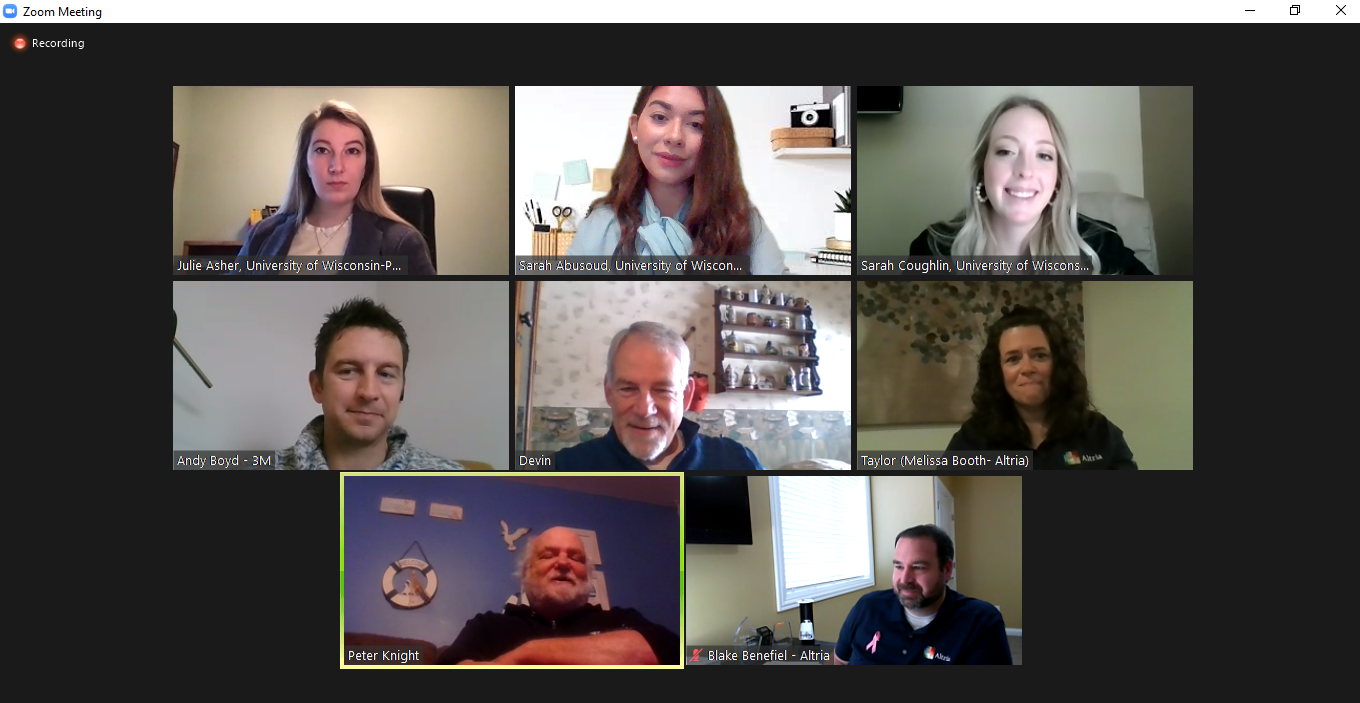 SALES TEAM
Our Sales team competes in six undergraduate and graduate National Sales Competitions annually across the nation to provide career development opportunities for numerous sales students.
QUALITY
UW-Parkside's Sales Certificate Program is one of only three programs in Wisconsin accredited by the Sales Education Foundation, and one of 64 nationwide.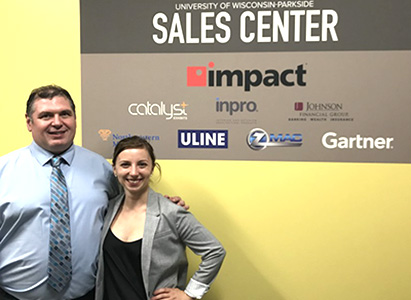 AWARD WINNING
Undergraduate and graduate students in UW-Parkside's sales program compete in numerous college sales competitions nationwide, and have developed a reputation for winning against elite universities.
Sales students have won 53 competition awards since 2009! 
UW-Parkside Sales Awards
National Collegiate Sales Competition-Graduate Division National Champions  |  2017 
National Collegiate Sales Competition-Graduate Division First Runner up   2015  |  2018  |  2019
National Sales Challenge Team Champions  |  2016
National Team Selling Competition-Champions  |  2013
 
Featured in Photo
2017 National Collegiate Sales Competition Champions and 2018 runners up (MBA ) Phil Labar and Ashley Marchetti in the Sales Center
ACCESSIBLE
Conveniently located in the Milwaukee-Chicago corridor, UW-Parkside delivers exceptional talent for sales opportunities in the regional market and nationwide. Our undergraduate sales program is one of only four bachelors-level programs offering a professional sales accreditation within 50 miles of the city of Chicago.
RELEVANT
The sales program offers courses at both the undergraduate and graduate levels, and includes unique coursework in selling financial services and other intangible products. Students gain real world experience through selling situations incorporating real life requests for quotes (RFQs) and the industry buyers who issued them.
PERSONALIZED AND CONNECTED
We have highly motivated and career-focused students that are mentored one-on-one by industry experienced faculty and industry coaches each year. The Sales Center is located in the Innovation Corridor, right along side the applied learning centers in business, computer science, and other disciplines – making it ideal for collaboration on sales and industry projects.