2020 Scholarship Recipients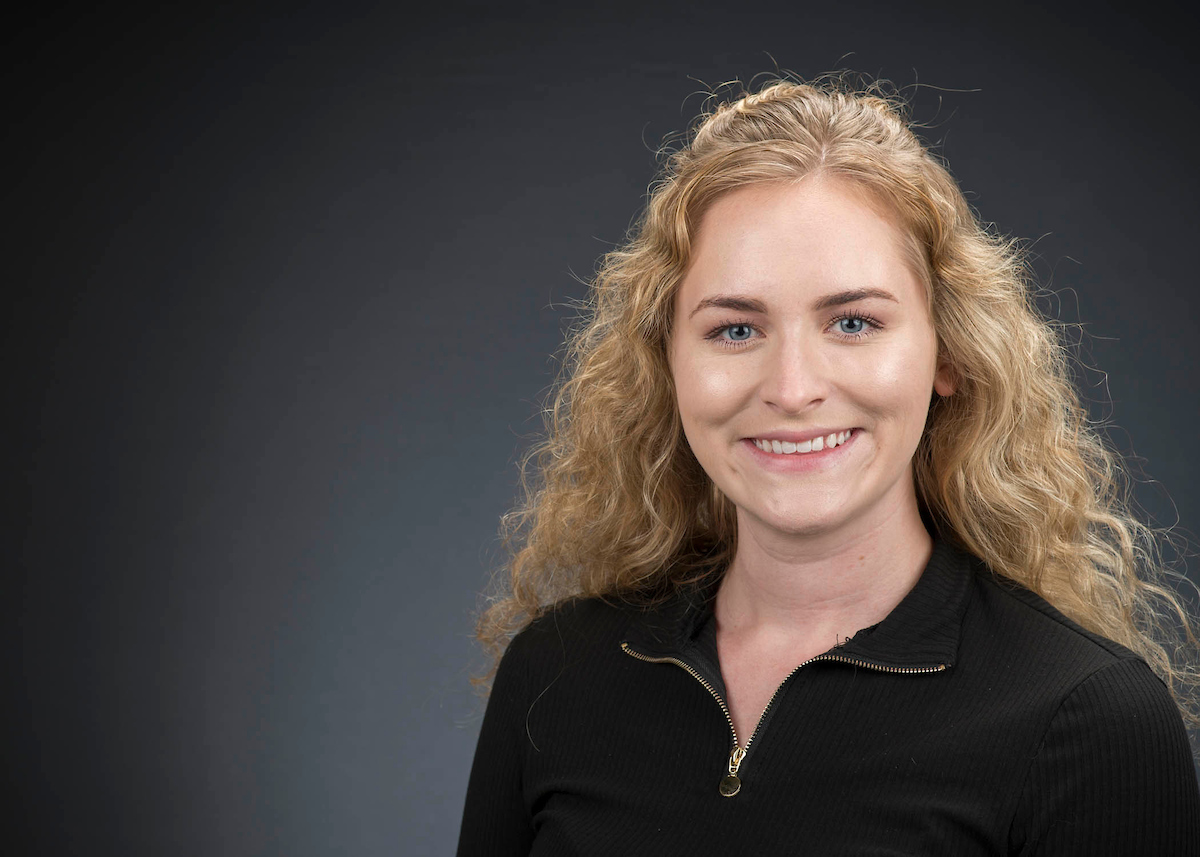 Sarah Allen
Having a college degree has been extremely important to me all my life. My father never had the opportunity to go to college and my mother attended college in the evenings after she had my sister and I. My parents are my role models and encouraged me to attend college early in life to obtain better opportunities than what they had. 
Although I transferred to Parkside for my senior year, I have had many opportunities to get involved on campus during my limited time here, such as with Parkside Journal of Science (PJS). The PJS is an undergraduate research journal that aims to inform students on research conducted by students/faculty on campus as well as other hot topics in science. This organization allowed me to research in depth and write on many scientific advances such as the first photo taken of a black hole; improving both my research and writing skills and allowing me to meet other students interested in similar career fields as my own.
After I graduate in December, I plan to take a year off to gain work experience in a health-related field, perhaps at Abbott or AbbVie. This may lead to a career in research or I may continue my education and obtain a master's degree to work as a Physician Assistant or work in health care administration.
My favorite memory at Parkside was being fully welcomed and encouraged as a transfer student. When I went to new student orientation, I was very nervous about what to expect transferring in as a senior. However, one of the orientation leaders ended up becoming one of my best friends at Parkside as we found we had many classes together. I will always be grateful to have had such a great orientation and beginning of classes while I was a new student.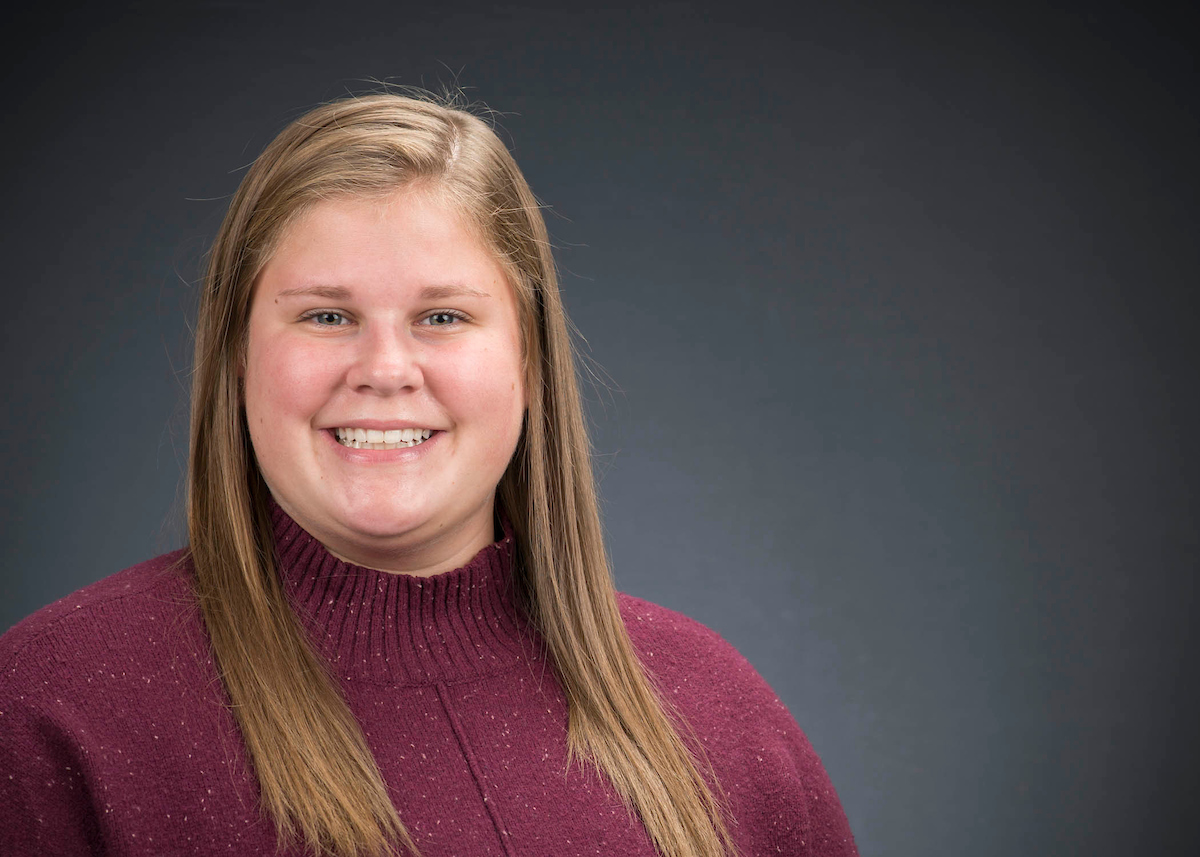 Olivia Greener
For as long as I can remember, I've known what I wanted to do with my life. At a young age, I had a passion for sports, specifically attending sporting events. I want to dedicate my life to giving young spectators the same joy I felt while attending games. Throughout college thus far, I have taken a rigorous curriculum to enhance my knowledge in the sports industry to apply once I graduate. Parkside's Sports Management department has not only given me the opportunity to learn new information through lectures, but they helped me apply what I have learned in the classroom through internships. This past summer, I had the opportunity to work with the Milwaukee Milkmen, an independent minor league team in Franklin, Wisconsin. After graduation, I hope to apply the knowledge I learned throughout my internship and lectures to a full-time position working with a minor league or professional baseball organization.
During my time at Parkside, I had the opportunity to be a Resident Advisor in the residence halls on campus. This role gave me direct access to help facilitate and build a strong community at Parkside. Over the past four years, Parkside has put together countless incredible events that I attended. Some of the most notable events that I attended include the Sports Management Conference and multiple Parkside Make A Difference Days. While attending these events and others, I have memories that will last a lifetime. One of my favorite memories at Parkside would be the Men's soccer team clinching the GLIAC championship title. That day, the Men's soccer team gave all students pride to be a Ranger. I am grateful for my time at Parkside and would like to thank the College of Natural and Health Sciences and its Advisory Board for this significant honor.
Riley Klein
One of my first memories at Parkside is also one of my favorite memories since it helped boost my confidence for the start of my freshman year. Going into my first year, I was very unsure of myself and didn't know if I had the ability to succeed in school, especially as a first-generation college student. But through Parkside's Student Support Services Summer Bridge program I was able to familiarize myself with campus and make new friends. I remember after the program, starting my first semester at Parkside seemed much more manageable and much less intimidating, knowing all the resources of support I had from the university. I'm thankful for this experience because it showed me the potential I had within myself to succeed.
Since my freshman year, I have achieved academic success that I would have never imagined possible for myself since my performance in high school was mediocre. I have made long-lasting friendships through Student Support Services and the Psychology Club and have come to realize my passion for learning. I now value my education much more than I did in the past. I understand obtaining higher education is much more than receiving a degree or increasing my chances at landing a higher paying job. Obtaining my higher education has enriched my mind and given me new ways to interpret the world. Although I'm not exactly sure what career I'd like to end up pursuing, I know that after graduation I'd like to continue on to graduate school since education is so important to me. I'm eager to see what more I can accomplish here at Parkside, and I look forward to continuing on to graduate school.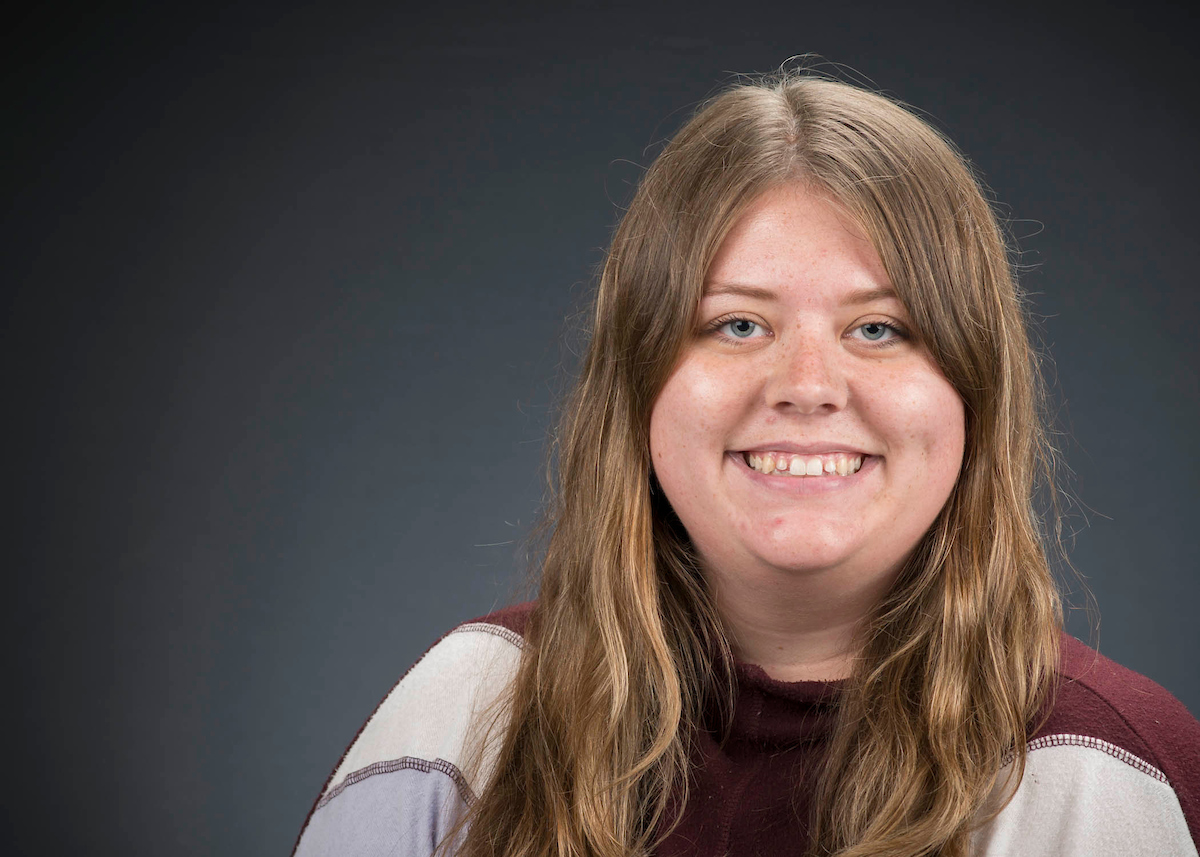 Sarina Kuechle
After graduation from UW-Parkside, I plan to attend graduate school to pursue a degree in Veterinary Medicine. With this degree, I aim to become a small animal veterinarian, using my lifelong passion for animals to be an advocate for their overall health and well-being. My time attending UW-Parkside has meant a lot to me, as it has allowed me to take significant steps toward achieving my overall professional goal in life. I have learned so much in my academic career here that will make me successful in my future endeavors. I am extremely grateful that I have been given the opportunity to pursue a higher education that will allow me to work in a field that I care so much about. While at UW-Parkside, I have participated in multiple clubs. I have been a member of the Pre-Veterinary Club since the fall of my freshman year and took on the role of Treasurer last year. I have also been a member of the Pre-Health club since my freshman year. Also during my undergraduate stuies at UW-Parkside, I was given the opportunity to shadow both a small animal veterinarian and an equine veterinarian. This experience has ignited my passion for veterinary medicine even more and has allowed me to gain an insight into this profession. Overall, my favorite memory I have of UW-Parkside is when I participated in an animal handling and suture seminar over winter break in 2017.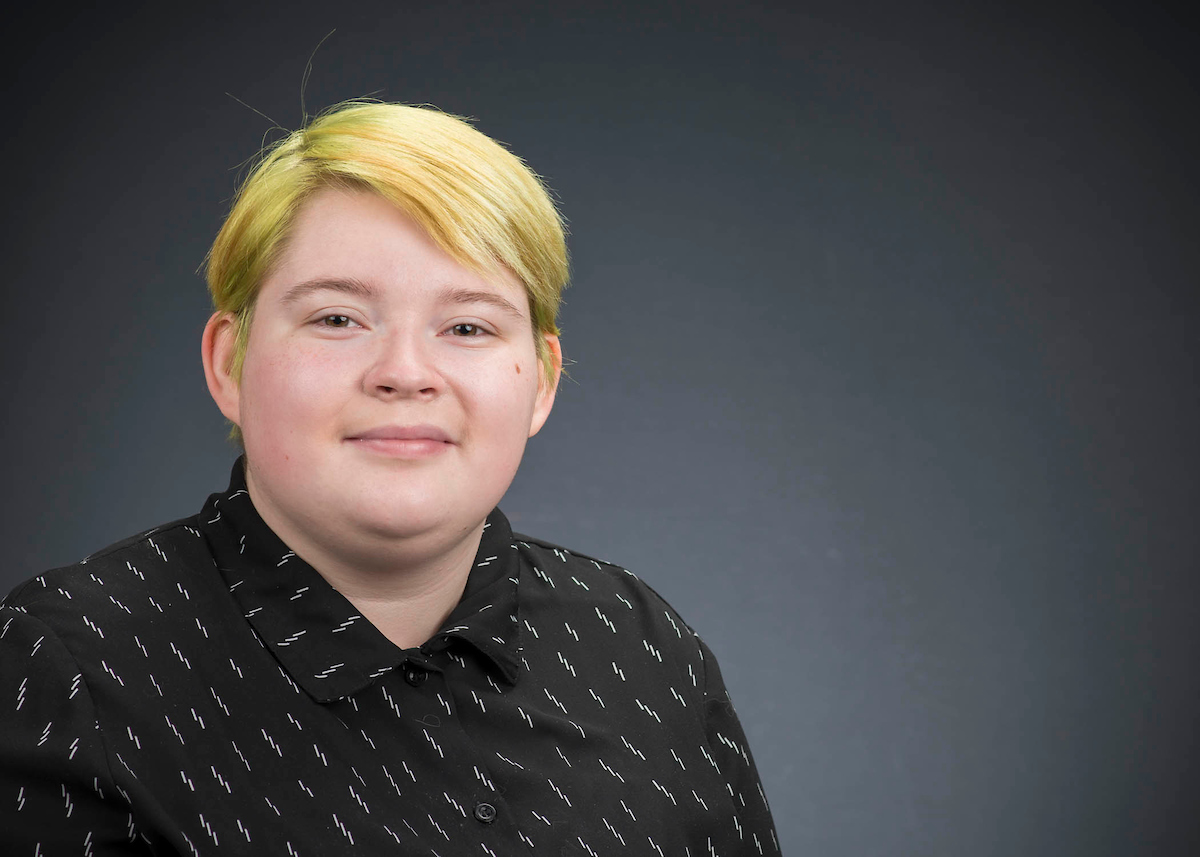 Red Paulin
Once I graduate from Parkside with my bachelor's in Applied Mathematics and Psychology, I intend to seek immediate employment in the field of statistics and data analytics. Later on I intend to come back to university to receive a master's degree in mathematics. To me, education has meant a lot more than just a textbook and studying. What makes or breaks education is truly the teacher and your peers. In previous levels of education, I've had my share of teachers who ended up ruining the class for me due to how the information is presented. At Parkside, I've never had this problem, and my education experience has been consistently positive.
At Parkside, I find all events done here as special, no matter how small. Outside of my busy class and work schedule, I don't find a lot of time to attend major events, but the smaller ones have meant a lot to me. Everything I've done at Parkside, whether its lawn flamingo painting, seeing the therapy dogs during finals week, or meeting with class groups, has always made me feel at home. From staff and peers alike, Parkside has always radiated a sense of community to me.
I've only been at Parkside for just over a year now, but my favorite memory of Parkside so far was when I took Calculus and Analytic Geometry II in my first semester here. I loved the course content and the way that Professor Karr taught it, and so I was always excited to come to class. I would definitely take the class again if I could, since I found it to be a lot of fun. More favorite memories are sure to come!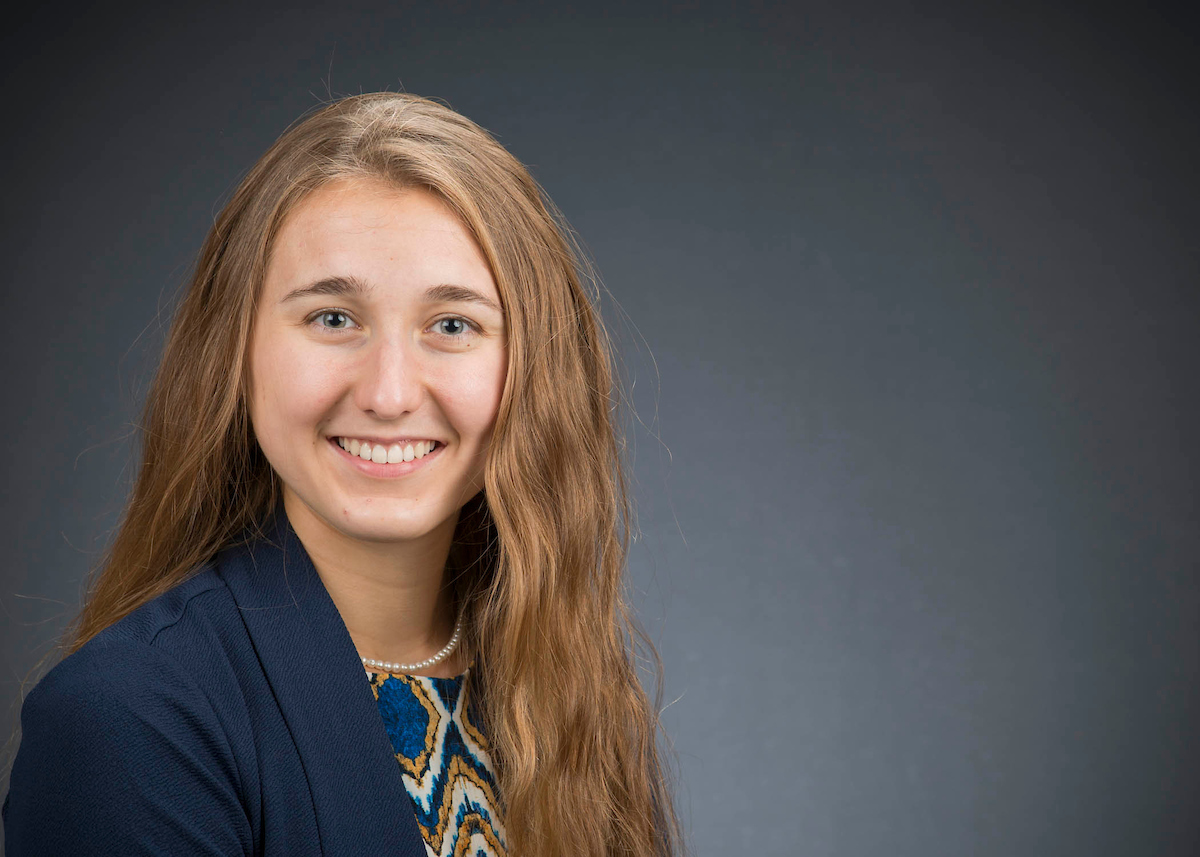 Gwen Richardson
I am pursuing a career in environmental studies in hopes of contributing to solving the critical environmental problems facing our world today. Throughout my education, I have found deep interest in communication, not just between people, but between humans and their environment. I believe that through respect and understanding of the environment, mankind can have a common goal that surpasses cultural barriers. I have found myself to be a liberated thinker that has always been in search of answers that lie deeper than the surface. It is this intellectual yearning that has brought me to the University of Wisconsin-Parkside. I have already had the opportunity to begin research at the University of Wisconsin-Parkside in an invertebrate zoology lab. This has fueled my passion for environmental studies in hopes of preserving our natural resources for future generations to behold. I desire to be one of those leaders that inspire change and forward thinking. It is with the education and experiences I am being provided by the University of Wisconsin-Parkside that I will be able to further the impact I have on the world through preparing myself for graduate school and beyond. Making connections with faculty and students at the University has enhanced my understanding of the world and the way in which each individual plays a crucial part. The University of Wisconsin-Parkside has been a source of encouragement for me to dream bigger and aim higher in hopes of making a difference not only in the community, but in the world.