9th ANNUAL Alumni and COMMUNITY CELEBRATION
OCTOBER 12, 2023
5 PM-8 PM  |  Student Center Ballroom

 
KEYNOTE SPEAKER   |  LINDA HAM '82
Constellation Program Transition Manager at NASA
During her NASA career, Linda Hautzinger-Ham has been a trailblazer. She pioneered a path for women engineers through her roles as the first female Propulsion Officer in NASA's Mission Control Center, the first female Systems Division Section Head, the first and only female Manager of Space Shuttle Program Integration, and Manager of the Space Shuttle Program Launch Integration and, perhaps her proudest achievement, first female Flight Director – the Leader of Mission Control.
Linda has served as the Flight Director on fourteen Space Shuttle missions during the launch, orbit, and re-entry mission phases. Thereafter, she managed Space Shuttle Program integration for the multibillion-dollar national program, which employed 19,000 contractor and civil service employees.
Linda earned three NASA medals for exceptional service, numerous awards, and two NASA fellowships. She served as a member of the federal government's Senior Executive Service (SES) for over 20 years of her career.
Notably, Linda received a special appointment to the Department of Energy's (DOE) National Renewable Energy Laboratory (NREL) and served to expand the utilization of clean energy across the nation. Linda founded the Technology Collaboration Center and serves on the Board of Directors. She chaired the Federal Laboratories Group within the Innovative Research Interchange and was an active member of the Federal Laboratory Consortium.
Currently, Linda leads NASA Johnson Space Center's (JSC) Technology Infusion and JSC's efforts to collaborate with industry in developing America's Human Lander System, which will return humans to the Moon's surface. She has built coalitions with commercial partners, universities, and U.S. government agencies; pioneering innovative techniques to collaborate with strategic partners worldwide.
Linda holds an M.S. in Astronautical Engineering from the Naval Postgraduate School, an MBA from Rice University receiving the Jones Scholar Award, a B.S. in Applied Science, and a B.S. in Mathematics from the University of Wisconsin, Parkside. She received Parkside's Distinguished Alumni Achievement Award in 2020 and three awards upon graduation.
Linda has two sons. She is a pilot, skydiver, SCUBA diver, avid runner, and awarded bodybuilder and enjoys hiking, rock climbing, and fitness.
RUSCH'S TEN-YEAR ANNIVERSARY!
It has been ten years since the inception of Rural and Urban Scholars in Community Health RUSCH! 
If you would like to consider donating, 100% of your donation will support student scholarships!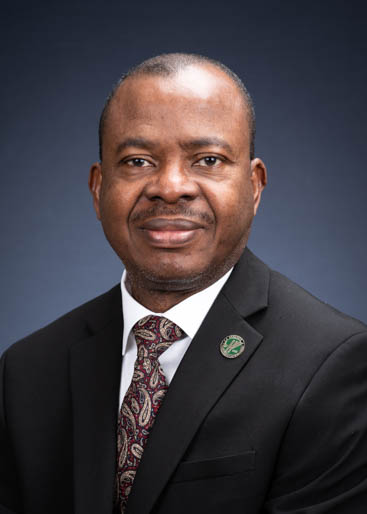 MESSAGE FROM THE DEAN
Dr. Emmanuel Otu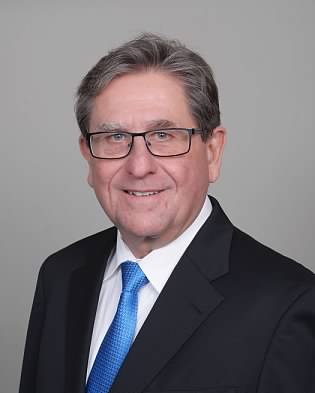 WELCOME
James L. Stephens, PE
Advisory Board President
A special thanks to our hosts, the CNHS Advisory Board, who is delighted to create an event where all engage in conversations about experiences at Parkside, and after. The memories and experiences shared are always a reason to celebrate.