7th ANNUAL Alumni and COMMUNITY CELEBRATION
SATURDAY, OCTOBER 16, 2021
2 PM - 5 PM
VIRTUAL LIVE STREAMING

EVENT FORMAT
Join us for a safe and flexible live stream event!  Dr. John R. Raymond, President and CEO of the Medical College of Wisconsin, will share his experiences navigating the COVID-19 pandemic in healthcare.  Community member speakers will also present on public health and predictive analytics in healthcare. This event is free. If you would like to consider donating, 100% of your donation will support student scholarships!  
PLENARY SPEAKER  |  COVID-19 PANDEMIC
Dr. John R. Raymond
President and CEO of the Medical College of Wisconsin (MCW)
JOHN RAYMOND'S BIOGRAPHY
John R. Raymond, Sr., MD, the Medical College of Wisconsin's (MCW) President and CEO, assumed the position as MCW's sixth President on July 1, 2010. He was previously Vice President for Academic Affairs and Provost at the Medical University of South Carolina (MUSC).
As MCW's President and CEO, Dr. Raymond leads Wisconsin's only private medical school with an operating budget of more than $1.2 billion. More than one half of Wisconsin physicians is an alumnus of MCW. With approximately 5,800 faculty and staff members, MCW is the seventh largest private employer in Metro Milwaukee.
MCW is ranked in the top third of all medical schools nationwide for National Institutes of Health research funding and garners more than $235 million annually in externally funded grants and nearly $300 million of research expenditures. MCW employs Wisconsin's largest physician practice group with approximately 1,650 doctors. MCW physicians care for approximately 520,000 patients annually with about 4 million visits at its three primary affiliate health systems: Froedtert Health, Children's Wisconsin and the Clement J. Zablocki VA Medical Center. 
Under Dr. Raymond's leadership, MCW is addressing Wisconsin's pending physician shortage through the establishment of regional medical school campuses, and trains the pharmacists of the future with the MCW School of Pharmacy. The Medical College of Wisconsin-Green Bay matriculated its first class of students in July 2015, and MCW-Central Wisconsin followed suit in July 2016. MCW's inaugural pharmacy class matriculated in August 2017.
A practicing nephrologist who plays active roles in clinical care, teaching and faculty mentorship, Dr. Raymond also is a medical researcher studying the basic mechanisms of kidney cell function. He has published more than 140 full-length manuscripts and earned nearly $40 million of grant funding over the course of his career. Dr. Raymond joined the MUSC faculty in 1996 as the Dialysis Clinics Incorporated Professor of Medicine. He served as Associate Chief of Staff for Research at the Ralph H. Johnson VA Medical Center in Charleston, SC, from 1998 to 2002. Dr. Raymond was MUSC's Associate Provost for Research from 2001-2006, and Vice President for Academic Affairs and Provost from 2002-2010. He is a peer-designated Best Doctor®, and an NIH-funded scientist.
He received his undergraduate and medical degrees with honors from the Ohio State University, and performed his internship, residency, chief residency and nephrology fellowship training at Duke University Medical Center. After completing his training, he joined Duke's faculty where he rose through the ranks to attain tenure.
Dr. Raymond is a member of the Board of Directors of the United Way of Greater Milwaukee and Waukesha County and was co-chair of the 2020 United Way Campaign. He also serves on the Board of Versiti Blood Center of Wisconsin's Blood Research Institute. He is the Past President of the Board of the American Heart Association of Metro Milwaukee, and served as Chair of the American Heart Association's 2011 Milwaukee Heart Walk.
Dr. Raymond has served on the editorial boards of the American Journal of Physiology – Renal Physiology, the Journal of Biological Chemistry and Assay Drug Development Technology. He was selected for membership in the Association of American Physicians, the American Clinical and Climatological Association and the American Society for Clinical Investigation. Among Dr. Raymond's many honors are awards for excellence in leadership, research, mentorship, service, diversity, teaching and clinical care.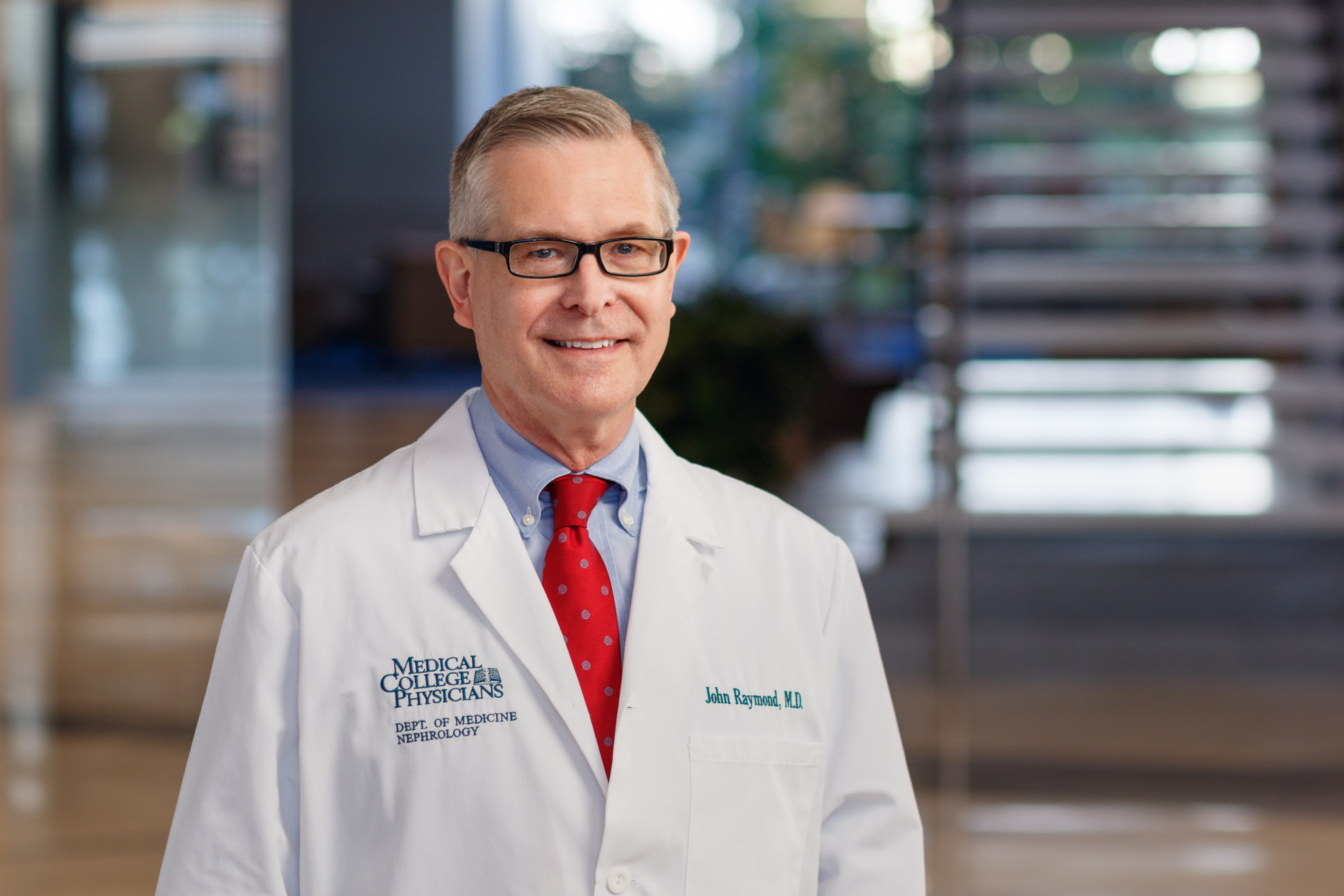 PUBLIC HEALTH IN A PANDEMIC
Dr. Jennifer Freiheit
Director of the Kenosha County Division of Health
Jennifer Freiheit's Biography
Dr. Jennifer Freiheit has worked in state and local public health leadership roles since 2002 serving the southeastern region of Wisconsin, as a public health consultant through her company, Bay View Advanced Management, LLC, and now serves as the Health Officer for Kenosha County. She earned her doctorate in the Department of Administrative Leadership through the University of Wisconsin–Milwaukee. She has a deep commitment to impacting public health practice through her interests in policy, leadership, and administration with an agenda that includes health and racial equity, workforce development, strategic planning, and emergency preparedness and response.
She was the regional grant coordinator of 14 local public health departments with a combined staff of more than 400 and led them to a national recognition in emergency preparedness and response, Project Public Health Ready, one of the first 6 regions in the country to achieve this acknowledgement. She has ledseveral emergencies fromthe H1N1 pandemic to the COVID-19 pandemic.
Dr. Freiheit, a Master Certified Health Education Specialist, is a Future Milwaukee Leadership Development Program graduate through Marquette University, along with graduating from two other public health leadership institutes, including the Illinois Advanced Executive Public Health Leadership Institute.
When she is not chasing her three boys, she enjoys hiking, beach glass hunting, and traveling.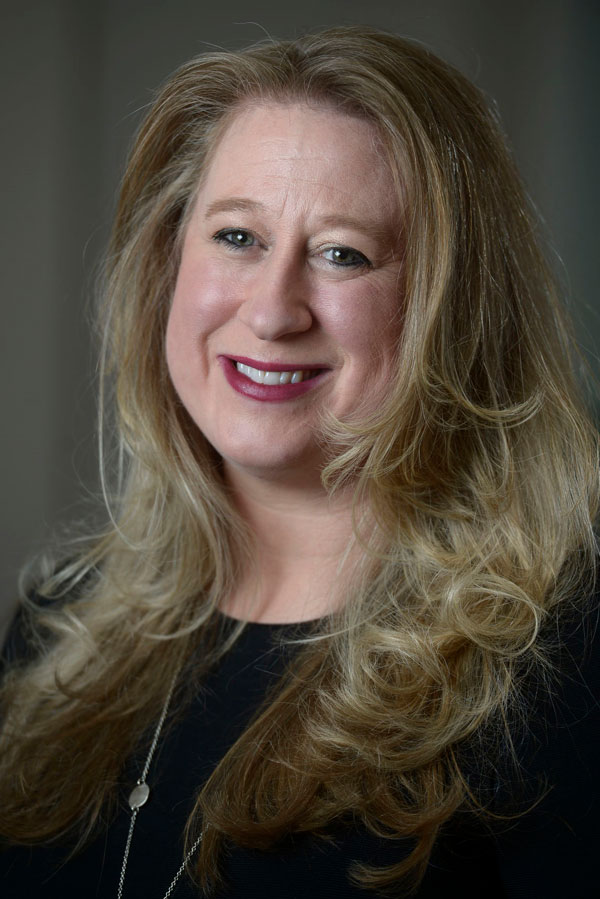 THE MEDICAL SCIENCE OF STAR TREK BECOMES REALITY WITH PREDICTIVE ANALYTICS IN HEALTHCARE
Dr. Russell Roberson
Vice President of Quality, Regulatory, Patient Safety, and Data Governance for Elsevier
Russell Roberson's Biography
Dr. Russell Roberson is the Vice President of Quality, Regulatory, Patient Safety, and Data Governance for Elsevier. Elsevier provides evidence-based content to improve clinical outcomes. Prior to Elsevier, Roberson was the Vice President, Quality & Regulatory for General Electric Healthcare in the areas of Health Information Technology, Magnetic Resonance Imaging, Life Care Solutions, and Healthcare Partners.
Dr. Roberson has served on or chaired numerous industry and university committees and is the past President of the University of Wisconsin College of Health and Natural Sciences Advisory Board. He also is a visiting professor at numerous universities, including the University of Wisconsin where he has taught classes in the areas of Leadership, Quality, Regulatory, and Continuous Improvement.
Dr. Roberson is a licensed Professional Engineer and holds advanced degrees in both Business and Engineering along with numerous professional certifications.
Dr. Roberson is a two-time cancer survivor, having had non-Hodgkin's lymphoma in 1991 and 2006.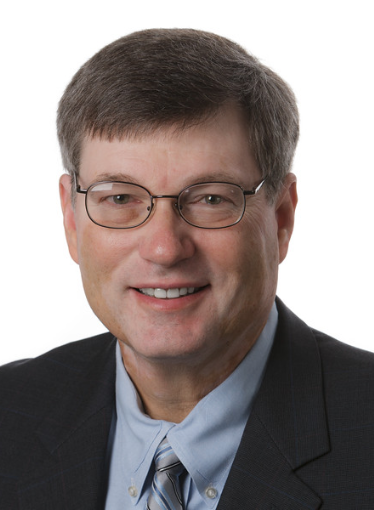 AGENDA
Master of Ceremony
Dr. Bryan Lewis | CNHS Associate Dean
Grand Welcome and Introductions 
Mr. James Stephens  |  CNHS Advisory Board President
Speakers
Dr. Jennifer Freiheit | Director of the Kenosha County Division of Health
Dr. Russell Roberson | Vice President of Quality, Regulatory, Patient Safety, and Data Governance for Elsevier
Plenary Speaker
Dr. John R. Raymond  |  President and CEO of the Medical College of Wisconsin
Scholarship Awards
Mr. James Stephens and Dr. Emmanuel Otu  |  CNHS Dean
STUDENT SCHOLARS
Travis Bonczkowski
Anna Bowman
Rachael Hall
Molly McBride
Hillary Piskun
Leah Poulos
Emilija Stankovic
Hannah Tangen
Tyler Thompson
Jessica Topp
Closing Remarks
Dr. Deborah Ford  |  Chancellor, UW-Parkside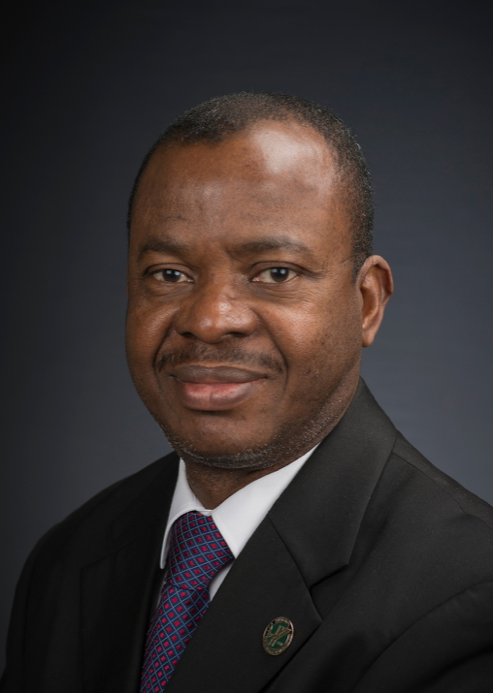 MESSAGE FROM THE DEAN
Dr. Emmanuel Otu
 
We look forward to seeing you on Saturday, October 16!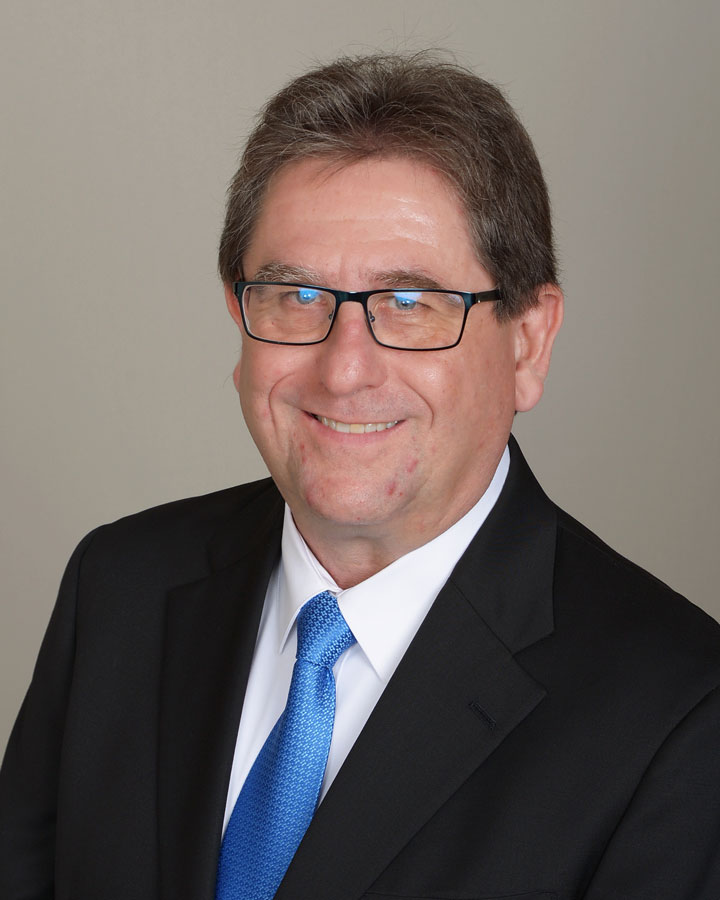 WELCOME
James L. Stephens, PE
Advisory Board President
Welcome to our 2021 CNHS Community Event! 
This is the Seventh Annual Alumni and Community Event.  Once again, with considerable pride, we can get together at this year's event to share the many accomplishments of our university. 
With about 60 majors, minors, concentrations and certificates, the College of Natural and Health Sciences provides our students a strong academic foundation for meeting the highest scientific and technological challenges.  All of Parkside's stakeholders benefit from the school's emphasis on experiential learning in many programs.  Our stakeholders include students, alumni, faculty, staff and the business community here in Southeast Wisconsin. 
Advisory Board President's Message Continued
Please be sure to enjoy all aspects of today's schedule of events. Of course, through virtual participation - we all intend to enjoy today's social and networking opportunities with fellow students, alumni, faculty, staff and friends of the university. We also plan to recognize some of our students with scholarship awards.   
These scholarship awards are made available from donations from our alumni. The need for financial support through our scholarship funds has never been greater. Please consider a gift to our scholarship fund, so that our students can continue to pursue their career ambitions through a degree at the University of Wisconsin – Parkside. 
Please plan to join us for presentations from three speakers on healthcare and the COVID-19 pandemic.
Again, we all should be very proud of our accomplishments at the University of Wisconsin – Parkside. Let us all enjoy a great day together!
A special thanks to our hosts, the CNHS Advisory Board, who is delighted to create an event where all engage in conversations about experiences at Parkside, and after. The memories and experiences shared are always a reason to celebrate.