CNHS ANNUAL Alumni and COMMUNITY CELEBRATION
SATURDAY, OCTOBER 24, 2020
2 PM - 5 PM
VIRTUAL LIVE STREAMING

EVENT FORMAT
Join us for a safe and flexible live stream event!  Janet McCabe, Director of Indiana University's Environmental Resilience Institute and Professor of Practice at IU's Robert H. McKinney School of Law, will share her experiences with the USEPA and expertise on climate change. There will be breakout sessions featuring UW-Parkside alumni and community members speakers! This event is free. If you would like to consider donating, 100% of your donation will support student scholarships!  
PLENARY SPEAKER  |  CLIMATE CHANGE
Janet McCabe
Director of Indiana University's Environmental Resilience Institute (ERI)
Professor of Practice at Indiana University's Robert H. McKinney School of Law
JANET MCCABE'S BIOGRAPHY
Currently Director of Indiana University's Environmental Resilience Institute (ERI) and Professor of Practice at the IU Robert H. McKinney School of Law at IUPUI. 
Served as the acting assistant administrator with the Office of Air and Radiation at the United States Environmental Protection Agency (USEPA) under President Barack Obama, where she focused on clear air and climate programs.
Served as Principal Deputy in the USEPA.
Named one of the 2019 Women of Influence by Indianapolis Business Journal 
With the ERI, in partnership with the EPA, Janet's work includes launching the ERI Toolkit – a digital resource that provides data, research and case studies to help Midwestern communities reduce and address the consequences of environmental change 
The ERI also aims to inform policy and strategy specific to Indiana through outreach via statewide survey under Janet McCabe. 
Since joining the ERI, Janet has been consulted frequently for her expertise in environmental policy.  She has been quoted in outlets such as The Hill, The New York Times, NPR, The Indianapolis Star and Indianapolis Business Journal
She was air director at the Indiana Department of Environmental Management and held other environmental policy and management positions at IDEM and in Massachusetts
Graduate of Harvard Law School (1983)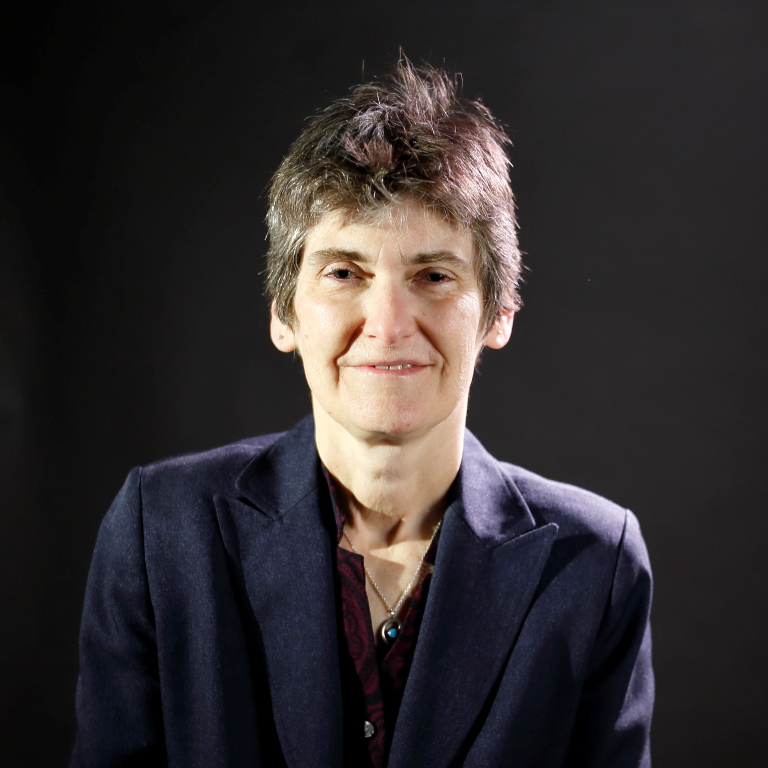 AGENDA
Master of Ceremony
Dr. Bryan Lewis | CNHS Associate Dean
Grand Welcome and Introductions 
Mr. James Stephens  |  CNHS Advisory Board PresidentBREAKOUT SESSIONS
Plenary Speaker
Janet McCabe  |  Director Indiana University's Environmental Resilience Institute
Scholarship Awards
Mr. James Stephens and Dr. Emmanuel Otu  |  CNHS Dean
STUDENT SCHOLARS
Sarah Allen 
Olivia Greener
Riley Klein
Sarina Kuechle 
Red Paulin 
Gwen Richardson 
Closing Remarks
Dr. Deborah Ford  |  Chancellor, UW-Parkside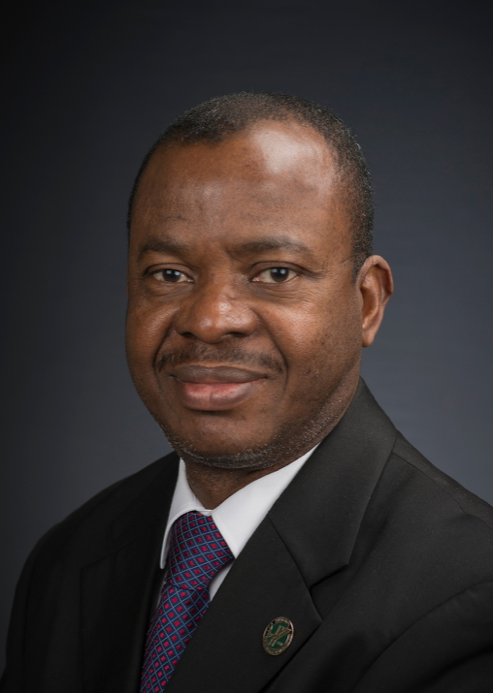 MESSAGE FROM THE DEAN
Dr. Emmanuel Otu
 
Welcome to this Sixth Annual CNHS Alumni and Community Celebration event. As the COVID-19 pandemic is still with us, we chose to gather virtually to protect the health and safety of all attendees.  In the second half of Spring 2020, the summer and for Fall 2020 semesters, we responded as other institutions did to the outbreak and lingering presence of the COVID-19 virus. In the college this fall semester our course offerings split approximately 33/67 – face-to-face + hybrid/online (synchronous + asynchronous). Ensuring the health and safety of faculty, staff and students were paramount in our planning.  
Dean's Message Continued
Even in the virtual environment, we would like to share your experiences with our current and future students. Hence, we are offering breakout sessions to facilitate exchange of ideas. These conversations are a great reason to celebrate the alumni and community.  We are very proud of the accomplishments and contributions that our former students add to our campus and in our communities. 
We continue to develop new programs that will serve the region. This December, we expect the first set of graduates in the new master's degrees in Clinical Mental Health Counseling program we started in fall 2018. We are seeing good growth in the master's degree programs in Healthcare Administration and Applied Biotechnology, started spring 2019 and spring 2020, respectively. In spring 2020, the number of master's degree programs in CNHS rose from one to seven, compared to fall 2012 (+600%). For Fall 2020 count, the number of graduate students in CNHS rose to 147 compared to 4-5 in fall 2012 (+2,840%).  The Medical Laboratory Sciences concentration started spring 2019 has secured preliminary review and has been invited to submit to accreditation by the National Accrediting Agency for Clinical Laboratory Sciences. The Neuroscience concentration within Psychology was started this fall 2020 semester.   
A 2.7-million-dollar renovation of instructional spaces in Greenquist Hall started this month. The new interactive classroom will serve the UW-Parkside-UW-Milwaukee Consortial Nursing program, as well as provide opportunity for innovative delivery of other courses. While the biotechnology lab will afford us the opportunity to offer new and improved curricular. The Natural Products Lab continues to provide THC and CBD analysis services to industrial hemp farmers, processors and other clients.  
Our students continue to attain great success. Students interested in health professions continue to attain acceptance rates to medical school twice the national average. Equally, our students place very well into graduate schools, or employment within their fields.   
I hope this event will continue to be one of your many return visits to campus – be it virtual or in-person. I am personally grateful to the CNHS Advisory Board, for their vision to gather alumni and the community to celebrate the many accomplishments in the college.  I am equally grateful for their guidance and support of the college for the past seven years.  I encourage you to watch the highlight video at the bottom of this event web page in its entirety. 
Thank you for joining us to share memories from more than fifty years ago or just last year. All of them are priceless to current CNHS students, faculty, staff, Advisory Board and the University of Wisconsin-Parkside.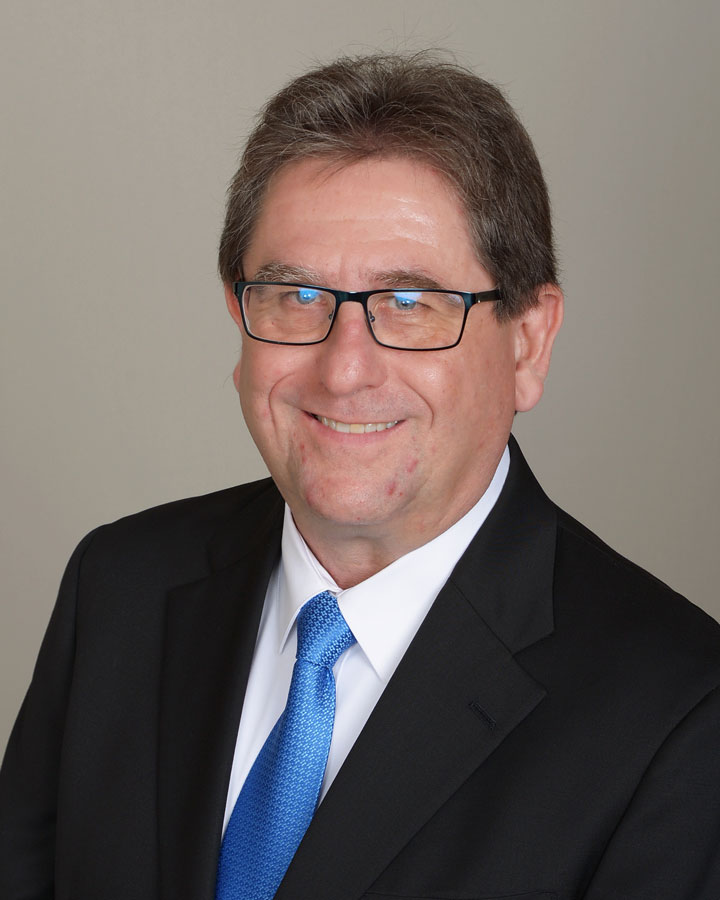 WELCOME
James L. Stephens, PE
Advisory Board President
Welcome to our 2020 CNHS Community Event!  This is the Sixth Annual Alumni and Community Event.  Once again, with considerable pride, we can get together at this year's event to share the many accomplishments of our university. 
With about 60 majors, minors, concentrations and certificates, the College of Natural and Health Sciences provides our students a strong academic foundation for meeting the highest scientific and technological challenges.  All of Parkside's stakeholders benefit from the school's emphasis on experiential learning in many programs.  Our stakeholders include students, alumni, faculty, staff and the business community here in Southeast Wisconsin. 
Advisory Board President's Message Continued
Please be sure to enjoy all aspects of today's schedule of events. Of course, through virtual participation - we all intend to enjoy today's social and networking opportunities with fellow students, alumni, faculty, staff and friends of the university. We also plan to recognize some of our students with scholarship awards.   
These scholarship awards are made available from donations from our alumni. The need for financial support through our scholarship funds has never been greater. Please consider a gift to our scholarship fund, so that our students can continue to pursue their career ambitions through a degree at the University of Wisconsin – Parkside. 
Please plan to join us for the six virtual breakout sessions with UW-Parkside alumni and community member panelists. They are entitled "Forever Chemicals – The Next Environmental Threat", "Racial Equity and Environmental Justice", "Exercise Science Professions in the Era of COVID-19", "COVID-19 Pandemic from the Front Lines", "Social Stigma and Mental Well-Being in the Face of a Pandemic", and "COVID-19 and Sports". I personally expect these discussions to enlighten us with regards to these very important topics. All the virtual breakout sessions deal with current issues. Here in Kenosha, we deal with many of these issues every day. 
Again, we all should be very proud of our accomplishments at the University of Wisconsin – Parkside. Let us all enjoy a great day together. Please make a point of getting together with old acquaintances and introducing yourself to new friends. Have a great time! 
A special thanks to our hosts, the CNHS Advisory Board, who is delighted to create an event where all engage in conversations about experiences at Parkside, and after. The memories and experiences shared are always a reason to celebrate.