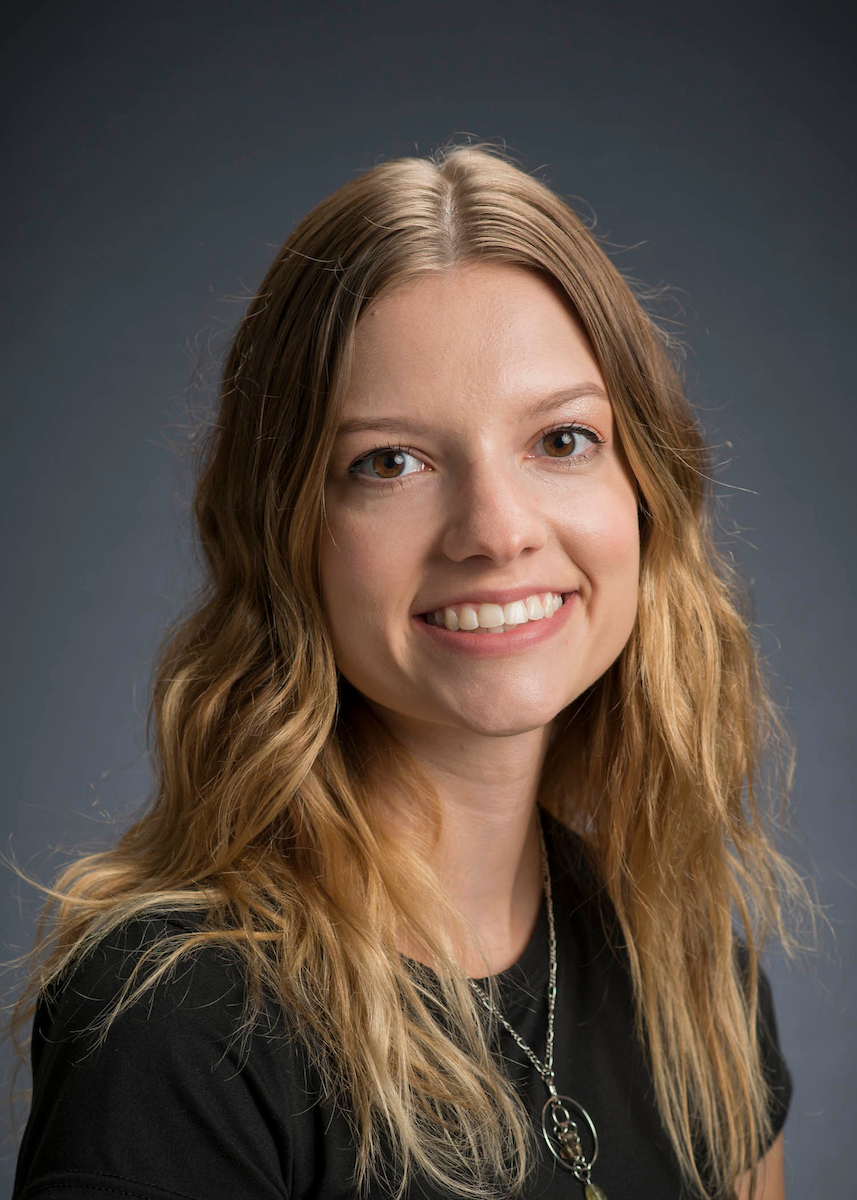 JESSICA BAKER
Geoscience and Theatre Arts major
I am a senior at the University of Wisconsin-Parkside, where I will be graduating with a B.S. in Geoscience with a concentration in Environmental Science, and a B.A. in Theatre Arts. With my geoscience major I could go into careers like geoscience technician, field soils technician, project geologist, and paleontologist. My education at Parkside has created many potential opportunities for me by giving me research grants and supporting me at my internship at the Wyoming Dinosaur Center. I received a research grant in 2020 and 2021 where I worked with Dr. Li by observing how clays and dyes interact with each other. In both research cases the main observations would be how much of the dye would be sorbed by the clays. These studies are important because using clay minerals can remove environmental contaminants. One of my favorite memories at Parkside were the late nights studying with my peers for Geophysics, and celebrating after every exam! I also enjoyed working with Dr. Skalbeck at the Kenosha Dunes where the class observed the shoreline erosion. Currently I am volunteering for Dr. Noto to find micro-fossils in sediments from the Woodbine Formation, in north central Texas.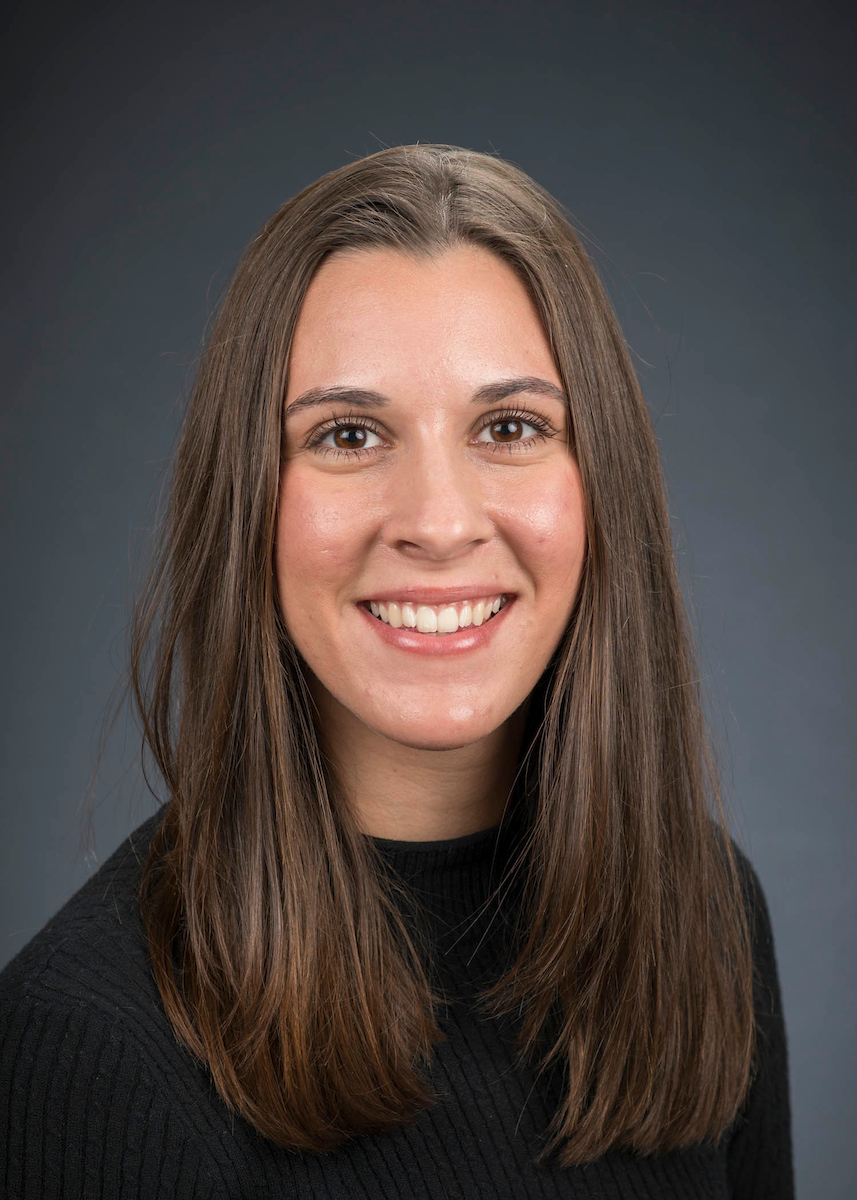 KRISTEN CARLSON
Geoscience Major
I am a geoscience major, environmental science minor, and a (super) senior here at Parkside. Initially, I came to UWP intending to enter the Sustainable Management Program. After accompanying the Geoscience Club on their spring break trip, I soon realized geoscience was a more suitable path for me. The geoscience department at Parkside is reasonably small, allowing for very close and strong relationships between faculty and students, which is unique and special to everyone involved. Throughout my college career, I have been involved with the Geoscience Club and the Environmental Club. I have also had the opportunity to participate in various research projects as part of and separate from classes. I presented some of the research I conducted in conferences, including Research in the Rotunda, the National Conference for Undergraduate Research, and the UW-System Symposium. During my research and classwork, I gained a strong appreciation for studying and understanding groundwater resources. These experiences helped me realize my desire to further my education and apply to graduate schools in hopes of studying Hydrogeology. One of my favorite memories from Parkside was the Geoscience Club's 2019 spring break trip out west. This experience encouraged me to change my major, which I have not regretted one bit. I also formed strong bonds with classmates, who are now some of my closest friends. Overall, I have had a fantastic academic experience at Parkside and could never thank enough the people who supported me along my journey.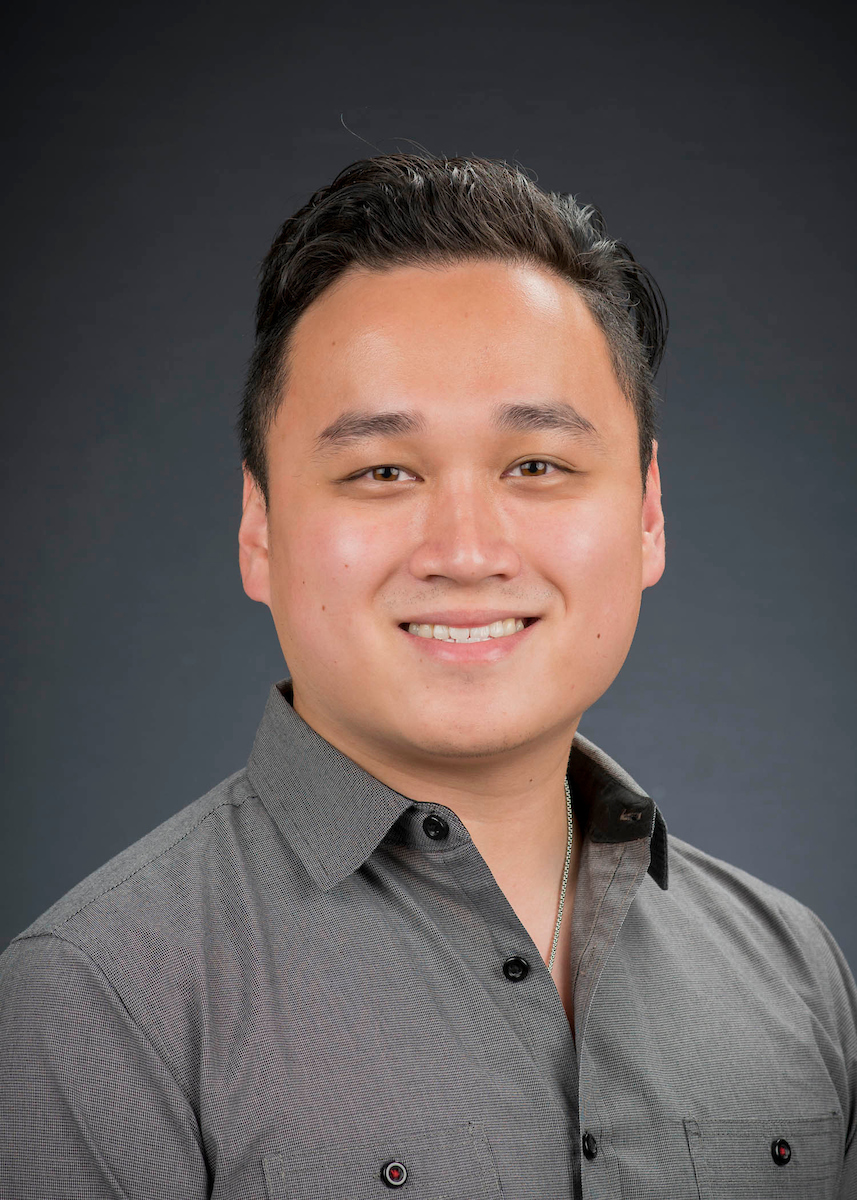 JEREMY JIN
Biological Sciences Major
My name is Jeremy Jin, and I am a third-year student at UW-Parkside majoring in biology. I am following a pre-medicine track as I wish to attend medical school in the future and specialize in cardiology or hematology. My time at Parkside has been extremely meaningful, and the opportunity to learn directly from the professors at UW-Parkside has led me to enjoy science more each day. Furthermore, I have forged amazing friendships during my undergraduate education, and their encouragement has allowed me to push myself out of my comfort zone on many occasions, which has helped me develop my confidence. Although I was shy and reserved when first arriving to campus, I enjoyed participating in student government and pre-health club. During my second year, I began a new club called MEDLIFE-Parkside that joins the international MEDLIFE movement in their effort to provide better healthcare to underdeveloped areas. While I have engaged in many activities at Parkside, one of my all-time favorites is simply getting a late-night snack on or off campus with my friends as a study break. My studies at University of Wisconsin-Parkside have brought me tremendous joy, and I have no doubt that my education here will help me in my future career.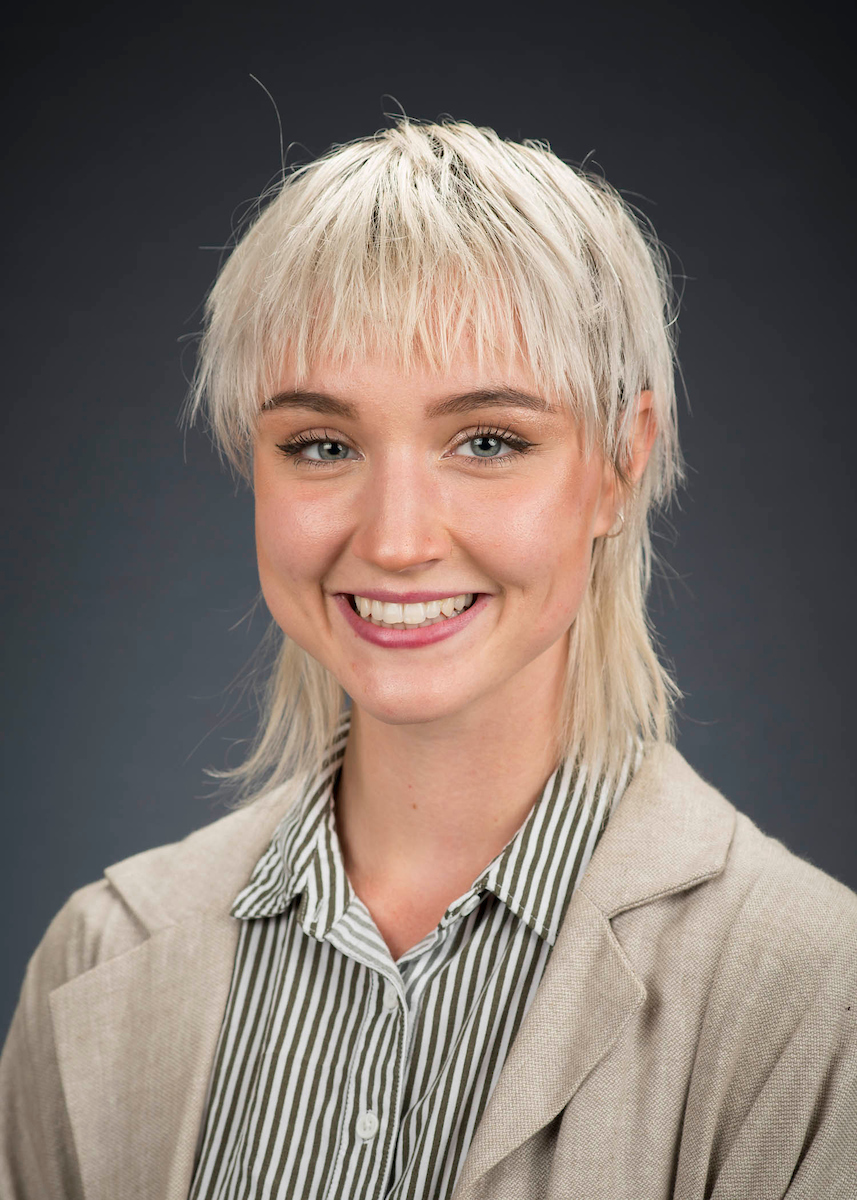 JULIA JONES
Physics Major
I am a senior majoring in Physics and minoring in Biology and Computer Science. In the future, I plan to pursue my Ph.D. in Biophysics, and will most likely have a career doing research or teaching, or a mix of both. Regardless of where my degree takes me, studying physics has given me the ability to approach problems in a completely different way than I was able to before, and on top of that, understanding the universe on a deeper level has been an incredibly exciting and empowering experience.  
I have been curious for as long as I can remember, and my education before Parkside led me to be highly passionate about the environment. Within my second year here, I changed majors and was longer minoring in environmental studies, but being in the Environmental Club allowed me to still participate in sustainability projects. In the end, my goal is to apply physics and biology to environmental issues.  
 The research work I have done over the past two years has been a great learning experience for my future endeavors in graduate school. However, my favorite thing I have done at Parkside is on the other side of the spectrum. In 2019, I had the opportunity to travel with Voices of Parkside to Wuhan, China, through an international choir exchange program. We experienced another culture, had a beautiful performance in front of 600+ people, and made lifelong friends across the globe. The name of the program: Two Worlds, One Art, was a great encapsulation of our adventure. 
  I have so much to be thankful for looking back at my time here, but if I had to narrow it down to one thing, it would be the faculty and their dedication to the students. I know I would not be where I am today if it weren't for the encouragement I received from my professors throughout my studies.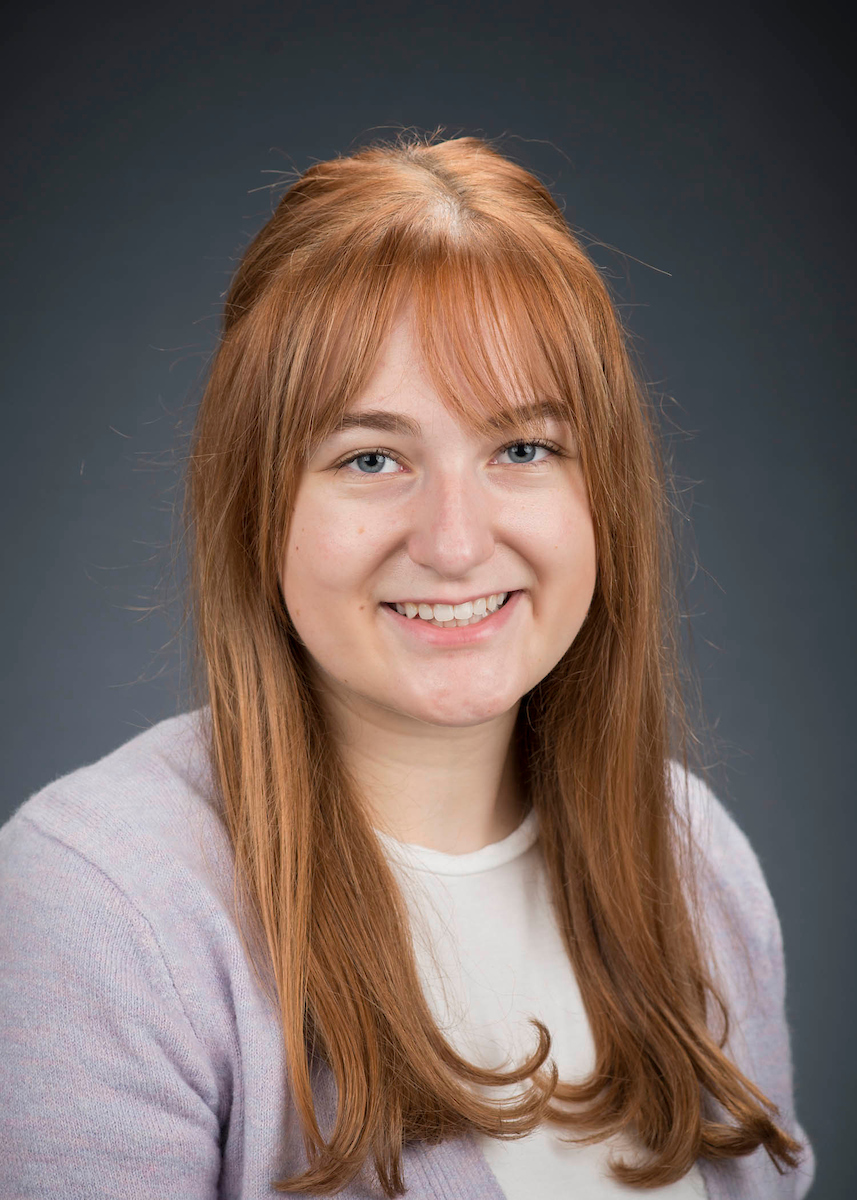 SARAH PLUTCHAK
Biological Sciences Major
My name is Sarah Plutchak and I am a sophomore majoring in biological sciences. I am on the pre-med track and my goal is to become a physician. The fellowship I participated in was by far the most influential educational experience I have had at Parkside. I am involved in Parkside Student Government as a senator, Pre-Health Club as the public relations director, and I am a supplemental instruction leader for CHEM 102.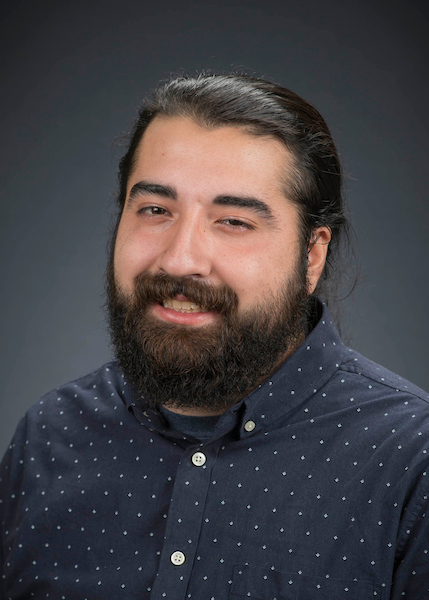 NICHOLAS RIVERA
Geoscience Major
I would like to get into the field of soil and underground water sampling. They tend to go hand in hand. I find groundwater so fascinating, we never really think of how fast water can travel through the pores in the ground, all you need is a little bit of a gradient. Also the harsh fact is not many places have clean and safe drinking water, not everyone is blessed by the Great Lakes 
Being apart of the Geoscience department was rewarding because I was able to take tips and tricks from the Professors and actually apply it in field work. Professor John Skalbeck was wonderful to do work for and I'm so thankful for experiences. From boating onto Lake Russo to collecting water samples i was so grateful, even when i didn't understand something i knew the Professors would gladly break it down. The one on one teaching benefited me tenfold. My favorite experiences was the field work. We did underground water level measurement, collected soils samples, water samples and even plant life. Anything that could help us better understand the environment we're dealing with. These experiences were invaluable and the people I share it with were so passionate as well. Having such a wonderful support system made some of the most challenging times in my life much more bearable. Thanks to everyone in the Geoscience Department and beyond.