TRUTH
IN A NUTSHELL
Winterim 2019
Critical Thinking in Death Scene Investigation
Critical Thinking in Death Scene Investigation
 
UW-Parkside students recently completed a new Winterim course called Critical Thinking in Death Scene Investigation. The course, offered  by the Criminal Justice Department, is a collaborative concept created by Dr. Jana-Marie Truesdell, PHD, College of Social Sciences and Professional Studies Dean Peggy James, and the Theatre Department.
"Investigation and critical thinking are important aspects of life and the more you can hone in on these skills the better. There has been a huge boom of interest in this field. Television series and movies have sensationalized this field of work and people don't always have the practical understanding of these investigative practices, this course will allow for students to better understand what's factual and possible beyond the realm of fictional television series," said Dr. Truesdell.
The week-long course introduced students to the basic concepts and practicalities of death scene investigation from a medico-legal perspective. Critical thinking is facilitated through examination of the Nutshell Studies of Unexplained Deaths, a series of eighteen intricately designed dollhouse-style dioramas created by Frances Glessner Lee, a pioneer in forensic science.
A life-size version of one of Frances Glessner Lee's original nutshells is brought to life in the Black Box Theatre. On the last day of class, students worked through the nutshell, looking at all the evidence presented therein, and decide how the tragic scene relates to each of the various manners of death: natural, accidental, homicide, suicide, or undetermined. 
The plan is to offer the Critical Thinking in Death Scene Investigation course each Winterim, offering a different life-size diorama each time. For more information about the course please contact Dr. Truesdell at truesdej@uwp.edu.
SURPRISE GUEST SPEAKER
Another component of the course were lectures from over twelve guest speakers, including a last minute addition to the list. Bruce Goldfarb, Executive Assistant to the Chief Medical Examiner for the State of Maryland, heard about the course concept via the stories in local newspapers. He reached out to Dr. Truesdell, applauding the concept and offered to present to students via Skype.
Bruce Goldfarb is the curator of the Nutshell Studies of Unexplained Death, and an award-winning writer who has an upcoming book release, 18 Tiny Deaths: The Untold Story of Frances Glessner Lee and the Invention of Modern Forensics. It is available now for pre-order and will be available February 4, 2020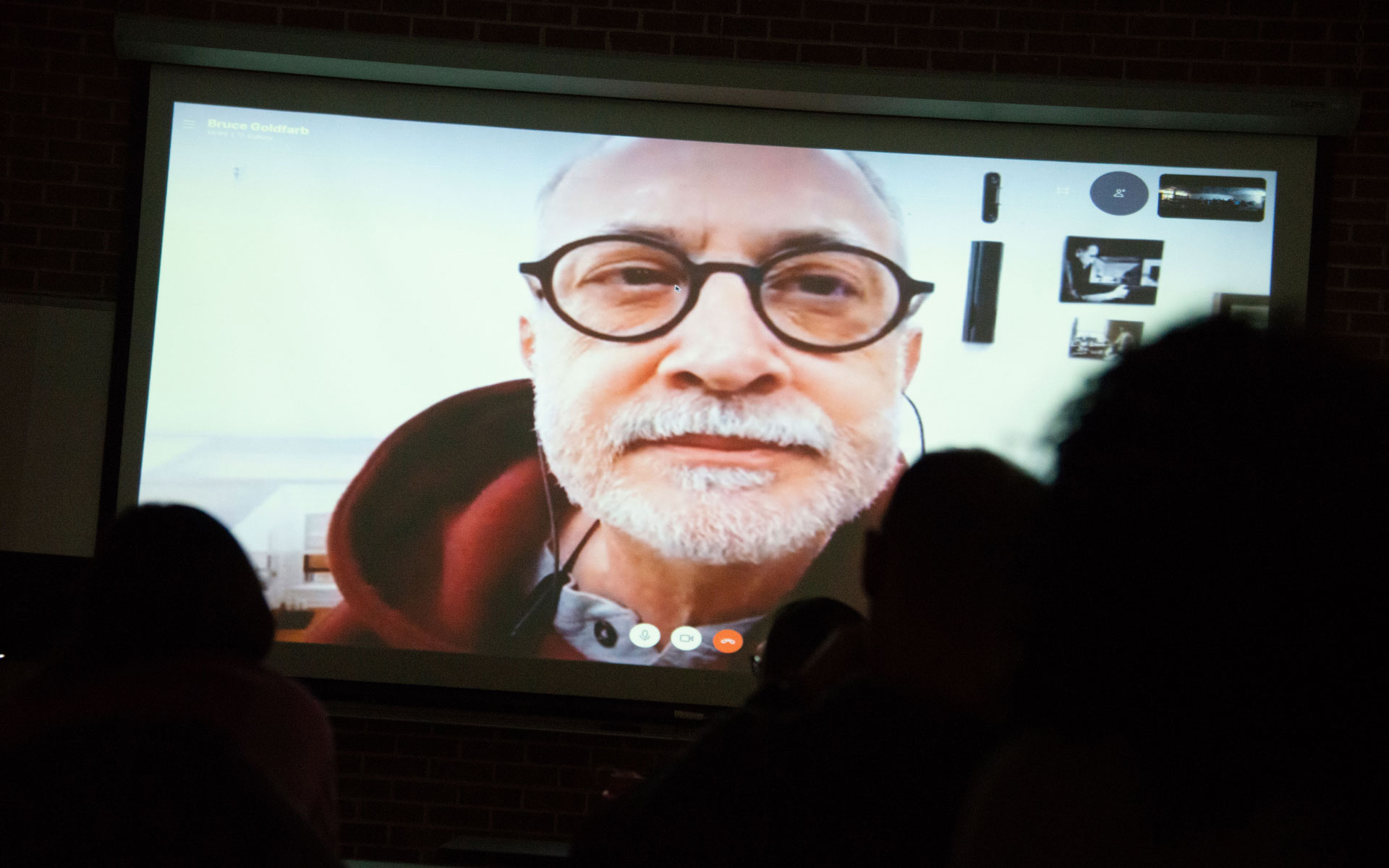 COLLABORATIVE TEAM
Dr. Jana-Marie Truesdell, PHD (Cultural and Social Anthropology with an emphasis in Forensic Anthropology). She has over eight years of experience in this field working in conjunction with various Medical Examiner's offices in SE Wisconsin. Her experience and passion for this area of study has been instrumental in her sensemaking for this one-of-a-kind course.
UW-Parkside Theater department members who lead the design and creation of the scene are set designers Nate Stamper and Josh Christofferson.