Criminal justice major
Criminal justice is one of our most popular academic programs. The criminal justice major enjoys such a strong reputation for plenty of reasons. With the help of internships, diverse faculty, research opportunities, and more, our students can use their knowledge in criminal justice in various ways: to improve the current justice system, exercise reasoned judgment to advance the scientific basis of criminal justice practices, and promote ethical principles.
In a growing career field that consists of many different specializations, understanding criminal behavior as well as the governing legal system is a great asset to society. Criminal justice provides a wide array of studies including criminology, policing, the courts, juvenile delinquency/juvenile justice, and corrections which pave the way to influential careers concerning these topics as well as government law, paralegal, private-practices, correctional treatment specialists, and more.

CAREER PATHS
FBI Agent | Police Officer | Crime Scene Investigator | DNR Ranger | TSA Officer Game Warden | Correctional Officer | Probation Officer | Juvenile Case Manager
THE CRIMINAL JUSTICE PROGRAM IS RANKED #1 IN THE STATE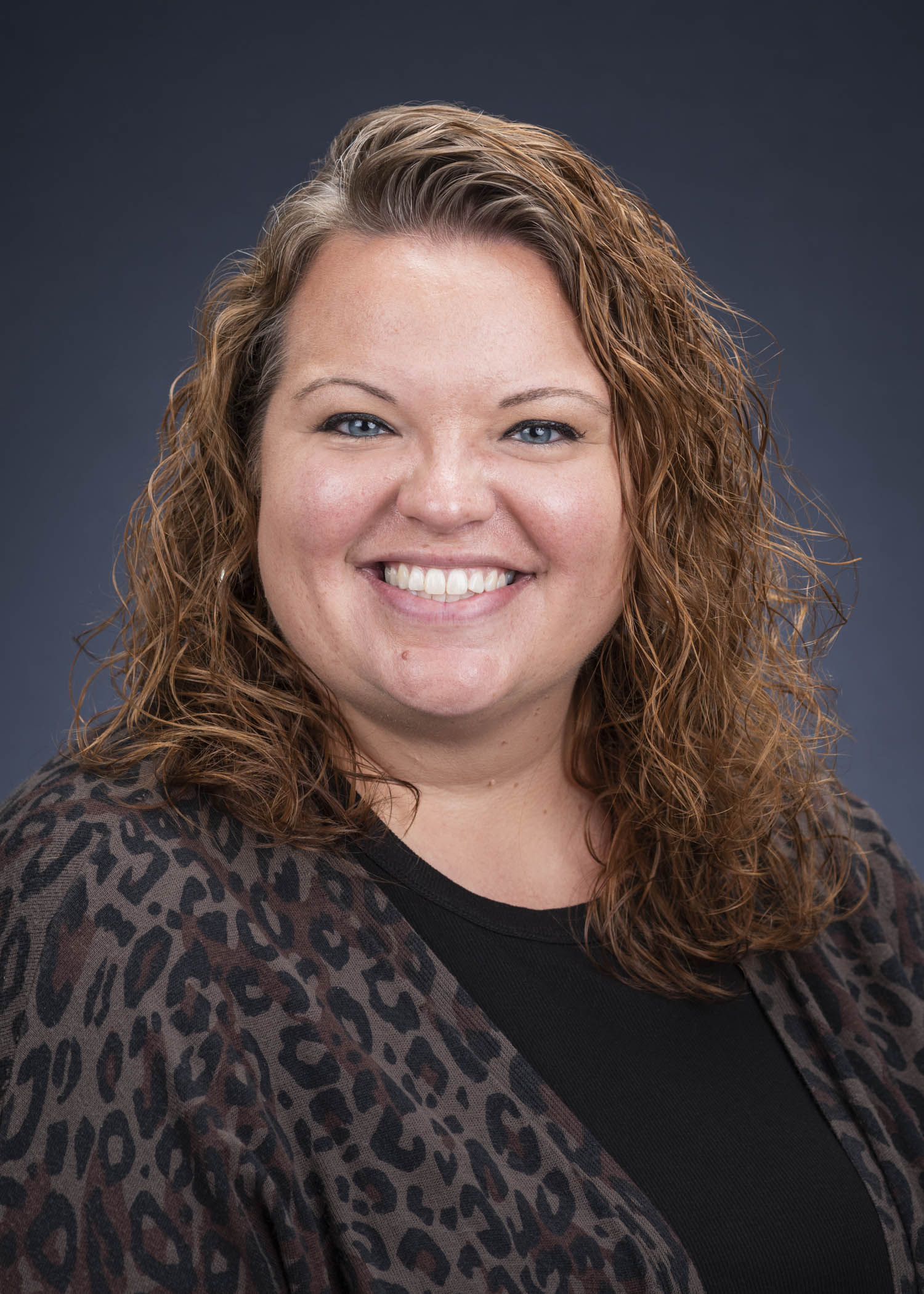 Jenn Busch, '12
Deputy Juvenile Clerk
Kenosha County Circuit Court
"The Criminal Justice Department and major opened my eyes into all the different areas within the field you can go into besides just law enforcement. The highlight of my criminal justice major was working directly with Professor Loud who was also the internship coordinator. I learned so much in her classes and she provided me the experience to Intern with UW-Parkside Police Department my senior year. After graduating, I have worked for the Kenosha County Sheriff's Department in Booking/Release at Kenosha County Jail and most recently moved into my new role as Deputy Juvenile Clerk for the Kenosha County Circuit Court. My education has given me the opportunity to apply what I learned in college to my every day work in my career. The best part of this program is being able to have adjunct professors who work full-time in the local community such as the District Attorney's Office, Department of Corrections, and local law enforcement agencies."
INTERNSHIP HIGHLIGHTS
Give yourself an edge when you go to look for a Criminal Justice career out of school. The training and mentoring you receive during a professional internship will prepare you for jobs at local, state, and federal level. Whether you're interested in becoming a law enforcement officer, lawyer, corrections officer, victims advocate, or social worker an internship in a professional setting will increase your marketability!
UW-Parkside has partnered with over thirty agencies during the past ten years and together have placed 327 criminal justice majors in internship positions. Some of the agencies include: Boys and Girls Club, Department of Corrections, Kenosha County DA's Office, Racine Alternative Program, Racine Police Department, Kenosha Youth Development Services, and Racine Workforce Development.
Over 60% of all placements were paid with an average salary range of $15.75-$16.50 per hour
Internship participants' final grade point average was 3.85  
*Information provided by UW-Parkside Criminal Justice Internship Coordinator, Dennis Schultz.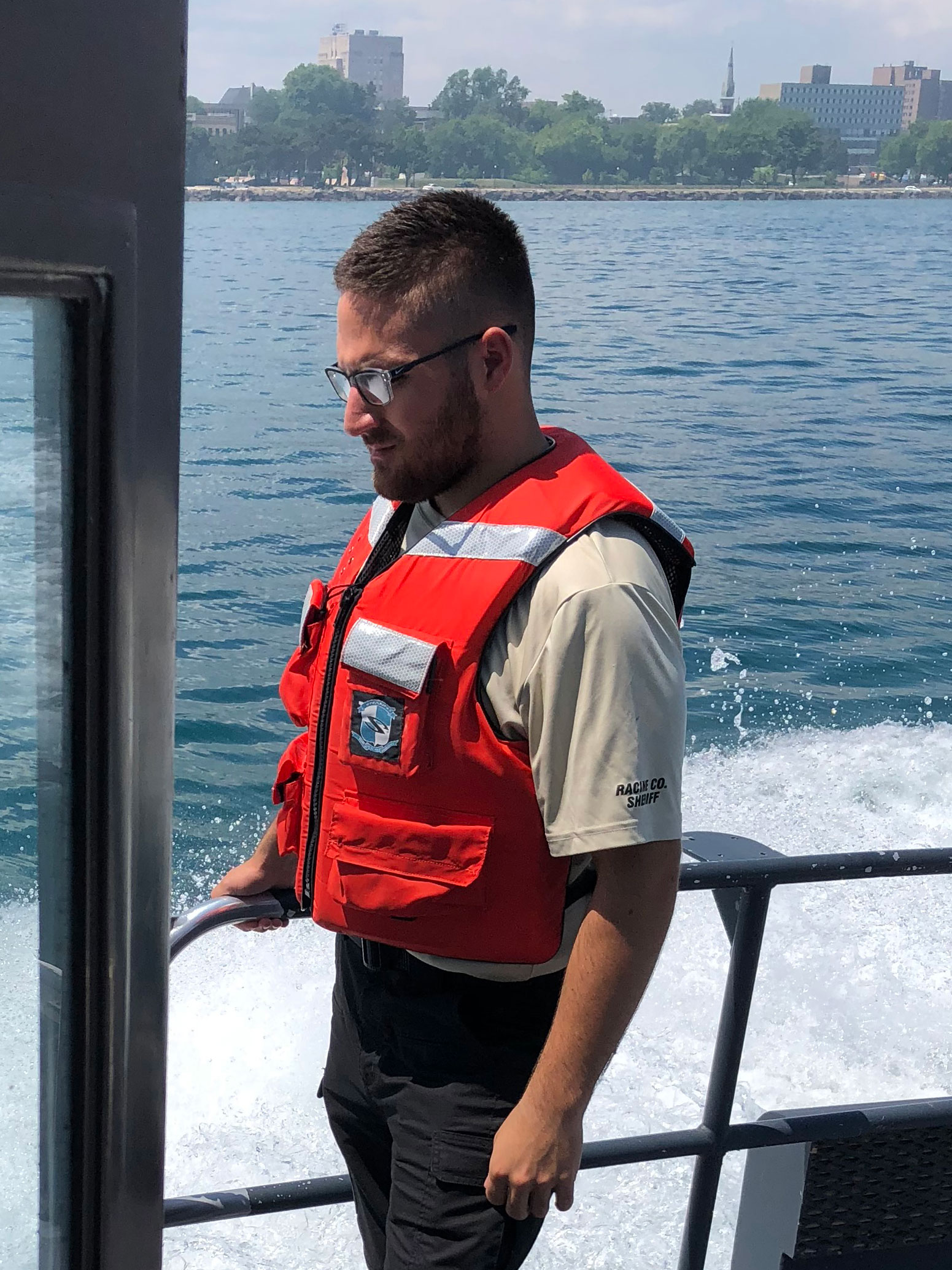 Cody Allen Olson '19
Criminal Justice
The UW-Parkside CRMJ Internship Program with the Racine County Water Patrol affords the student the same law enforcement experience as if they were assigned to patrol any street, road, or highway.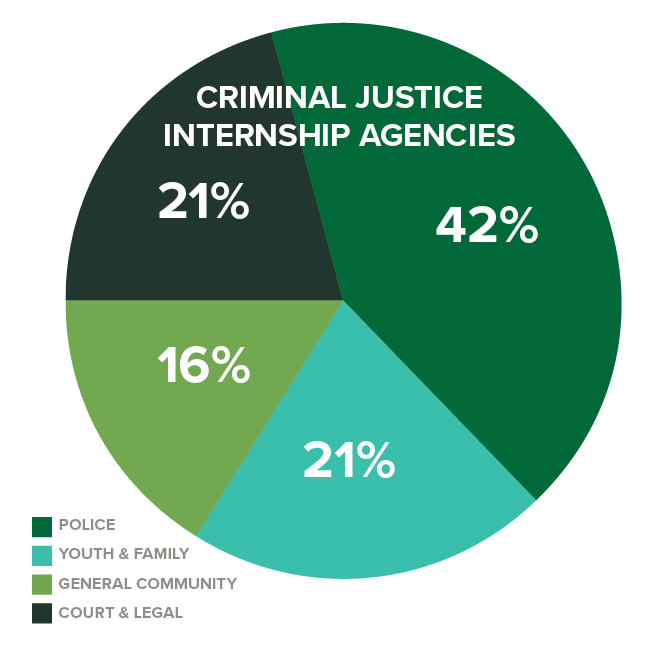 TRANSFER STUDENTS  |  GATEWAY TECH COLLEGE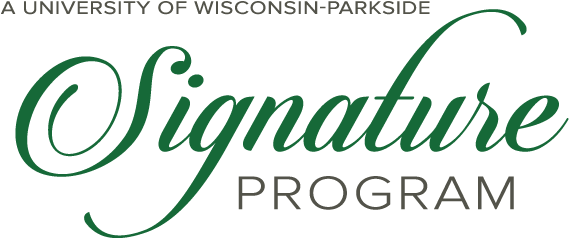 See what our students have to say.