Land Acknowledgement
We the Community of the University of Wisconsin-Parkside acknowledge with gratitude and humility the First Nations People of Wisconsin, whose original homelands lie within the state. We especially wish to recognize the Ho-Chunk, Miami, and Potawatomi Nations for their significant historical and spiritual connections with the Parkside area. Our footsteps do not replace theirs, but rest alongside them. Today, Wisconsin is home to 12 First Nations communities: the Ho-Chunk Nation, the Oneida Nation of Wisconsin, the Menominee Nation, the Forest County Potawatomi Community, the Stockbridge-Munsee Band of the Mohicans, the Brothertown Indian Nation, and six Lake Superior Bands of the Ojibwe Nation: the Bad River, Lac Courte Oreilles, Lac du Flambeau, Mole Lake Sokaogan, Red Cliff, and Saint Croix bands. The University of Wisconsin-Parkside acknowledges and honors this history and these nations. 
NONPROFIT LEADERSHIP Conference
Be the inclusive organization you envision.
Wednesday, November 17, 2021  |  8:00 am-4:00 pm  |  Student Center Ballroom
How We Will Prioritize Your Safety

Our campus complies with public health protocols including, but not limited to, wearing face coverings indoors and maintaining social distance. No exceptions will be made. Disposable masks will be provided to those who are unable to bring their own, and hand sanitizer will be stationed around the conference space. Boxed lunches will be provided. 
We ask that all attendees help us to maintain a safe and productive environment for all by adhering to our campus policies, detailed here. Please monitor your personal health and stay home if you are feeling ill. 
Please know that your safety, and the safety of our community, are our highest priorities. 
Sincerely, 
UW-Parkside Professional and Continuing Education and The Alan E. Guskin Center for Community and Business Engagement

Many nonprofits have social justice and inclusion at the heart of their missions, but what happens when they turn the lens on their own organizations? Are their own policies and practices promoting equitable, inclusive internal cultures?
While many organizations are looking to start or bolster efforts to advance equity, diversity, and inclusion (EDI), it can be difficult to know where to begin. To realize the benefits, organizations must treat EDI as any other critical resource and commit to intentionally building infrastructure to support it. The Nonprofit Leadership Conference explores how staff and board leaders can make progress in their EDI journeys leading to organizational cultures that align with their missions.
Expo, Coffee, and Networking
An Imperfect Journey: Infusing EDI into Organizational Culture
Undraye Howard, Ph.D.
Ballroom
Many nonprofits have social justice and inclusion at the heart of their missions, but what happens when they turn the lens on their own organizations? Are their own policies and practices promoting equitable, inclusive internal cultures? While many organizations are looking to start or bolster efforts to advance equity, diversity, and inclusion (EDI), it can be difficult to know where to begin. To realize the benefits, organizations must treat EDI as any other critical resource and commit to intentionally building infrastructure to support it. The Nonprofit Leadership Conference explores how staff and board leaders can make progress in their EDI journeys, leading to organizational cultures that align with their missions.
About the Speaker
Undraye Howard, Ph.D.
Senior Director and Special Advisor to the CEO for Equity, Diversity, Inclusion, and Engagement
Dr. Undraye Howard currently serves as the senior director and special advisor to the CEO for equity, diversity, inclusion, and engagement at Social Current. In his high-impact roles with Social Current and its predecessor organization, the Alliance for Strong Families and Communities, he has provided invaluable consultation to community-based organizations (CBOs). In his current role, he leads Social Current efforts in providing strategy, solutions, and support for the development of leaders in the social sector, with an emphasis on equity, diversity, and inclusion (EDI). Through his strategic leadership and direction, he and a team of network leaders have co-created helpful resources, consultation, and practices that uplift and disseminate best practices to help CBOs advance their impact on the EDI Journey.
In addition, Dr. Howard was instrumental in developing the Social Current's leadership model, rEvolutionary Leadership, enabling the development of change leaders driving for system and population-level results. Other endeavors in which Dr. Howard has led includes the annual Executive Leadership Institute. This transformational experience equips leaders with the adaptive leadership knowledge and skill set needed to create greater systems change.
Outside of his time spent with Social Current, Dr. Howard provides expert consultation to CBOs on organizational and board governance, strategic planning, human services training, and professional coaching through his personal consulting services – Howard Communication Strategy Consultants.
Dr. Howard also has a deep appreciation and connection to the greater Milwaukee community. He has sat on the board of AD2LUV Senior Housing (2006-present), Father Hood Initiative (2012-present), and the board of Holy Cathedral (1999-present) – where he also led as youth director and deacon. He also served as a member on the State of Wisconsin Strengthening Families and Children.
Dr. Howard holds a doctorate in business from Bellevue University. He received his Master of Arts in Communication and Bachelor of Arts in Business Administration from the University of Wisconsin Milwaukee.
Using Data as a Flashlight, Not a Weapon
Kevin Meagher  |  Building Our Future
Walnut Room
Does your organization recognize implicit bias and diverse viewpoints when presenting outcomes data? Building Our Future will focus this workshop on how data can advance client/student outcomes and drive action when presented and interpreted through a racial equity lens. Participants will learn how to present data from an asset-based framework, the importance of considering a diverse audience and implicit bias when presenting data, and how to focus their data narratives on systems, not individuals. Participants will also get a better understanding of how to analyze and interpret disparities in outcomes through a structural frame and how to be intentional in their strategies when communicating data. 
About the speakers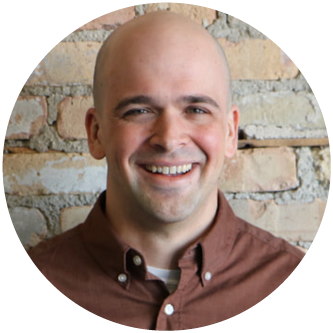 Kevin Meagher
Data Manager, Building Our Future
Kevin Meagher is the Data Manager with Building Our Future, a Kenosha based collective impact partnership seeking better educational opportunities for students from cradle to career by uniting partners from every sector. With a heavy focus on student equity, Kevin is responsible for accessing, analyzing, and communicating data to community members, educators, non-profits, businesses, faith leaders, government organizations and philanthropists in the Kenosha community. He earned his MBA, and Graduate Certificate in Business Analytics from the University of Wisconsin-Milwaukee and has more than ten years of experience in the non-profit sector. Kevin is a lifelong learner and has participated in several diversity and inclusion courses, including the Racial Equity Institute's Phase I training this past summer.
Building Our Future is a network of community leaders representing all sectors of Kenosha County committed to improving student outcomes. The partnership unites existing programs, organizations and community resources to reach our shared goals.  
Data allows Building Our Future to measure impact, continuously evaluate and improve process, while shining a light on our successes and bright spots. In partnership with StriveTogether, a model in more than 70 communities nationwide, Building Our Future seeks better educational opportunities for students from cradle to career by uniting partners from every sector - community members, education, non-profit, business, faith, government and philanthropy - toward a singular vision and common action.  Using data, the networks provide targeted strategies, implement continuous improvement and hold each other accountable.
 
Building Our Future also partners with The Wisconsin Partnership which is a collaborative effort formed to identify and advocate for state policies that will enable each community to move further, faster toward its early learning goals.  This is a real opportunity to move the needle overall, and especially for underserved populations.  The Wisconsin Partnership communities collectively serve 25 percent of Wisconsinites age 0 to 8, and 70 percent of low-income Black and Latinx Wisconsinites in that age range. 
Let's Connect: Equity in Fundraising
Len Iaquinta  |  Jocelyn Mourning
Alumni Room
As fundraisers and marketers, we can play a powerful role in dismantling racism. Our messages influence our communities. Our language can help shape policy. Our words carry currency. How we talk about it matters. Every philanthropic and nonprofit organization has an extraordinary opportunity and responsibility to do better. Frankly, the need for many of the programs and services provided by the human-serving sector stems from our nation's history of racialized hierarchy present throughout our systems. Until we name that, we cannot create the real and lasting change for our clients that our mission statements loftily promise.
 
Learn how, as a nonprofit community, we can take advantage of this opportunity. This session will include examples of how we might move from donor-centric language to community-centric fundraising, and thought-provoking discussion on abandoning objectifying our clients and perpetuating white saviorism in our work, and instead lift the success and strength of those we serve to inspire real change.
About the Speakers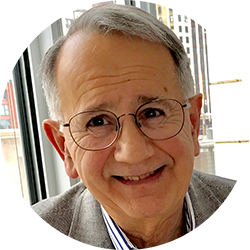 Len Iaquinta
Principal, Len Iaquinta's Excellence in Communications, Inc. 
Len is a career fundraiser of millions of dollars in major gifts, grants and periodic funds.  Recognized as a strategic thinker, he is passionate about improving the culture of philanthropy.  He augments the performance of not-for-profit organizations in fund development and public communication.  Len advises the Nonprofit Development Certificate Programs of the University of Wisconsin-Parkside and teaches several six-hour modules.  He often presents regional and national workshops.  Len is a past two-term board member and a 20-year member of the Fundraising, Marketing and Communications APEX of the Alliance for Strong Families and Communities/COA. 
Following study at Northwestern University (B.S.J.) and Columbia University in the City of New York (M.S.J.), he joined the Academy for Educational Development think tank in New York City.  There he raised funds from the U.S. government and private foundations and staffed projects including the reporting of human behavior, minority recruitment into journalism, and higher education management.  
He led the United Way of his hometown, Kenosha, Wis., and devoted thirty years to successful university fund raising and alumni programming at his alma maters and public campuses.  As a board member and officer, he has led human development services agencies and fine and performing arts organizations to improve their philanthropic performance and enhance their public reputations during his 52-year career.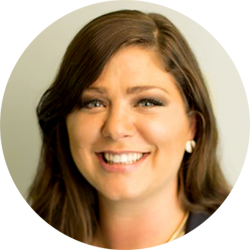 Jocelyn Mourning
Vice President of Advancement, The Family Conservancy, Kansas City Metro (KS/MO) 
Jocelyn is a fundraising and communications expert focused on helping children grow up in healthy communities with thriving families so they may experience well-being throughout their lives. She is passionate about Kansas City families – and was born and raised in the Metro herself. Jocelyn has been overseeing the fundraising events, grants and other donor relations at The Family Conservancy since 2012. She holds a fundraising certificate from Midwest Center for Nonprofit Leadership at UMKC's Bloch School of Management, is a CFRE (Certified Fund Raising Executive) and co-chair of the Fundraising, Marketing, Communications steering committee of the Alliance for Strong Families and Communities-COA. 
Strengthening Capacity to Diversify Staff Leadership
Auntavia Jackson  |  Sheila Mayhorn
Oak Room
What are the practices and policies that your organization should have in place to diversify your staff leadership? The key to building a diverse bench is intentionally developing people with leadership potential. How are successful organizations recruiting a diverse pool of applicants? In what ways are they on-boarding staff to make them feel connected and supported? In what ways are they planning for retention and succession? Sheila Mayhorn will share best practices and the experience of the YWCA Southeast WI. 

Auntavia Jackson of Public Allies will introduce you to Public Allies and its national movement of advancing social justice and equity by developing underrepresented young leaders to serve our communities and get on successful pathways to careers, many in the nonprofit sector. Learn how your organization can engage a Public Ally to serve your mission.
About the Speakers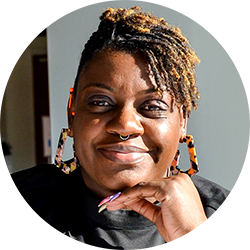 Auntavia Jackson
Director of Southeastern WI Expansion, Public Allies Racine/Kenosha
Auntavia Jackson is an ambitious Black woman who takes pride in being a part of the change she wants to see in her community. Auntavia Is the Director of Southeastern WI Expansion for Public Allies Racine/Kenosha AmeriCorps program. As a two-time alumna of the Public Allies MKE program, she creates positive experiences and leadership opportunities for Racine and Kenosha's emerging adults. Auntavia holds an elected seat on the Board of Directors for the Racine Unified School District. She also sits on several nonprofit boards in her community, including Big Brothers Big Sisters of Racine and Kenosha, where she operates as secretary for the executive team; the Institute for Urban Education UW-system, to which she brings her insight as a parent and community member to help encourage more culturally responsive teachers in her community; and HOPES Center, an organization that recognizes the worth and dignity of each person and helps people end their homelessness. As a single mother of two, Auntavia is determined to teach her children through communication and action. 
"If you find it in your heart to care for somebody else, you will have succeeded." -Maya Angelou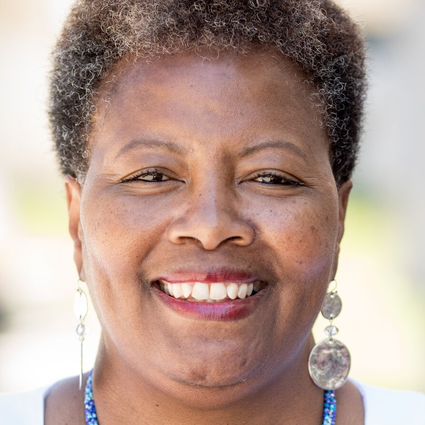 Sheila Mayhorn
Chief Human Resource Officer, YWCA Southeast Wisconsin 

Sheila Mayhorn, Chief Human Resource Officer, YWCA Southeast Wisconsin is a seasoned HR leader of 20+ years, having joined YWCA SEW in the fall of 2017. As a member of the executive leadership team, she leads the organization's talent management, leadership development and total rewards. Sheila's passion is supporting employees, helping them succeed, and ensuring everyone belongs and enjoys their work. 
A United States Army veteran, Sheila earned a Master of Business Administration from Cardinal Stritch University and a Bachelors in Communications from Illinois State University and is Professional Human Resources certified (HRCI). Sheila is a member of Society of Human Resource Management, Metro Milwaukee SHRM, HRCI, and National Association of African Americans in Human Resources. While she grew up in the Midwest, Sheila has also lived in New Jersey, Tennessee and Germany. She loves to fish, bake pound cake, and hang out with her delightful niece and nephews. 
Inclusive Leadership Results in Better Program Outcomes for Diverse Clients
Marvin Bembry
Ballroom
What is diversity? What is inclusion? It is important for an organization to employ a diverse workforce, which includes people from different backgrounds and with a variety of characteristics. However, it is not enough to ensure that your organization has a diverse workforce. To best serve your clients, every member of your staff needs to feel included and know how to apply an inclusive lens to their own work. This includes recognizing their own implicit biases and employing strategies that create equity.

Join leadership and DEI expert Marvin Bembry as he teaches you the leadership competencies necessary to effectuate an inclusive workplace and better serve your clients.
About the Speaker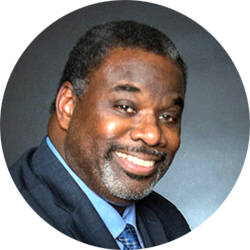 Marvin Bembry
President, MKB Leadership Transformation; Executive Director, John Maxwell Team
Does your organization have unmet potential or less-than-optimal leadership?  Marvin Bembry is the missing piece! He has the tools and experience to help your organization fine tune its functionality and skyrocket to its goals. Professional, straight-talking, and leadership-oriented, Marvin helps individuals and organizations maximize their ability to communicate and lead, which gets results. Whether as a coach, trainer, or speaker, Marvin will lead you to find your gifts and maximize them to serve others, because he knows that serving others is the key to freedom and fulfillment. Individuals who deeply understand their own strengths and how to be strong leaders will contribute to an organization that has unstoppable growth and unparalleled performance.

Certified at the highest level with the John Maxwell Team, Marvin is a recognized voice on leadership, diversity, equity, and inclusion. He is frequently called on to coach leaders across many industries. His clients include leading organizations in the corporate, educational, governmental, and nonprofit sectors.  With more than 25 years of leadership experience, Marvin Bembry takes his personal mission of adding value to everyone he meets and uses it to help others, both personally and professionally, to adopt the same powerful values. He communicates difficult subjects with empathy, compassion, and clarity, helping organizations focus on inclusivity and diversity in positive and necessary ways.  

As a child, Marvin was no stranger to hardship. He grew up in poverty in the projects of Detroit, a single parent his only source of support. Young Marvin, despite the struggles he and others around him were facing each day, believed deep within himself that there was a purpose to his life. This purpose drove him to beat the odds, achieving a successful corporate career during which he honed his strengths as a leader, communicator, and relationship builder.  Marvin has participated as a board member in several Illinois-area Chambers of Commerce and has received many awards, including the Midwest Urban Leadership Award and the Advancing Minorities Interest in Engineering Outstanding Service Award.

Now the President of MKB Leadership Transformation, Marvin has spoken to audiences world-wide. Authentic, professional, engaging, and ready to tackle difficult issues, Marvin is the go-to coach, trainer, and speaker who will energize your organization towards accomplishing its vision. Marvin's inspiring and motivating presentations help anyone turn priorities into success. Organizations will enhance communication and leadership to a world-class level and see increased ability and productivity. 
Steps and Missteps on the EDI Journey
Tamarra Coleman, Moderator
Ballroom
Join panelists as they share their organizations' imperfect EDI journeys. Whether you want to know where to start or are dealing with challenges, you will benefit from the experiences of these regional nonprofit leaders as they shared their successes and "lessons learned" on the path to creating inclusive organizational cultures. Whether you have the resources of large organization with national affiliation or a smaller local nonprofit, you will gain insights from this group of panelists.
Panelists
Alexa Haigh  |  Samantha D. Montgomery  |  Quentin Prince  |  Erin Whitehead  |  Ahmad Qawi
About the Moderator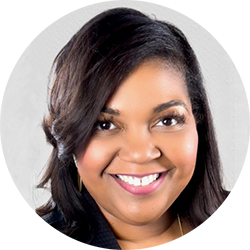 Tamarra Coleman
Executive Director, Shalom Center
Tamarra Coleman has been a lifelong resident of Kenosha County and was educated in the Kenosha Unified Schools (KUSD), graduating from Bradford High School. She is a certified Project Manager through the Project Management Institute. After attending college at UW Whitewater, Tamarra entered the business world as a director of project managers for 18 years before turning to public sector employment in 2015.  
 
Tamarra decided to pursue a political path in 2012 when she ran and was elected to the Kenosha Unified School District (KUSD) School Board.  She made her presence known as an engaged and involved member of the School Board and she was re-elected to the School Board in 2015, for another three-year term. She gained the trust and respect of her peers who selected her as Board President for four consecutive years, in 2014, 2015, 2016 and 2017. She has demonstrated strong leadership, compassion, commitment, and collaboration in everything that she does.  
 
Currently, Tamarra is the Board Chair of the Kenosha Community Health Center Board of Directors, Chair of the Steering Committee for the Kenosha Chamber of Commerce Leadership Kenosha program, Executive Board member for Building Our Future, and she is a member of the Board of Directors for Advocate Aurora Legacy Board, Kenosha Chamber of Commerce and Kenosha Area Business Alliance (KABA). She also sits on a host of local committees assisting in making a difference and advocating for low-income and homeless families and individuals throughout the state.  
Tamarra left the business world in 2015 to become a member of the management team at the Shalom Center as the Director of Programs and Operations. In February, of 2019, she became the Executive Director. In her current position Tamarra demonstrates the same servant leadership spirit that has made her successful in the private sector, on the KUSD School Board, as a mother, a wife, and a community volunteer. Tamarra believes that leadership is a service, not a position. Even with all she does, she still finds time to volunteer at her church, Mt. Sinai Baptist Church, where she is the church clerk, the choir director for the youth and adult choirs and co-advisor of the youth ministry team. She is a great example for women and girls of all ages to follow, not only in the educational arena but in pursuit of life goals. Tamarra Coleman has been married to her wonderful husband, Rev. Michael Coleman, for 25 years. Together, they have 3 adult daughters, Kyasia, Khaila, and Kierra; a son-in-law, Jhalin; and one granddaughter, Milani.  
About the Panelists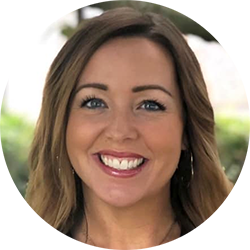 Alexa Haigh
President/CEO, United Way of Racine County
Alexa started with United Way of Racine County in 2011. Over the years she has held the title of Manager of Investor Relations, Vice President of Investor Relations and most recently, she was named the first female President and CEO in the organization's 100-year history. During her time with United Way, she implemented the transition to an engagement-based fundraising strategy including Day of Caring, corporate engagement agreements, affinity groups, mobile giving, and Do More 24. She led and participated in the top five campaigns in United Way of Racine County's history. She has led the organization in their equity work including Community Conversations, OneRacine and Diversity Council. Alexa is a 2017 graduate of United Way Worldwide Fellows Program and actively instructs at global and regional United Way Worldwide conferences in United Way of Racine County's best practices.  
She graduated with honors from Alverno College in May 2014, with a degree in Community Leadership and Development. In 2020 she received the Community Service Award by Alverno's Alumni Association. She is currently part of Rotary, Racine County Workforce Board of Directors, Southeastern Wisconsin Workforce Board of Directors, and United Way Worldwide's LEAD Board of Directors.   
Quote: "I truly love my community, and I'm committed to using both my education and professional background to continue making Racine a vibrant and healthy place to live and work. United Way has taught me so much about the value of personal stake in community. I can't express excitement and gratitude I have to work for an organization that loves Racine as much as I do."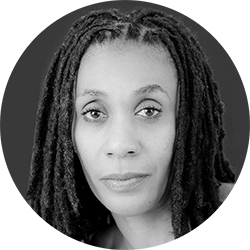 Samantha D. Montgomery
Artistic Inclusion and Community Engagement Director, First Stage
Samantha D. Montgomery is the Artistic Inclusion and Community Engagement Director at First stage. She is a performance artist who is committed to the process of learning. She has worked in both traditional and non-traditional educational settings. Teaching is her passion, connectivity is her goal, and working collaboratively in unity to nurture trust, acceptance, inclusion, and community is her commitment. Samantha is a member of Actors' Equity Association. She holds a B.A. from Alverno College in Professional Communication, a M.S. from the University of Wisconsin-Milwaukee in Administrative Leadership and Supervision in Adult Education, and a M.A. from Alverno College in Education.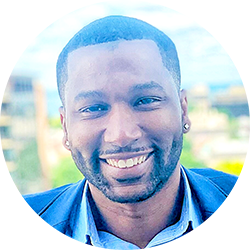 Quentin Prince
Executive Director, Milwaukee Youth Sports Alliance
Quentin Prince is both an excellent leader and mentor in the nonprofit community, focused on creating access and equity for all Milwaukee youth.  He takes a vision of seeing students achieve academic success and makes it a reality through sound strategy and development. He instinctively sees the threads of opportunity that wind through a community, brings them together into a tangible whole, helps students expand their thinking, and pushes them towards advancement. He is an inspirational leader who tells stories that inspire action, respected not only by the youth he serves but also by the community at large. As a credible voice in youth development, decision-making and finding strategic partners, Quentin earns a seat at the table wherever he serves.   
 
Working in Milwaukee communities for nearly two decades, Quentin still understands the importance of his contributions. A staunch believer in the saying "It takes a village to raise a child," he works within our school systems and alongside parents to ensure a holistic approach to serving Milwaukee youth and families. His adaptive nature, likeability, empathy, and passion for Milwaukee make him a valuable asset and advocate.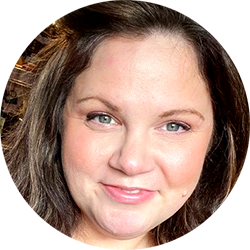 Erin Whitehead
Director of Organizational Support, First Stage 
Erin Whitehead (she/her/hers) is currently the Director of Organizational Support at First Stage in Milwaukee, WI. She holds an MBA from Alverno College and PHR certification. With over eleven years of HR and leadership experience, Erin has a strong background in onboarding, training, benefits administration, employee engagement, conflict management, performance development and continuous improvement in the nonprofit sector.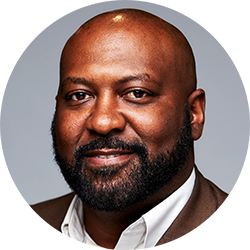 Ahmad Qawi
President/CEO, Racine Family YMCA
Ahmad Kweku Qawi is the Racine Family YMCA's Chief Executive Officer. Ahmad was born in Waukegan, Illinois, and raised in North Chicago, Illinois. He obtained a B.S. degree in Communication from Illinois State University. From 1993 till 1995, he was a HIV/STD counselor/outreach worker for the Lake County Health Department in Lake County, Illinois. From 1995 till 1998, he was the HIV/AIDS Lead Agency Coordinator for Region 7 (the collar counties of Cook County). His duties consisted of funding and evaluating nonprofit organizations that received state funds to do HIV/AIDS education, and HIV testing.
From 1998 till 2004, Ahmad was the Executive Director of the Racine Youth Leadership Academy (RYLA) in Racine, Wisconsin. In January 2004, the RYLA became a program of the Racine Family YMCA now called the Young Leaders Academy. Over the past nine years, as the Racine Family Y's Chief Operations Officer, Ahmad was responsible for operations at the Lakefront, Sealed Air and George Bray branches before becoming the President and CEO on July 1, 2020.
Ahmad has received the following awards:
In 2002, Ahmad received the NAACP Youth Advocate Awards
In 2004, he was one of five recipients of the Journal Times Award and received the UW-Parkside Racine Community Service Award
In 2007, he was the recipient of the Gabrielle Klein Youth Advocate Award
Urban League Freedom Bell Award
Wayman AME Church 2015 Community Leader Award
2017 Leadership Racine Gene Szymczak Community Trustee Award
2017 State Farm Good Neighbor Award from the Volunteer Center of Racine County
He is a 13 year member of the Racine Founders Rotary Club, on the Racine County Ethics Committee, CEO Liaison for the Social Responsibility Committee of the Wisconsin of Y's State Alliance, Chair of the Academies of Racine Steering Committee, and currently serves on the following Board of Directors: 1) Racine Public Library, 2) the Health Care Network and 3) St. Monica's Senior Living Facility. Ahmad is married with five sons.
Wrap-Up and Call-to-Action
Dr. Undraye Howard
Ballroom
Join Dr. Undraye Howard as he helps you weave together the learnings of the day and shape a call-to-action for you and your organizations.
Networking Reception
Hosted by Leadership Kenosha and Leadership Racine
Ballroom
Raise a glass with other nonprofit leaders and mingle with the current cohorts of Leadership Kenosha and Leadership Racine. These emerging and established community leaders are looking to learn more about your organizations and opportunities for board and committee service.  We'll have some facilitated networking followed by time to just connect in conversations about the learnings of the day.
The design and organization effort for this conference was done by a team of community leaders bringing their insights and connections to create an event that will not only inform participants, but also inspire them to action. The following are the team members and their organizational affiliations:
Vanesa Carmona-Lewis
Young Nonprofit Professionals of Milwaukee
Tamarra Coleman
Shalom Center
Alex Hobbs
UW-Parkside
Alison Hoffman
LCS Racine
Len Iaquinta
Excellence in Communications
Auntavia Jackson
Public Allies Racine/Kenosha
Mary Beth Kallio
United Way of Racine County
Debra Karp
UW-Parkside
Crista Kruse
UW-Parkside
Katy Lederer
Social Current
Bryce Lord
UW Milwaukee, Helen Bader Institute for Nonprofit Management
Holly McCoy
Young Nonprofit Professionals of Milwaukee
Nikki Payne
Southeastern Wisconsin Regional Planning Commission
Paula Phillips
YWCA Southeast Wisconsin
Liz Powell
Racine Community Foundation
The University of Wisconsin-Parkside is committed to providing access, equal opportunity, and reasonable accommodation in its services, program activities, education, and employment for individuals with disabilities. To request disability accommodations, contact Continuing Education at least eight weeks in advance at: 262-595-3340 (V), 262-595-2513 (FAX), or email continuing.ed@uwp.edu.