NONPROFIT LEADERSHIP Conference
Be the inclusive organization you envision.
Wednesday, November 17, 2021  |  8:00 am-4:00 pm  |  Student Center Ballroom
Many nonprofits have social justice and inclusion at the heart of their missions, but what happens when they turn the lens on their own organizations? Are their own policies and practices promoting equitable, inclusive internal cultures?
While many organizations are looking to start or bolster efforts to advance equity, diversity, and inclusion (EDI), it can be difficult to know where to begin. To realize the benefits, organizations must treat EDI as any other critical resource and commit to intentionally building infrastructure to support it. The Nonprofit Leadership Conference explores how staff and board leaders can make progress in their EDI journeys leading to organizational cultures that align with their missions.
REGISTRATION
Registration opens Aug 15.
Receive an extra $10 OFF with coupon code early10 before the end of Labor Day weekend!
KEYNOTE
An Imperfect Journey: Infusing EDI into Organizational Culture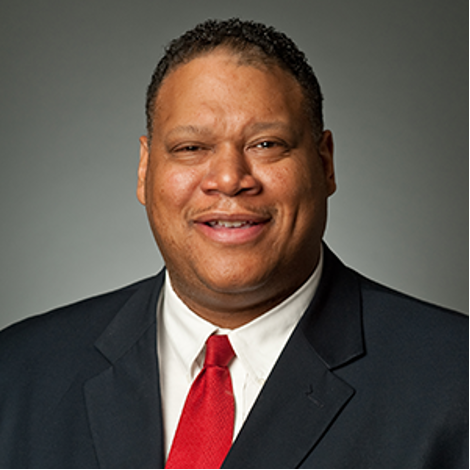 Undraye Howard, Ph.D.
Senior Director of Equity, Diversity, Inclusion, and Engagement
Alliance for Strong Families & Communities and Council on Accreditation

Since 2006, Dr. Undraye Howard has held multiple high-impact roles at the Alliance for Strong Families and Communities. He currently serves as the senior director of equity, diversity, inclusion, and engagement at the Alliance/COA. In his roles over the years, he has provided invaluable consultation to community-based organizations (CBOs) in the Alliance network and beyond. In his current role, he leads the Alliance/COA efforts in providing strategy, solutions, and support for the development of leaders in the social sector, with an emphasis on equity, diversity, and inclusion (EDI). Through his strategic leadership and direction, he and a team of network leaders have co-created helpful resources, consultation, and practices that uplift and disseminate best practices to help CBOs advance their impact on the EDI Journey.  
In addition, Dr. Howard was instrumental in developing the Alliance's current leadership platform model, the rEvolutionary Model, enabling the development of change leaders driving for system and population-level results. Other endeavors in which Dr. Howard has led includes the annual Alliance Executive Leadership Institute. This transformational experience equips leaders with the adaptive leadership knowledge and skill set needed to create greater systems change. 
Outside of his time spent with the Alliance/COA, Dr. Howard provides expert consultation to CBOs on organizational and board governance, strategic planning, human services training, and professional coaching through his personal consulting services – Howard Communication Strategy Consultants. 
Dr. Howard also has a deep appreciation and connection to the greater Milwaukee community. He has sat on the board of AD2LUV Senior Housing (2006-present), Father Hood Initiative (2012-present), and the board of Holy Cathedral (1999-present) – where he also led as youth director and deacon. He also served as a member on the State of Wisconsin Strengthening Families and Children.  
Dr. Howard holds a doctorate in business from Bellevue University. He received his Master of Arts in Communication and Bachelor of Arts in Business Administration from the University of Wisconsin Milwaukee.
We're putting together a great conference agenda, and details will be available soon. In the meantime, take a look at what we covered at the 2019 Nonprofit Leadership Conference.
Sponsorship opportunities are available and details are coming soon. Get in touch if you are interested in becoming a sponsor.
Contact Debra Karp: karp@uwp.edu  |  262-595-2208
The University of Wisconsin-Parkside is committed to providing access, equal opportunity, and reasonable accommodation in its services, program activities, education, and employment for individuals with disabilities. To request disability accommodations, contact Continuing Education at least eight weeks in advance at: 262-595-3340 (V), 262-595-2513 (FAX), or email continuing.ed@uwp.edu.