SHRM Certification
Advance your career with SHRM-CP or SHRM-SCP exam preparation.
By becoming SHRM certified, you prove your knowledge, competency, and value to colleagues and to employers looking for a competitive edge in today's global economy. As one of only 275 approved SHRM Education Partners in the world, UW-Parkside Professional & Continuing Education is committed to helping you advance your knowledge, competencies, and skills as a human resources professional. Our course combines the best exam preparation system with expert instruction and peer discussion to help you learn and retain the material effectively, increasing your success on the SHRM-CP and SHRM-SCP exams.
Also available: SHRM Essentials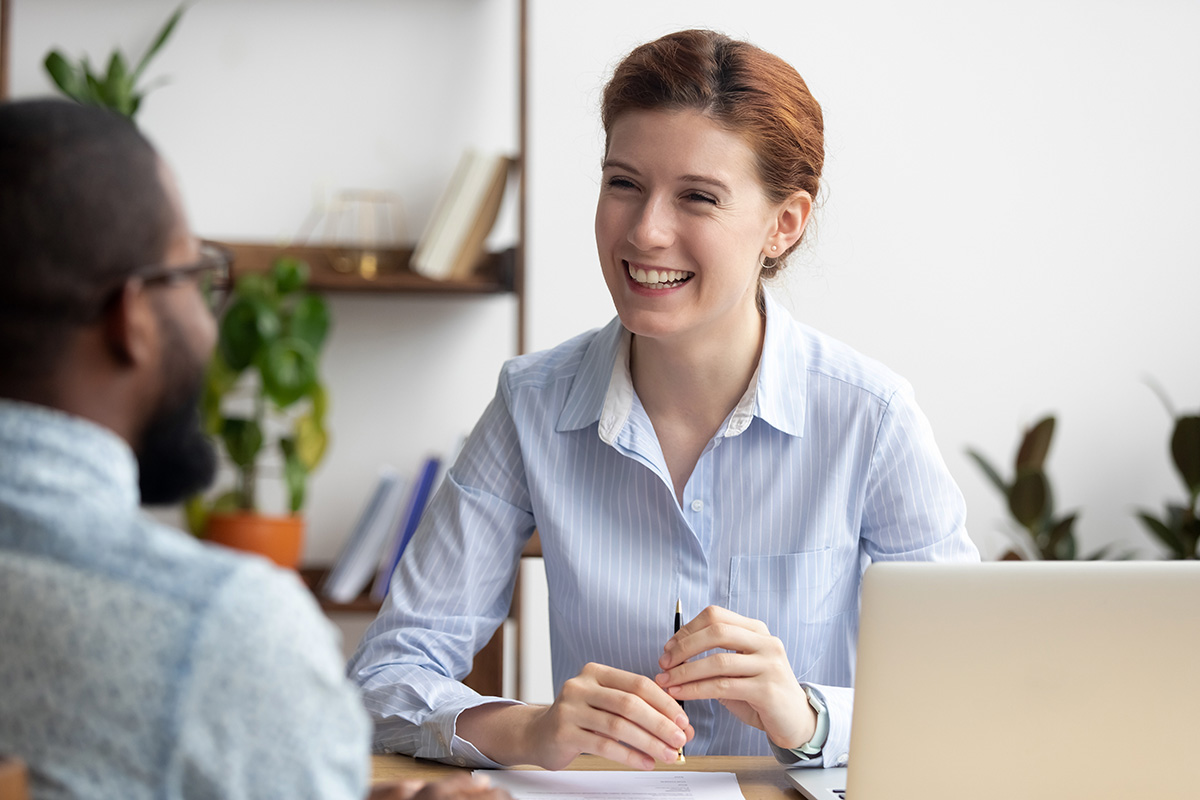 In partnership with SHRM, the 2021 SHRM Learning System® is designed by global subject matter experts and covers the entire SHRM Body of Competency and Knowledge. Our intensive program combines expert instruction with the 2021 SHRM Learning System® so you will learn faster, retain more knowledge, and stay on track for exam success. Throughout our program, you acquire the competencies and knowledge needed to achieve SHRM certification and advance your career.
Instructor
Sheronda Glass, PhD
Human Resources Director, University of Wisconsin-Parkside
Sheronda Glass has worked for the University of Wisconsin-Parkside since 2016 and is currently the Assistant Vice Chancellor of Human Resources, and Employee Engagement. She is a human resources executive with 25+ years of HR experience having worked in a variety of industries, including healthcare, consumer products/manufacturing, and most recently, K-12 education. She has extensive experience in the areas of HR strategic planning, conflict resolution, performance management, labor relations, and diversity management. She has also worked as a consultant for over six years, consulting in both for-profit and non-profit organizations. She is a certified trainer/facilitator in the areas of conflict resolution, emotional intelligence, performance management, and cultural competency. 

Sheronda received her Ph.D. in Business Management with a specialization in Human Resources from Capella University. She has taught human resources courses including Performance Management, Introduction to Human Resources Management, and currently teaches Essential Personal Skills for Project Management and Staffing Organizations. She has also achieved the Professional in Human Resources certification awarded from the Society for Human Resources Management and the HR Certification Institute. She is a facilitator for the prep course for SHRM professional certifications and SHRM Essentials for non-HR managers. She is the recipient of the 2018 Milwaukee Business Journal HR Award and the UW System 2019 Outstanding Women of Color in Education Award. 
Modules
The SHRM Learning System contains modules of study based on the SHRM BoCK. You'll access each learning module online via the embedded e-reader, which allows you to navigate quickly and easily from reading a module to completing activities and answering questions to check your progress.

HR Competencies Module
Leadership & Navigation
Ethical Practice
Business Acumen
Consultation 
Critical Evaluation 
Relationship Management 
Global & Cultural Effectiveness 
Communication 
Organization Module
Structure of the HR Function
Organizational Effectiveness & Development
Workforce Management 
Employee & Labor Relations 
Technology Management 
People Module
HR Strategic Planning
Talent Acquisition
Employee Engagement & Retention
Learning & Development
Total Rewards
Workplace Module
HR in the Global Context
Diversity & Inclusion
Risk Management 
Corporate Social Responsibility 
Employment Law & Regulations (U.S. Only) 
SHRM Certification Employer Benefits
SHRM certification is more than a great choice for HR professionals who want to increase their knowledge, advance their skills, and earn recognition from the global HR community.  SHRM certification benefits your entire organization.

1. It demonstrates that your HR professionals have mastered the application of HR technical and behavioral competencies.

2. Certification prepares your HR staff to assume greater leadership roles and contribute to the strategic direction of your organization. 

3. Exam preparation helps HR professionals bring new ideas to your organization that will help drive success.

4. It helps create a common language that optimizes consistency and effectiveness when facing matters related to human resources.

5. Certification exams cover the global SHRM BoCK™ ensuring that your certification is relevant worldwide in today's global economy.

Need 5 more reasons? 
SHRM shares their top five benefits to employers. Watch the video.
What Can I expect?
The 2021 SHRM Learning System delivers the most comprehensive, effective, and up-to-date exam preparation tools available.
Effective and proven results. Candidates who use the SHRM Learning System consistently beat the average exam pass rate.
One source for knowledge and application. All the study tools you need to understand, apply and engage with behavioral competencies and HR knowledge.
Current and relevant content. The SHRM Learning System has been updated to align with the SHRM BoCK, the defined standard for knowledge and competencies required of HR professionals around the world.
Convenient 24/7 online access. to your study tools from any mobile device, tablet, or computer
Your course is specifically tailored to meet your needs and the needs of adult peers. By completing all assigned readings and activities prior to each class, you are prepared to engage in classroom sessions, including:
A high-level review of course material
Interactive discussions and learning activities focused on the practical application of HR competencies and knowledge
Sample assessment questions
Study and test taking tips
Reasons to Choose our course
Our program meets your needs and increases your success on the SHRM-CP and SHRM-SCP exams. Here's how we know.

1. You learn from a SHRM-certified instructor with over 20 years of experience working in a variety of industries, including healthcare, manufacturing, and education.

2. Our course uses the SHRM Learning System, historically ranked as the #1 HR certification prep tool.

3. We support your ability to acquire knowledge and understand behavioral competencies to help you prepare for the SHRM certification exam throughout your experience.

4. Our program follows a structured learning experience that is designed to help you stay on track.

5. Opportunities to network and learn from your peers enhances your understanding of the material while deepening your connection to the profession across industries.

6. Earn up to 36 PDCs if you choose to take our comprehensive and accelerated option for professional development only. 
REVIEWS
"Dr. Glass was a pleasure to learn from and really listened to the needs of the students. All practice exam answers were explained, we went backwards or forwards when necessary, and still managed to laugh a lot! Highly recommended." - Katie

"Three excellent things came from this course. (1) Excellent material, the course provided accurate material to help study for the exam. (2) Excellent educator, Dr. Glass did an amazing job helping us understand how to read and interpret the questions. (3) Excellent people, the people that I met throughout the course provide an amazing network to assist with studying and future connections." - Michael

"Professor Glass is a wealth of knowledge, I will continue seeking opportunites to learn from her" - Erika 

 
The University of Wisconsin-Parkside is committed to providing access, equal opportunity, and reasonable accommodation in its services, program activities, education, and employment for individuals with disabilities. To request disability accommodations, contact Professional & Continuing Education at least eight weeks in advance at: 262-595-3340 (V), 262-595-2513 (FAX), or email continuing.ed@uwp.edu.