A Warm Introduction to Health Science - Interview With Andrea Graczyk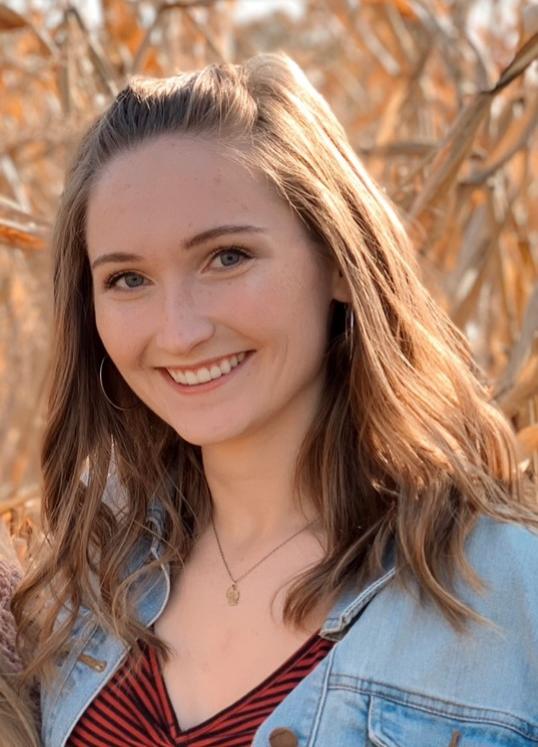 June 2021
Andrea Graczyk, applied health sciences student, reflects on how her community-based learning experience at Kenosha County Public Health's COVID-19 community vaccination clinic made her eager to continue volunteering for years to come.
Andrea Graczyk, a sophomore at the University of Wisconsin-Parkside, worked alongside a team of greeters at the Kenosha County Public Health's COVID-19 community vaccination clinic as part of a community-based learning assignment for her Intro to Applied Health Sciences course. Bringing her warm personality, she welcomed and directed many individuals who came to the clinic to receive their COVID-19 vaccination. With a team of 15 greeters, Andrea and the other volunteers made sure the line was able to move at a steady pace in order to prevent any complications. Community members were encouraged to ask any clinic volunteer questions they may have on the required paperwork or the COVID-19 vaccine they were receiving. After the correct forms were properly filled out, Andrea and her team then collected the clipboards to be thoroughly sanitized.
"When you take [a CBL] class you are never going to leave disappointed, you are going to feel so fulfilled and so satisfied because volunteering makes you feel that way."
Starting at eight o'clock in the morning, Andrea worked hard at the clinic for seven and a half hours. Even though that may seem like a long day for some, Andrea assured that "it felt like 20 minutes." Each volunteer had a significant role to play in order for the clinic to be a success. "You could tell that [the staff] loved being there and they were so excited to help the community," Andrea said with a smile. Her years of volunteering with her grandparents at a young age influenced her interest in giving her time in order to help the community. As a transfer student from Milwaukee, Andrea has had nothing but positive interactions at Parkside.
"Parkside in general is just so much better at getting their students engaged in class and with the community, there is no comparison."
Community-based learning allows students to develop beneficial skills that can be used in future careers. Dr. Penny Lyter instructed the course this past semester in a hybrid setting. "Dr. Lyter is so great at getting us engaged […] she really wants everyone to get to know each other." Andrea intends to pursue a career in athletic training, and she was impressed by how the introduction course gave students a look into what their future may look like in the field.
Bridget Stella
Social Media Intern
Office of Community and Business Engagement

Go back to the CBE Stories webpage.