Discovering a Passion for Volunteering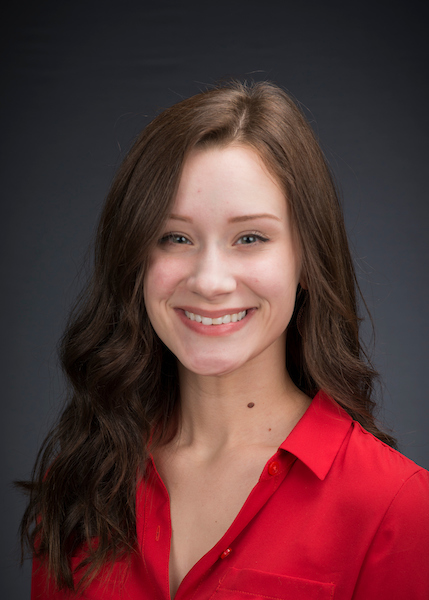 Alyssa Berg is a sociology major at the University of Wisconsin-Parkside. She's a Community Engagement certificate student as well as an on-campus intern for Feeding America.
Alyssa didn't initially set out to pursue the Community Engagement certificate. She signed up for CBL 101, thinking it would be an easy class. "First of all, it's not easy." Alyssa says. "But it was also an amazing experience." She immediately found that she had a passion for volunteer work and decided to take additional CBL courses.
"Being a volunteer helped me to understand the importance and the impact volunteer work can make on people's lives, and that's why I decided to do the certificate."
In one of her CBL courses, Alyssa worked with a team to start establishing Parkside Parents, a student organization for parents on campus. They organized an event on campus to gauge interest from students. Alyssa calls this experience the most rewarding so far. "It is something I felt really strongly about, so it was amazing that we created this event and had people show up for it."
"I'm a full-time student and a full-time mom. People ask me all the time, 'How? How do you have time for all that?'"
Alyssa's job as an intern with Feeding America is to spread awareness about food share on campus. " People don't like to talk about food share or being on public assistance, so my job is to get rid of that stigma and make it more comfortable to talk about." She works to screen applicants and help with applications, as well as encouraging campus-wide discussion about food scarcity. More than half of Parkside student receive financial aid, so the need on campus is great. Part of Alyssa's job is making sure these students know they aren't alone.
Through her work with Feeding America and the volunteer work in her CBL courses, Alyssa has learned many valuable skills, including communication and organizational skills. "Time management was also something I learned. When you volunteer somewhere you are giving them your time and telling them that you're going to be there, so they rely on you to be on time."
"My internship is going to impact my career in every way, because now I know what I want to do and what I enjoy. It's the first step in that direction."
Alyssa feels her experiences in both her CBL courses and her internship have had a definite impact on what she wants to do in the future. "Working with Feeding America has really helped me realize that I really want to continue to work with the community." She plans on applying the skills she has gained from her major, internship, and Community Engagement certificate to pursue a career that will allow her to continue working with the community and helping those in need.
For anyone interested in the Community Engagement certificate, Alyssa says, "Take the [CBL 101] class. What could you lose? It's one project. Volunteer and see how you like it." She also encourages other students to find what they're passionate about and to look for internships that would let them explore their interests.
"Volunteering and being a part of the community is something that is part of me now, and something I want to be part of me forever."