UW-Parkside Digital Photography Students Capture the Spirit of Racine
In Kristen Bartel's ART 371 course, students learned more than how to use a digital camera and frame a scene. Through a partnership with a local nonprofit, Visioning a Greater Racine, Bartel's students learned about the powerful role art can play in bolstering civic pride and contributing to a sense of community.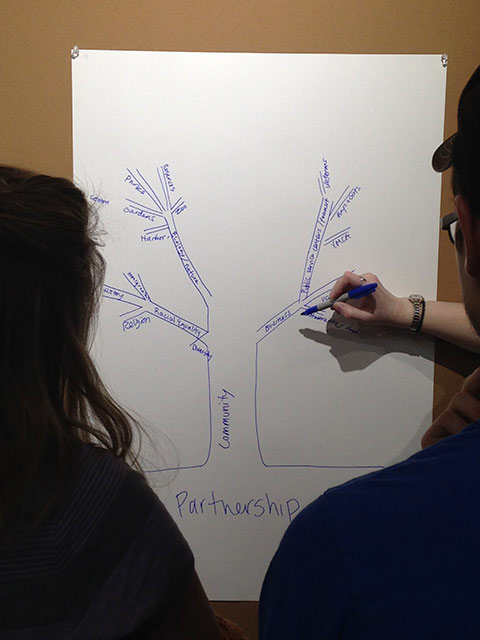 Students reflect on their experiences in the community.
Learning extended beyond the walls of the classroom as students became immersed in the Racine community. A representative from Visioning a Greater Racine shared with the students the agency's mission to create a flourishing community and asked the students to help promote a positive image of the city. The ART 371 students then spent an evening at the Racine Heritage Museum to meet with a local historian. Finally, they worked in teams to ride the city buses and talk to Racine residents. After spending time in the community, students came back to class and reflected on the various aspects of community and how their photos could illustrate these concepts. With a greater understanding of what makes Racine special, the students captured images they felt would contribute to a sense of pride and a positive image of Racine.
The semester-long project ended with a celebration of their work at a pop-up gallery at the historic Corinne Owens Transit Center in Racine. The students' work was also installed inside the Belle Urban System buses to be enjoyed by riders.

Senior Art student Shelby Nesmith said, "It's so nice to do something for the community. Ordinarily, we have this art that we don't know what to do with. We put it in a portfolio. It's really great for it to be shown and appreciated. It was made for a very deep purpose."
In addition to contributing to the community, students also had the opportunity to build their professional portfolios and make connections with local artists and business owners.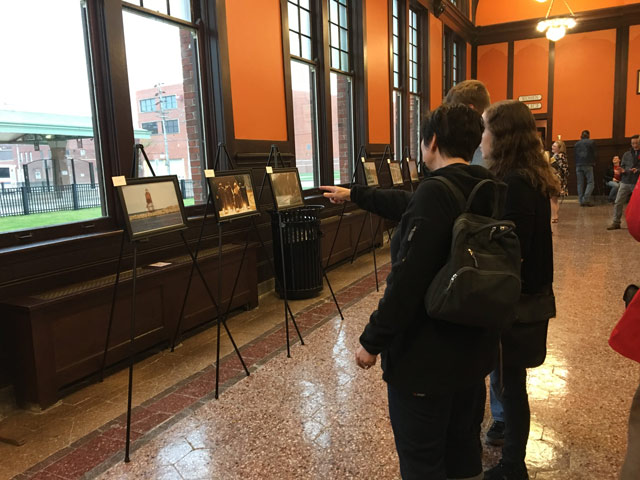 Guests admire the students' photography at the community exhibition.