Experience is Key - Interview with Cassidy Schwimmer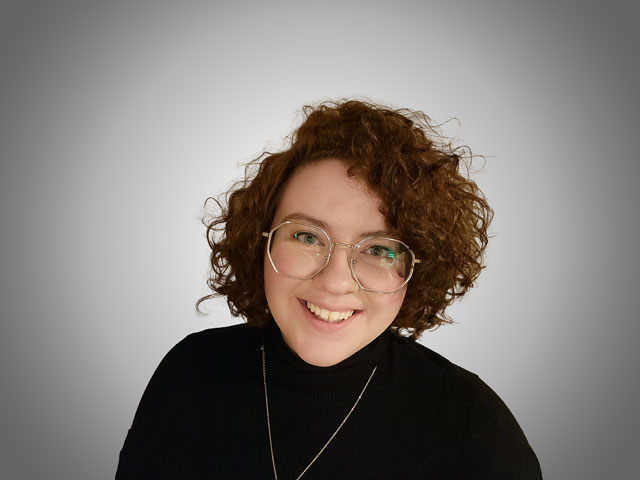 Class of 2021 Alumni Cassidy Schwimmer
Majors: Communication & English
April 2022
While taking the course Writing for Multimedia, Cassidy's talent for writing was quickly noticed by her instructor Tannette Elie. When Elie encouraged Cassidy to pursue an on-campus internship, Cassidy did not hesitate. She was offered the position and for her last few semesters at Parkside, Cassidy focused on her role as the Multimedia Intern for the department of Community and Business Engagement. 
"I needed some kind of experience when I left [UW-Parkside] to show I [could] apply what I learned in college." 
With a strong passion for writing, and eager to use her internship to challenge herself, Cassidy did extensive research on how to improve her writing skills and implement professional skills in her position. In her role, Cassidy interviewed fellow Parkside students about their community-based learning and internship experiences and then shared the students' stories with the public through social media and the Community & Business Engagement website.  
"I wanted to be recognized as someone who belonged in this sphere of writers." 
Cassidy received constructive feedback from her supervisor, Amy Garrigan, on each story she wrote. The advice gave Cassidy an opportunity to learn from minor errors. Using the feedback helped her create articles of high quality as time progressed with her internship.  
After graduating in 2021, Cassidy left Kenosha and settled in Green Bay, Wisconsin. This next chapter in her life, her goal to incorporate her education in her future career, drove Cassidy's job search. Through the difficulties of searching for a job that was right for her, Cassidy eventually discovered Best Version Media publications. 
"The reason why I got the interview, was not because of my degrees, it helped […], but on my resume it had 'published 16 articles.' It's what got me the foot in the door." 
Cassidy now takes on the responsibility as a content specialist for the fast-growing marketing firm. To ensure the featured content aligns correctly with the company's guidelines, Cassidy views the submitted magazines, while also creating content for their social media. 
Cassidy is delighted to be expanding her skills and having a career that she loves in a collaborative environment. 
"I work with a lot of great people, I couldn't be happier." 
Bridget Stella
Multimedia Communication Intern
Office of Community & Business Engagement