Community Engagement: A Life-Changing Experience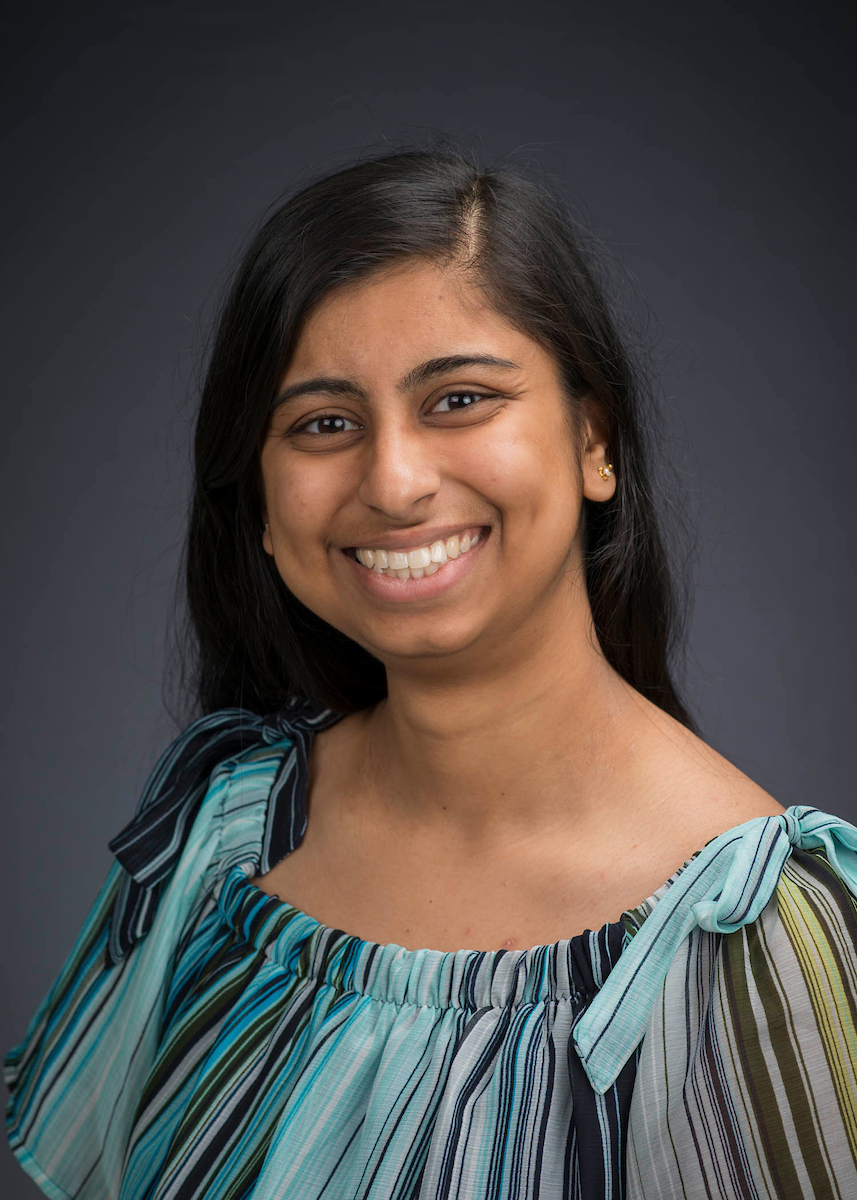 Purvi Patel is a 5th year student at the University of Wisconsin-Parkside. She a biology major with a minor in chemistry, and she's also a Community Engagement certificate student. Purvi saw the certificate as an opportunity to get more involved in the community through volunteer work and has gained leadership and communication skills she believes will be vital in her future career as a physician.
"Taking the community-based learning courses gave me a chance to see other perspectives. As a biology major you're always around around science... you don't really see what's out in the world. And there is so much more."
Purvi has a love of volunteering and teaching, and though she is very passionate about science, she found she didn't have many opportunities on her own to get involved in community projects. Taking the courses required for the community engagement certificate made it easy for her to find places to volunteer, and even gave her a chance to meet more of the faculty on campus.
"If I wasn't pursuing the certificate I would've never taken event management, which means I would've never even been in the sports and activities building. It gave me a chance to get out of my bubble… I got to know the staff members in sports and activity, help out with a tournament, and see a basketball game."
Purvi believes that the skills she has gained through her community engagement courses will help her immensely in the future. "As a physician, you're not just performing surgery. There's communication going on. You have to be able to speak to people, to feel what they're feeling, to have an honest connection." She used to get very nervous about speaking in front of large groups, but now that she has had more opportunities to speak in front of crowds she is slowly becoming more comfortable. The classes she took for her certificate helped her to learn leadership skills and the importance of working with others. "You can't physically make every step of a plan," she said, but there are so many things that can be achieved when others are involved in the process.
"Be more proactive. You might know what career you want, but it's not the only part of your life."
Purvi wants other students to understand the importance of branching out. Students' majors and future careers are an important part of the college experience, but as Purvi says, "It's just one part of [your life] and there's a lot more to it, and in order to figure out what it is you have to get out of your comfort zone and do things you never thought you would do." As part of the volunteer work she has done in the classes she's taken for the certificate, she's had the chance to make more connections, which will ultimately benefit her not only in her career but in other areas of her life as well.
"If you're thinking about doing the certificate, don't hesitate, do it. It's going to be the best decision of your life."
The message Purvi wanted to leave students with is this: "If you're thinking of doing the certificate, do it, because you'll love it." She says even students who are undecided can benefit from the certificate because it gives them the opportunity to explore different career options beyond what could be discussed in a classroom. Real world experience is invaluable to anyone on any career path. While she said that the classes weren't without their challenges, they are some of the easiest courses to take and they are also some of the most rewarding. "A lot of people get lost when they come to college. They don't know who they are. But the work you do in these classes can really help you to figure that out."