Theater at Any Age Anywhere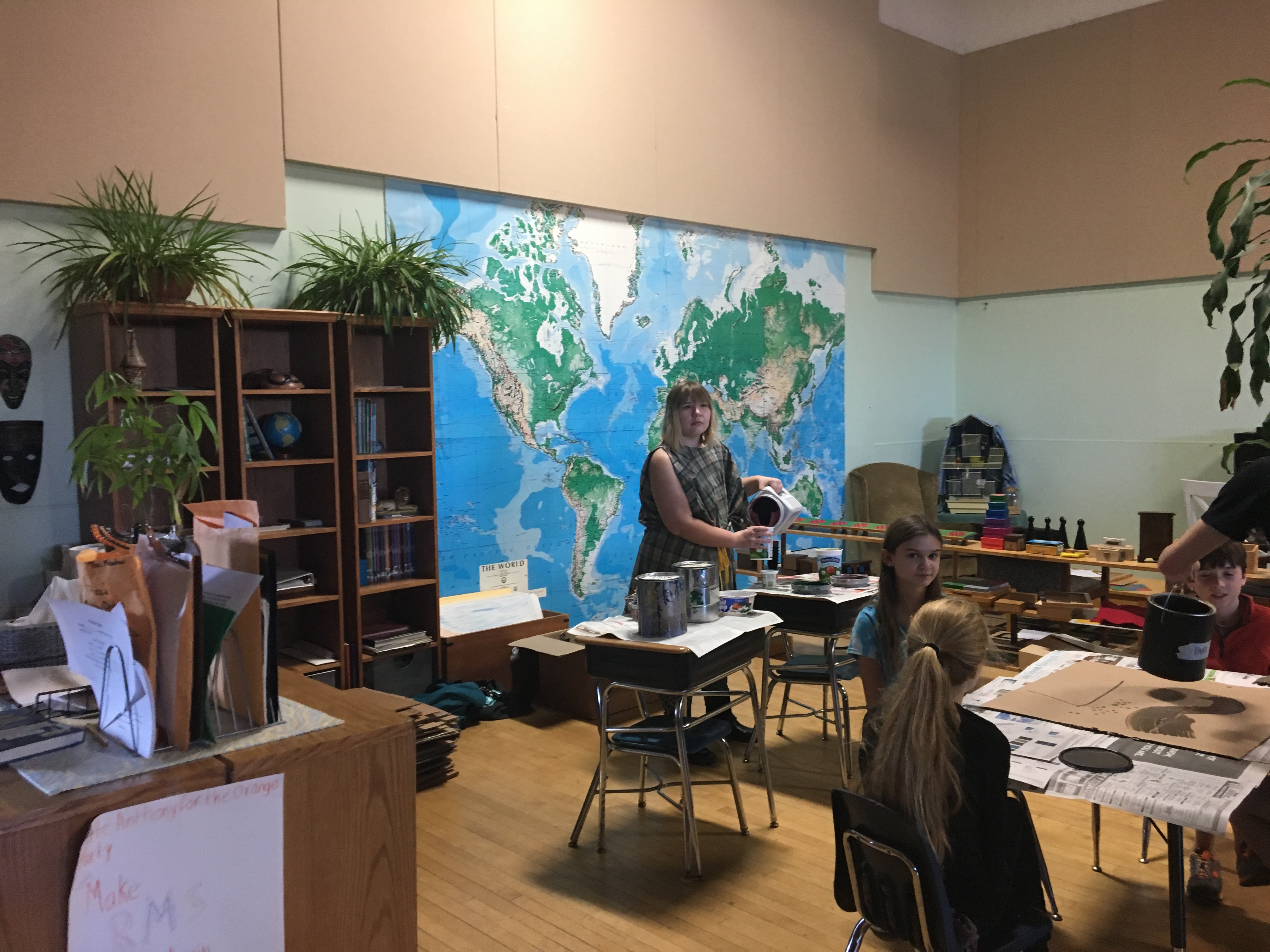 Dr. Lisa Kornetsky, Associate Professor in the Theater Department at UW-Parkside, believes that it is important to demonstrate to her students the many different ways the theatrical arts engage with the community. We engage with theater in many ways beyond attending a play in a traditional performance space. So, Dr. Kornetsky has begun to incorporate a community-based learning course into her Sophomore Seminar. In doing so, her students develop a deeper understanding of how theater shapes community, in addition to exposing them to potential career avenues once they graduate from UW-Parkside.
This fall semester, Dr. Kornetsky partnered with Rita Lewis, principal of Racine Montessori School, in a project that would introduce different aspects of the theater and the arts to students. Seventeen students in the Theater Sophomore Seminar participated in the CBL project, visiting Racine Montessori classrooms once a week. The Parkside students broke up into groups based on their expertise: performance, stage design or costumes. Each group was then paired off with a group of elementary students to participate in a different activity.
The group working on stage design created templates of scenery to be used for the school's spring production of Alice in Wonderland. The costume group played a game of "Guess who". With help from the Parkside students, Racine Montessori students would take turns (picking from a pile of costume pieces and props) dressing up as a famous character or person and the rest of the group would take turns guessing who they were. Finally, the performance group would do a different series of acting exercises, such as a mimicking game.
Both the Racine Montessori and the UW-Parkside students enjoyed their experiences with the CBL project. Parkside students appreciated the opportunity to get outside the classroom, and use the skills and talents they had acquired in a new setting. The Racine Montessori students (and teachers) appreciated the excitement these activities brought to their day. It also provided an opportunity for these young students to begin to think about college, perhaps attending UW-Parkside one day.