Economics is the study of rational choice and the allocation of scarce resources in light of social values and competing needs and wants. Economics is used by everyone–individuals, businesses, and governments–and examines fundamental issues faced by societies: what goods and services should be produced; how should they be produced; and how should they be distributed in today's interconnected world.
Studying economics develops methods of thinking that can be directly applied to a wide variety of problems in many different areas. Economics graduates possess analytical and problem-solving skills that enable them to understand economic phenomena and make optimal economic decisions.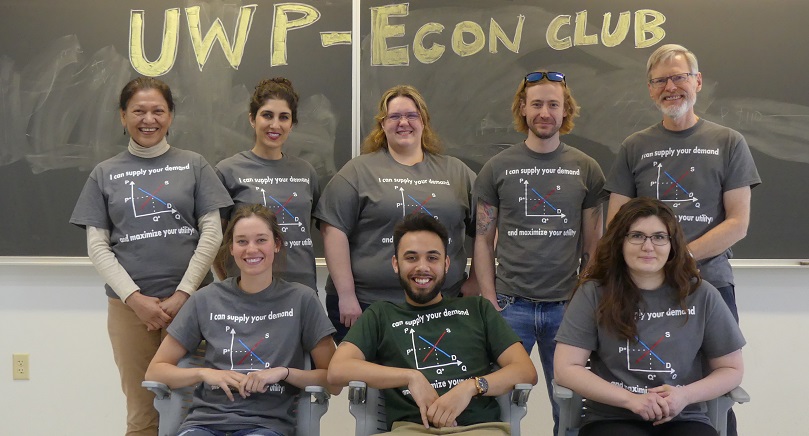 Graduates with a bachelor's degree in economics are employed in a wide variety of jobs in both the private and public sectors of the economy. Recent economics graduates have obtained positions at Snap-On Tools, Komatsu, Modine Manufacturing, Humana Healthcare, US Bank, Northwestern Mutual, Educators Credit Union, Case-New Holland, Hewitt Associates, the U.S. Veteran's Administration, Prudential Financial, Runzheimer International, and Johnson Bank. The economics program also provides an excellent background for graduate work in business, law, or the social sciences.
The Economics Department supports the Economics Club and participates in the College Fed Challenge, a national economics competition sponsored by the Federal Reserve Bank.
Learn more about Economics at Parkside.