CURRENT ISSUES FOR INTERCOLLEGIATE ATHLETES PANEL  |  10 AM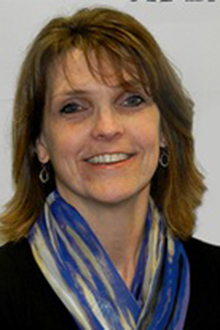 Kris Dunbar
Commissioner of Great Lakes Intercollegiate Athletic Conference (GLIAC) 
Kris Dunbar was selected as the seventh commissioner of the Great Lakes Intercollegiate Athletic Conference and began her term on May 1, 2017. Dunbar arrives from Lake Superior State University following 24 years of service as a student-athlete, basketball coach and ten years as director of athletics.  
"Kris Dunbar has the skills and abilities that make her a great fit for the GLIAC Commissioner position," stated Saginaw Valley State University President and GLIAC Council of Presidents Chair, Dr. Donald J. Bachand. "She has demonstrated great vision and leadership ability as Director of Athletics at Lake Superior State. Her knowledge and history with the GLIAC will serve her well in the process of moving the GLIAC forward."
"I would like to thank Dr. Don Bachand and the search committee for the opportunity to lead one of the most-prominent conferences in NCAA Division II," Dunbar said. "I am humbled and honored to be the next GLIAC commissioner."
Dunbar served five years (2011-15) on the NCAA Division II Management Council. During that time, she also served on the D2 Championships and Identity sub-committees. She has chaired both the GLIAC and Western Collegiate Hockey Association executive committees.
Dunbar is a Sault Ste. Marie, Mich., native who was inducted into the LSSU Sports Hall of Fame in the Fall of 2016. She was a four-year starting guard and three-year co-captain for the Lakers from 1988-92. During her eight-year stint (1998-06) as head women's basketball coach and senior women's administrator, Dunbar led the Lakers to a 154-72 record, including five straight 20-win seasons and five straight NCAA Tournament appearances. Dunbar was named GLIAC and Great Lakes Region Coach of the Year in 2002, and Women's Basketball Coaches Association Michigan College Coach of the Year in 2003. She was also named the GLIAC's top coach in 2005 after winning her fourth straight GLIAC North Division title. She led the Lakers to GLIAC Tournament titles in 2003 and '04. The Lakers reached the NCAA Midwest Regional finals in 2004.
Dunbar earned a master's degree in education from Elmira College in 1997 and served as an assistant coach at LSSU in 1997-98. Kris and her husband, Al, have two sons, Tyler and Jaylen. In 2011, Dunbar joined her father as a member of the Upper Peninsula Sports Hall of Fame.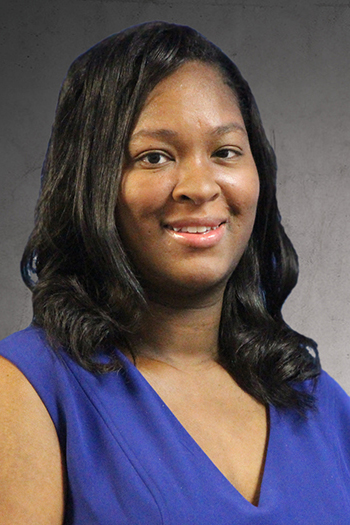 Danielle Harris
Commissioner of Wisconsin Intercollegiate Athletic Conference (WIAC) 
Danielle Harris begins her first year as commissioner of the WIAC in 2020-21. She comes to the WIAC after serving as the Associate Commissioner of the Great Lakes Intercollegiate Athletic Conference (GLIAC) since 2013. At the GLIAC, Harris oversaw the sports of men's and women's basketball, men's and women's soccer, softball, track & field and volleyball. She served as a member of the NCAA Division II Women's Basketball Regional Advisory Committee from 2019-20 and Softball Regional Advisory Committee from 2013-16.
 
She played a key role in conference governance, compliance, championships and student-athlete welfare. Harris disseminated NCAA and GLIAC rules information and interpretations and NCAA legislative proposals. She also served as a conference liaison to the NCAA AMA staff and assisted member institutions with NCAA and coaches certification processes.
 
Harris created the GLIAC online store and enhanced branding at GLIAC championships, as well as overseeing the redesign of the conference website.
 
She established a new Student-Athlete Advisory Committee retreat format and curriculum to include more programming on the NCAA Life After College and Student Mental Health and Wellness Initiatives.
 
From 2016-19, she served as a guest speaker at the NCAA Career in Sports Forum, discussing the topic "Understanding Conference Offices". In 2019, Harris was a Fall Grant Recipient from the National Association of Collegiate Directors of Athletics, and Collegiate Event and Facility Management Association.

Prior to the GLIAC, Harris served as an athletics coordinator at Cleveland State University (Ohio) from 2010-13. She was the department liaison for the president's office, human resources, student employment, campus police and university foundation. Harris processed and managed all sport specific and annual giving programs, and coordinated all activities related to special events for the Viking Club.
 
In 2012, Harris was the travel coordinator for the second and third rounds of the NCAA Division I Men's Basketball Tournament that were hosted by the Vikings.
 
She was a graduate of the NCAA Leadership Institute in 2013 and participated in the National Association of Collegiate Women Athletics Administrators Division II Governance Academy in 2014.
 
From 2007-09, she was a facilities and operations graduate assistant at Kent State University (Ohio), and served in event operations for the 2007 NCAA Division I Women's Basketball Final Four. In addition, Harris was an event operations assistant at Quicken Loans Arena in Cleveland, Ohio, from 2006-07, and a media relations and operations intern with the Mid-American Conference from 2005-06.
 
Harris is a member of the Collegiate Event and Facility Management Association, National Association for Athletics Compliance, Women's Leaders in College Sports and Zeta Phi Beta, Sorority Incorporated.
 
She earned a bachelor of science in journalism from Bowling Green State University (Ohio) and master of arts in sports management from Kent State University.
 
Harris resides in Madison, Wis., with her husband, James, and son Jaxon.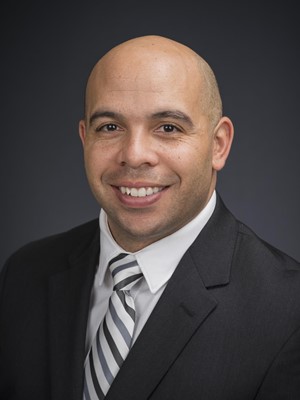 Chris Barker
Deputy Director of Athletics at University of Wisconsin-Parkside
Chris Barker was hired at Parkside in March of 2018.
As Deputy Director of Athletics, Barker will work alongside the Director of Athletics, Andrew Gavin, to provide strategic vision to the athletics department, in addition to providing leadership to major facility and fundraising initiatives on the horizon.
Barker will also serve as the sport administrator for men's and women's soccer, men's and women's cross country and track & field, baseball, and softball programs. Chris also oversees athletics department staff related in the areas of facilities, event management, and department operations. Barker will continue to have direct oversight of the department's finances, human resources, facilities, external rentals, and event management.
A few highlights of Barker's work include revamping Parkside's internal operations, building relationships and creating efficiencies with campus colleagues, assisting with the hiring of head coaches and staff, and co-chairing the Ranger Impact Open presented by Kings and Convicts Brewing Company.
In May of 2019, Barker was promoted to Senior Associate Director of Athletics for Administration and Revenue Generation. In this role, Barker was directly involved in revenue generating initiatives such as fundraising, corporate partnerships, and external rentals.

In 2019, Barker was selected to participate as a member of the NCAA's Pathway Program, and was selected to serve on the Board of Directors of the Racine YMCA.
In March of 2018, Barker was named the Associate Director of Athletics for Internal Operations.
His primary function as the Associate Director of Athletics for Internal Operations was to directly administer and provide oversight of all aspects of budgeting, revenue generation, financial management, event management, facility operations, camps and clinics, and NCAA and governmental reporting for the athletics department. Barker serves as a liaison to the business services, human resources, and facility management offices and advise the department's staff on all matters pertaining to UW-System policies on purchasing, travel, and hiring. In addition, Barker will assist the department in corporate partnerships, fundraising, strategic planning, facility projects, and the preparation and execution of bid processes.

Barker joined Parkside after spending nearly three years at Carthage College in Kenosha, Wis., as the Assistant Director of Athletics where he oversaw event management, NCAA compliance and eligibility, student-athlete well-being, and oversaw the Student Athlete Advisory Committee. While at Carthage, Barker also assisted with all athletic department annual giving, alumni engagement, corporate sponsorships and all other day-to-day operations of the athletic department. Barker also served on the Equity & Inclusion Committee and Staff Council.
 
Prior to Carthage, Barker was the General Manager of Hitters Baseball in Caledonia, Wis., where he oversaw the entire organizational budget, facility scheduling, facility rentals, camps and clinics, and was responsible for all marketing aspects and community service events. Barker helped the organization successfully transition from an 18,000 square ft. facility to a 44,000 square ft. facility.

He began his career as an assistant baseball coach at Delaware State University (2011-2014). During his time at Delaware State, the baseball program had a record of 103-48-1 and won three MEAC North Division titles (2012, 2013 and 2014). Barker was promoted in 2013 to the recruiting coordinator. During his time, the Hornets also received NCAA division I regular season statistical awards for 2012 team hit by pitches (152), 2013 team stolen bases per game (3.02), 2014 team batting average (.331) and 2014 on base percentage (.431).
 
While playing two years of baseball at Madison College, Barker was named All-Conference, NJCAA All-District, 2009 Rawlings Gold Glove Award, and the College's Sportsperson of the Year. From Madison College, he moved to UNC-Greensboro where he played on the baseball team and went on to earn his Bachelor's Degree in Communication Studies in June of 2011. Barker earned his Master's Degree in sport administration in May of 2014 at Delaware State University.

A native of Racine, WI, Chris and his wife Emily are proud parents to their son Henry (2).