Mar 13, 2019  |  4-6:30 pm
The Rita, D184  |  UW-Parkside

PAUL CORTESE, internationally acclaimed violist, is coming to Parkside as the Howard Brown Artist-in-Residence to conduct a series of clinics in local high schools and a masterclass that you can attend! Improve your musical talent and learn from an expert at this great opportunity.
MASTERCLASS: [noun]
a lesson, especially in music, given by a famous expert to very skilled students
HOW IT WORKS
You get to decide if you join the masterclass to perform or to audit. If you perform, you will play a selection of your choice for Paul and he will give you immediate feedback. If you audit, you will not perform for Paul. Instead, you will observe everything from the audience. Both experiences are valuable for musicians, but we recommend you take advantage of the opportunity to play viola for an expert violist! (It's not scary, it's actually very fun.)
REQUIREMENTS
You must submit the registration form. If you are a minor, you must have a signed parent release consent form with you before the masterclass.
ACCOMPANIMENT
You are encouraged to bring your own accompanist, but you can also perform without one. Piano will be available in the concert hall.
Ready to join the Viola Masterclass?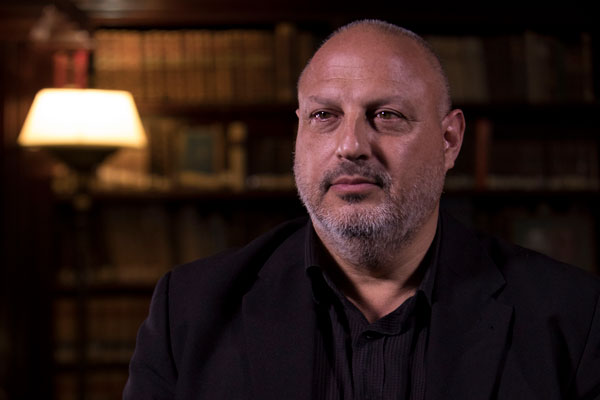 About Paul Cortese

Born in Kenosha, Wisconsin to Italian parents, Paul Cortese graduated from Tremper High School and was the winner of the Kenosha Symphony Competition.
Cortese graduated from the Curtis Institute of Music, where he studied with the famed violist Joseph dePasquale. Previously, under the tutelage of Stanley Nosal, Guillermo Perich, John Garvey, and Burton Fine, he pursued his studies at the University of Illinois and the New England Conservatory in Boston.
(Continued below.)
READ MORE ABOUT PAUL CORTESE
While completing his studies, Cortese performed with the Philadelphia Orchestra and the Boston Symphony, and was offered the Principal Viola position in the Teatro alla Scala. In 1986 he became the leader of the viola section of the Gothenburg Symphony orchestra under their music director Neeme Järvi. He made his debut with orchestra in Alice Tully Hall in New York in 1991. Although he has been guest principal viola in over a dozen European orchestras, Cortese dedicates an increasing amount of time to solo and chamber music playing.
Cortese has performed extensively in the US, Canada, and the European Union, collaborating with numerous chamber music groups such as the Kandinsky Trio, the Trio Arbós, and various string quartets, participating in international music festivals such as Tanglewood, Evian, Banff, Musicades of Lyon, Granada, Grand Teton, and many others. He has performed on numerous occasions with Context, a flexible chamber group of historically informed interpretation in the US. In Spain, he has been a member of the Beethoven Klavierquartett for over twenty years, and recently performed with the Jacques Thibaud String Trio.
Cortese has recorded works by Elliot Carter, William Bergsma, Alan Hovaness, Vincent Persichetti, and George Rochberg , Shostakovich, Martinu, and works by Otto Luening, Witold Lutoslawski, Rebecca Clarke, Ralph Vaughan Williams, Walter Piston, and Roy Harris, Milhaud, Ernest Bloch, Debussy, etc. for DG, Chandos, ASV, Crystal, and many others, most notably the complete works of Paul Hindemith, in honor of his centenary, with the Philharmonia Orchestra of London on the ASV label, the only recording of its kind.
Paul currently lives in Barcelona, Spain, where he is professor of viola and chamber music at the conservatory of the Liceo , along with a regular masterclass in the Arcos Academy in Madrid. He has been collaborating with the Baltic Youth Philharmonic, Kristjan Järvi, music director, and has taught masterclasses in Spain, Italy, France, Vietnam, the US, Poland, Latvia, Germany, Estonia, Georgia, Azerbaijan, Moldova, Brazil, and Colombia. He currently plays a viola constructed for him by the fine Spanish maker Agustín Clemente of Madrid in the year 2006, a viola by Guillem Gecubi, Barcelona, 2005, and a viola by Daniel Hoffman, New York, 2010.
Learn more about music at Parkside.