Politics, Philosophy, and Law Department
The Political Science program provides many educational opportunities for the undergraduate student, with particular strengths in comparative politics, relations and legal studies.
The Philosophy program offers its majors and minors a variety of courses in traditional areas of philisophical inquiry and encourages a broad range of classes in other disciplines to create a well-rounded education for the philisophical mind.
Philosophy is the rational investigation of truths about reality, knowledge, and values essential to understanding the place of human beings in the world. Political Science is the systematic study of political systems, behaviors, and processes, as well as the systems of thought which underlie political structures. Both of these disciplines include within their scope the study of logic, the scientific method, and the investigation of ethical and political values. Together they provide reflective insight for themselves, as well as other fields of study.
CAREERS
The study of Philosophy, Political Science, and Law at UW-Parkside offers opportunities toward many fulfilling careers or further training in graduate school.
 
GOVERNMENT SERVICE
International
With the analytical tools of Philosophy and Political Science, one can understand complicated international dilemmas. From reading the newspaper to taking a job at the United Nations, Philosophy and Political Science are strong backgrounds. Americans employed abroad may work as foreign service officers for the Department of State, as Peace Corps volunteers, or as employees for any number of non-governmental organizations.
Federal
There is a myriad of jobs among the various branches of the U.S. government for which Philosophy or Political Science is an appropriate background. Such career opportunities might range from an intelligence specialist with the CIA, to a program analyst with a regulating agency, or a research assistant on Capitol Hill.
State and local
Job opportunities for Philosophy and Political Science students have increased substantially in this sector as a result of the expansion of executive and legislative responsibilities in such areas as pollution control, consumer protection, and industrial development.
LAW
Many students who intend to go to law school see a Philosophy or Political Science degree as an appropriate stepping stone. A number of courses are available to expose students to contemporary social and legal issues of the day.
Law School
Law School Admission Council Online
Writing for Law School Admission
There are various courses/materials that might be pursued for additional preparation.  Talk to your advisor about how to prepare for the LSAT.
BUSINESS
Undergraduate training in Philosophy or Political Science provides you with analytic skills that are transferrable to the world of business. Studying public administration, organizational theory, and international politics may be particularly helpful to those interested in business careers.
JOURNALISM
A background in Political Science provides excellent preparation for a career in journalism, particularly for political reporters who need to be especially literate in the workings of government.

 
ADVOCACY
Interest groups are major agents in the political process. They represent virtually all sectors of American society, including business interests, civil rights organizations, environmental activists, and organized labor. Such groups need a range of specialists with backgrounds in Philosophy, Political Science, and Law.
GRADUATE SCHOOL
A Philosophy or Political Science major offers excellent preparation for continued study in graduate school. Students who aspire to earn either a master's degree (M.A., M.S., MPA, etc.) or a doctorate (Ph.D.) in either discipline have a number of career opportunities open to them. While most people with advanced degrees in Philosophy and Political Science are employed as college and university professors, graduate training can also lead to employment in government, professional research organizations, and other interest groups.
Graduate School
All reputable graduate schools require that you take the Graduate Record Examination(GRE). Their on-line site is: GRE
The following are commercial GRE prep sites.
Cutts GRE Tutorial
Princeton Review
Kaplan
POLITICAL SCIENCE
USAJOBS provides data on jobs in the federal government. Searches can be conducted by geographic area, or specialized categories. On-line application forms are available. 
For jobs in Wisconsin, contact the UW-Parkside Career Center or Wisconsin.gov.
4-Year Degree Guarantee Program
Associate of Arts in Professional Studies
Bachelor of Arts in Political Science with a Concentration in Law
Bachelor of Arts in Philosophy
Ethics Certificate
Social Justice Certificate
Earn all of these credentials in 4 years GUARANTEED. With integrated and aligned majors, minors, certificates, and general education courses you will be on a clear path to graduation from day one.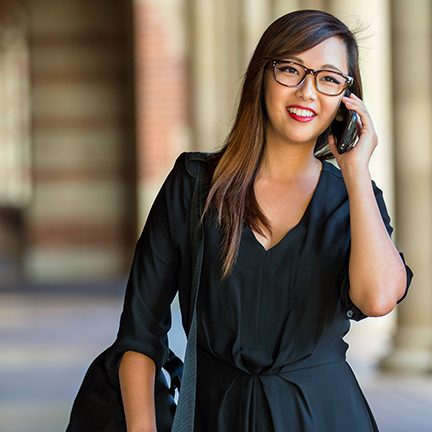 INTERNSHIPS IN POLITICAL SCIENCE

The primary purpose of the internship program is to give students the opportunity to experience the workings of politics and government first-hand. For this reason it is expected that much of the student's learning in the program will come from his or her unique position as a member of the staff in a public service or agency office and from the mountain of daily information they will absorb from public documents and office briefing reports. As a supplement to this learning and as a way to make the student, as a participant intern, more aware of their roles in the overall political process, he or she must fulfill the following requirements.
 
COURSE OUTLINE
10 Points
1. Completion of a weekly log or journal which should include:
a) a description of work performed.
b) a list of insights and behavioral patterns discerned about the judicial system and government that day;
c) reminders about duties which should be performed during the next day or week.
d) total number of hours worked.
10 points
2. Completion of a portfolio containing all work --e.g., legal research or reports drafted, specific assignments carried out, extensive projects, agency publications, etc. (Both log and portfolio will be submitted to the Internship Director along with the final term paper).
30 points
3. Completion of a paper of 10-20 typewritten pages related to the area of specialty where the student is placed. The paper is expected to be library researched and deal with current problems experienced by the agency. In addition to the popular internet for information, students are also expected to refer to scholarly books and journals.
10 points
4. Class Presentation and Class Attendance
40 points
5. Evaluation of Intern by Agency Supervisor based on hours*
a) Attendance
b) Activities completed
c) Professional Responsibility and Growth
d) Quality of work completed
*Hours
Students are expected to spend at least 3 hours at the internship site for every credit they are taking. For example, a student signing up for 3 credits should plan on spending 9-10 hours at the agency per week.