Professional Connections and Alumni
Professional Theatre Partnerships
We have established invaluable professional theatre partnerships with the Milwaukee Repertory Theatre, Milwaukee Chamber Theater, American Players Theatre, the Fireside Theatre, and many other theatres across the nation. Professional Guest Artists regularly contribute to our programming. Each year professional companies come to Parkside to hold auditions and interviews because of our reputation. Many of our students intern, apprentice or are employed in the professional theatre prior to graduation. Each semester we take all of our students to see professional theatre productions in Milwaukee or Chicago and integrate those productions into our courses. We encourage you to do study abroad programs in theatre – and to see the world.
Students at Parkside are given a direct connection to employment at the Fireside Dinner Theatre in Fort Atkinson, WI. Student employees construct the scenery for the Fireside's productions and install the pieces at the theatre. The partnership between the two organizations was formally honored with the naming of the set design and construction space in the Rita Tallent Picken Regional Center for Arts Humanities as "The Fireside Theatre Scenic Studios." 
Once a year, Parkside theatre students go through a process called talent reviews. Professional actors, directors, designers, stage managers, and casting directors come to Parkside to conduct a mock interview and give feedback to each student. This is a great opportunity for students to make professional connections and learn more about auditioning and interviewing in the world after college.

Parkside participated in a joint production of Bus Stop with the Milwaukee Chamber Theater in 2012. This established a successful connection and gave students and staff an opportunity to work alongside Milwaukee professionals. Parkside students participated as actors, understudies, designers, assistant directors, and assistant stage managers. The show was not only well received, but also considered one of the highlights of the Milwaukee Theatre Season. Click here to read more about it!

Graduate Success

Each year approximately 10–15 of our majors complete their degree requirements and graduate from our professional theatre training program. Our program's graduates have achieved an amazing 92% placement rate overall. During the past decade the majority of our graduates have immediately begun their careers in the professional theatre or related field (approximately 50%). Many have chosen to participate in valuable internships and apprenticeships at professional theatres (approximately 25%), while others have decided to continue their theatrical training at the graduate school level (approximately 25%).

UW-Parkside Theatre graduates who have chosen to pursue their MFA or Ph.D. degrees in theatre have been accepted and funded at some of the nations' finest schools, including Boston University, California Institute of the Arts (Cal Arts), New York University (NYU), North Carolina School of the Arts, Northwestern University, Ohio University, Purdue University, University of Alabama, University of North Carolina – Greensboro, University of Texas, University of Virginia, University of Washington, University of Florida, University of Nevada – Las Vegas, and Virginia Commonwealth University.
For a complete list of recent student accomplishments, click here.
See below for a sampling of what some of our recent graduates are saying about their experience at Parkside!
Anne Walaszek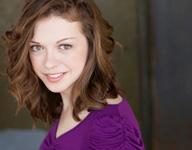 The Theatre Arts program at Parkside prepared me as an individual, but also as an artist. By utilizing Shakespeare as a quarter of the acting curriculum, I came to understand the power of language when it connects to both body and breath, the axis of active acting. By providing rigorous courses in Theatre History, I enter every audition room prepared because I know how to do my research, I am familiar with all aspects of my field, and I feel comfortable looking to the past for inspiration for the future. Also, by allowing me to explore and encouraging me to create my own pieces of art without questioning, the program gave me the confidence to forage forward and discover my own imprint on theatre, not only as I studied it, but in the world, as well. Classes in resume-building, seminars on auditioning, and frequent trips to both major cities (Milwaukee and Chicago) to see current productions and make connections with working artists gave me the upper hand in many audition rooms and interviewing offices. Most of all, I appreciate the understanding and support from the generous and talented faculty, who guided me through the ever-important and changing path my creativity took through college.


Anne Walaszek, UW-P Outstanding Graduate 2012
Great River Shakespeare Acting Apprentice, MN, 2012
Costume Shop Apprentice, Steppenwolf, 2012-13
Literary Assistant, Rhino Theatre Festival, 2013
Performer, Dawn Quixote, The Building Stage, 2013
Playwright Scholarship Recipient, New York Theatre Intensives, 2013
Chad Bay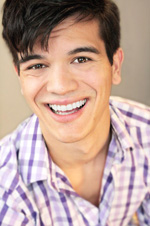 Transferring to UW-Parkside after my sophomore year of college was, hands down, the best decision I've ever made. Coming from a program in which I'd felt that my needs as an actor and student weren't being met, I was amazed by the faculty's instant commitment to my success. Within weeks of joining the department, I found myself actively involved in the first main stage production of the year and being happily challenged by not only my classes in acting, but in other areas of theatre, as well. The department gave me a chance to "spread my wings" in areas of dramaturgy and design, greatly strengthening my appreciation and understanding of theatre as a multifaceted craft. Learning how to communicate both on and off stage during the life of a production has been invaluable; since moving to Chicago, I've been lucky enough to work with a variety of theatres, from storefront companies to equity houses like the Goodman, in multiple capacities. The tenacity required to seek out and successfully obtain and complete these projects is undeniably a product of UW-Parkside's theatre department. They prepare students to be bold, resourceful and relentless – without that precedent during my academic training, I would not be the successful young professional I am today.


Chad Bay, UW-P Outstanding Graduate 2011


Production Assistant – American Players Theatre 2009




Acting Intern – Riverside Theatre 2010




Company Member – Riverside Theatre 2011




Professional Actor, Design Assistant, Graphics Designer – Chicago, IL


Co-founder

 

The Framework Theatre Company

, Chicago, IL
Brandon Herr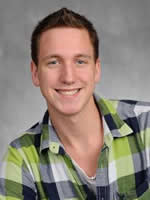 When I first got accepted into the theatre program at the University of Wisconsin-Parkside, I was dead set on becoming an actor and only an actor. My professors soon taught me that I needed to do more than just act, because it is a lot easier to market yourself as a theater artist than it is to market yourself as only an actor or only a technician. They were right. By the time I graduated, I had already worked for American Players Theatre as a Production Assistant and the Assistant Company Manager. It was a really great feeling to be leaving college with two resumes, one for acting and one for production, with professional-level work on them. I was able to start finding jobs immediately after graduation because of the large range of knowledge my professors gave me. I am currently working for five different theater companies in many different aspects. I have to thank all of the UW-Parkside Faculty and Staff for opening up so many doors to me. I don't know where I would be without having gone to UW-Parkside.


Brandon Herr, 2011


Acting Intern - Milwaukee Repertory Theater 2012




Project Manager/Group & Rental Sales Representative - Sharon Lynne Wilson Center for the Arts




Director - Milwaukee Youth Theatre




Theater Manager - Marcus Center for the Performing Arts
Amanda Kay Thomm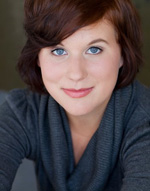 After graduation, I recall Professor Dean Yohnk telling me I was resourceful, and I would definitely have to give credit to UW-Parkside's Theatre Department for this valuable skill. Prior to transferring to UW-Parkside, my views of what I could achieve and what I wanted to achieve in professional theatre were limited and a bit narrow. But as I was given opportunities to explore all facets of theatre at UW-Parkside, I realized the possibilities were incredibly broad. The boldness, creativity and passion the faculty and students at Parkside possess is infectious, and the environment they created gave me the permission to follow suit. I entered Parkside's theatre program focusing on acting. I left the program with a valuable set of skills that I have applied to acting, design, education and direction. Because of the breadth of training I received at UW-Parkside, I found employment immediately after graduation. I have to thank UW-Parkside's faculty for the breadth of training they offer. The experiences I have had as a student, artist and individual at UW-Parkside have been incredibly rewarding and have taught me to be versatile, persistent, and very rescourceful.


Amanda Kay Thomm, 2010


Prairie Fire Theatre - Actor/Director




CLIMB Theatre - Actor/Educator
Dylan S. Roberts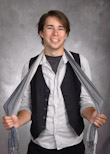 Majoring in Theatre Arts at UW-Parkside was a perfect choice for me. At UW-Parkside I was encouraged and expected to learn about all aspects of the theatrical arts. This allowed me the opportunity to appreciate theatre on many new levels, not just as a director or actor but also as a designer and technician. This breadth of knowledge helped me to explore and clarify my artistic and career goals and objectives and eventually led me to my choice to become a director. But the most important aspect of my UW-Parkside educational experience was the depth of practical knowledge and skills that I gained in the program-knowledge and skills which helped me become unbelievably prepared for a career in the professional theatre. As I began to look for professional theatre work prior to graduation, I was surprised by the number of potential employers who were impressed by the variety and depth of knowledge that I possessed about the theatre and my ability to communicate with all the members of a production company. I was employed as a professional theatre artist prior to my graduation because of the range and depth of knowledge and skills that I possessed about life and theatre as well as my abilities to apply this information in real-world settings and in an exciting and rewarding career.

Dylan S. Roberts, 2010
Professional Director/Actor
Missoula Children's Theatre Company
Co-founder The Framework Theatre Company, Chicago, IL
Derek Ewing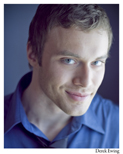 Let's be honest. When I entered UW-Parkside as a freshman, I didn't really want any more formal schooling. I knew that I wanted to be a professional actor, but I didn't want more books and classes to postpone the art and acting that I felt I

 
had
 

to create and do on my own. I was also 18 and well, naive. Now, a few years later and as a working professional actor, I can honestly say that I would not be the actor and professional that I am without the UW-Parkside theatre program and its dedicated faculty and staff. They cultivate a company-like environment with rigorous and professional standards, encouraging their student's to achieve their fullest potential as artists and as students-and I know now that you need both to survive and be successful in the real world. The theatre faculty and staff are demanding and they do not expect, nor accept, anything less than your best and because of that, UW-Parkside has become a theater department that produces some of the best multi-disciplined theater practitioners this side of the Mississippi. I am a successful working theatre artist and a well-rounded successful person today because of the time, effort, and dedication afforded to me by the UW-Parkside Theatre Arts Department faculty and staff. The hard work and persistence is worth it . . . every last bit of it.