Sylvia Beyer, Ph.D.
Professor - Psychology
Psychology, Professional Counseling, and Neuroscience Department
Ph.D., University of Oregon, 1991
EMAIL: beyer@uwp.edu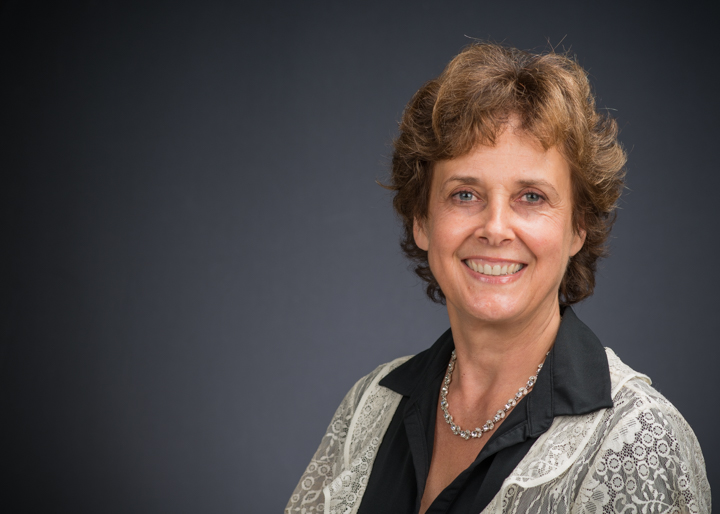 AREAS OF EXPERTISE
Self-perceptions
Women in STEM
Gender discrimination
Gender stereotypes
Self-evaluations
I have spent over 29 years at UW-Parkside, 5 of which I was chair of the Psychology Department. I was the recipient of a $430,000 NSF research grant. I was awarded the Research and Creative Activity Award and the Stella Gray Teaching Award. In fall 2005 I was the commencement speaker. My publications have appeared in the major journals in Social Psychology and Computer Science education.
Teaching, Research/Creative & Consulting Interests
Teaching Interests
Social Psychology, Psychology of Gender, The Self, Political Psychology.
Research Interests
I have been working on understanding gender differences in the accuracy of self-evaluations for over 30 years. This work has led me into applied areas such as causes of the underrepresentation of women in Computer Science. I have also conducted research on the accuracy of gender stereotypes. I am currently working on a project assessing the effect of political attitudes on prejudice.
Consulting Interests
I have worked with Computer Science departments whose goal was to attract more women into Computer Science.
Publications
Selected Publications
2020: Relation between college students' conservatism and negative stereotypes about social groups. , Social Sciences
2020: Special issue editorial: Re-imagining who does STEM – Part 2. , International Journal of Gender, Society, & Technology (1-3 pp.)
2019: Women and Science, Technology, Engineering, and Math (STEM). , Oxford University Press
: Editor of special issue of journal "Social Sciences", Social Sciences
2018: Gender and self, Oxford Bibliographies in Psychology.
2016: Women's in CS: Deterrents, Encyclopedia of Computer Science and Technology
2016: Low awareness of occupational segregation and the gender pay gap: No changes over a 16-year span, Current Psychology
2016: Men's behavior towards women as a function of women's costume attire (cosplay): An experimental investigation of speed dating at a popular culture convention, Proceedings of the National Conference On Undergraduate Research (NCUR)
2015: Women and Science, Technology, Engineering, and Math (STEM), Oxford University Press
2014: Why are women underrepresented in computer science? Gender differences in stereotypes, self-efficacy, values, and interests and predictors of future CS course taking and grades, Computer Science Education (153-192 pp.)
2013: Gender and Self, Oxford University Press
2008: Gender differences and intra-gender differences amongst Management Information Systems students, Journal of Information Science Education (10 pp.)
2008: Predictors of female and male Computer Science students' grades, Journal of Women and Minorities in Science and Engineering (32 pp.)
2006: Gender differences and intra-gender differences in Computer Science students: Are female CS majors more similar to male CS majors or female non-majors? , Journal of Women and Minorities in Science and Engineering. (28 pp.)
2006: Gender differences in Computer Science and MIS majors. , In E. M. Trauth (ed.), Encyclopedia of Gender and Information Technology (pp. 109-115). Hershey, PA: Idea Publishing. (7 pp.)
2006: Women majoring in Computer Science or Management Information Systems: A comparative analysis., (26 pp.)
2005: Changes in CS students' attitudes towards CS over time: An examination of gender differences., Proceedings of the Thirty-sixth SIGCSE Technical Symposium on Computer Science Education (5 pp.)
2004: Deterrents to women taking Computer Science courses, IEEE Society and Technology (8 pp.)
2004: The temporal stability of gender differences in MIS students., Proceedings of the tenth annual meeting of the Americas Conference on Information Systems, New York, NY (8 pp.)
2003: Gender differences in Computer Science students, Proceedings of the Thirty-fourth SIGCSE Technical Symposium on Computer Science Education (5 pp.)
2002: The effects of gender, dysphoria, and performance feedback on the accuracy of self-evaluations, Sex Roles (12 pp.)
1999: Gender differences in the accuracy of grade expectancies and evaluations, Sex Roles (18 pp.)
1999: The accuracy of academic gender stereotypes, Sex Roles (27 pp.)
1998: Gender differences in causal attributions by college students of performance on course examinations, Current Psychology (13 pp.)
1998: Gender differences in self-perception and negative recall biases, Sex Roles (31 pp.)
1997: Gender differences in self-evaluation biases: Convergent evidence from three measures of accuracy and bias., Personality and Social Psychology Bulletin (157-172 pp.)
1997: Gender differences in self-perceptions: Convergent evidence from three measures of accuracy and bias, Personality and Social Psychology Bulletin (16 pp.)
1995: Maternal employment and children's academic achievement: Parenting styles as mediating variable, Developmental Review (42 pp.)
1990: Gender differences in the accuracy of self-evaluations of performance, Journal of Personality and Social Psychology (11 pp.)
Selected Awards & Honors
Teaching Awards
2020: Advanced Certificate in Effective College Instruction, Association of College and University Educators (ACUE)
2015: Nominated for Regents' Teaching Award, UW System
2014: Nominated for Regents' Teaching Award, Regents UW System
2012: Recipient of Stella Gray Teaching Excellence Award, University of Wisconsin-Parkside
2011: Nominated for Stella Gray Teaching Excellence Award, University of Wisconsin-Parkside
2010: Nomination for Stella Gray Teaching Excellence Award, University of Wisconsin-Parkside
2009: Nomination for Stella Gray Teaching Excellence Award, University of Wisconsin-Parkside
2008: Nomination for Stella Gray Teaching Excellence Award, University of Wisconsin-Parkside
2005: Nomination for Stella Gray Teaching Excellence Award, University of Wisconsin-Parkside
2004: Nominated for Advising Award, Nomination for Advising Award, University of Wisconsin-Parkside
Research/Creative Awards
2019: Beyer et al. (2003) was selected as one of the 20 most important papers in the last 50 years among thousands of publications in SIGCSE Proceedings., Top papers in SIGCSE, SIGCSE
2005: Recipient of Creative Activities and Research Award, Creative Activities and Research Award,
Key Service Activities
Departmental Service
2019: Other - Departmental webmaster
2019: Other - Senator
2013: Committee Chair - Psychology Department Chair
2012: Committee Chair - Clinical Psychology Search and Screen Committee
University Service
2015: Committee Member - University Committee
2012: Committee Member - AARC
2012: Committee Member - General Education Committee
2012: Committee Chair - Search and Screen Committee for Clinical Psychology search
2012: Committee Member - Full professor subcommittee of Political Science Department
2011: Committee Member - Taskforce on chair compensation
2011: Committee Member - Search and Screen Committee for Senior Diversity Officer
2011: Committee Member - Admissions, Records, and Student Information Committee
2011: Committee Member - Advising Committee
2010: Committee Chair - Advising Committee
Professional Service
2018: Editor, Journal Editor - Social Sciences
Courses Taught
PSYC 101 - Intro to Psychological Science
PSYC 220 - Social Psychology
PSYC 380 - Psychology of Gender
PSYC 421 - The Self
PSYC 492 - Psychology Research Seminar
PSYC 499 - Independent Study: